Tripawds Community member piper4 is recipient #47 of the Maggie Moo Fund for Tripawd Rehab. Read on for details about the benefits of canine rehabilitation for piper.

See all Tripawds who have received free rehab sessions and read details about how you can get reimbursed for a certified rehabilitation evaluation thanks to your support.
NOTE: This program may be cut without your support! Please read about the 2018 Tripawds Summer Fundraiser for details.
Free Canine Rehab for Tripawd Golden Piper
Piper, my 10 year old Golden Retriever, was diagnosed with cancer in his left forelimb in July of 2018, resulting in amputation. While some suggested palliative care, I was not going to give up on my best friend without consulting with specialists. I learned that I could give Piper a quality, full life, with amputation and rehabilitation therapy.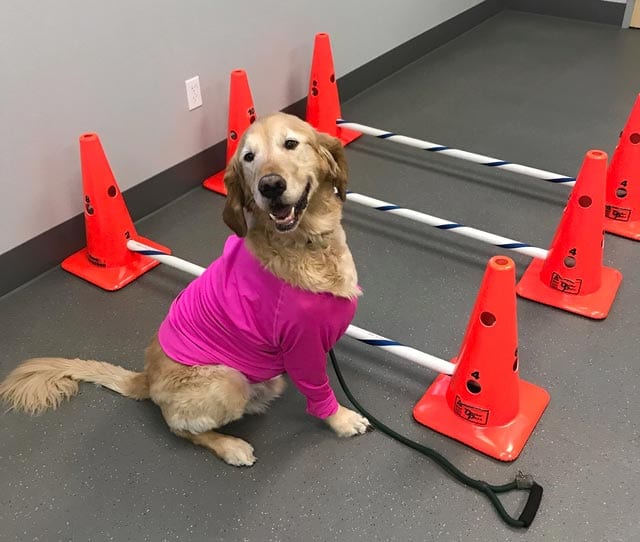 Starting rehab was pivotal in Piper's recovery. Post surgery, he had significant muscle tightness, causing decreased flexibility and a limp in his hind leg. At our consultation with Dr. Frank at Sierra Veterinary Specialists, they spent the first 45 minutes reviewing my concerns and assessing the muscles and joints in Piper's body, identifying the areas that need attention. Piper enjoyed this, as they would have him stretch in each direction, from his neck to his pelvis, to reach a treat.
Next, they demonstrated a customized, home exercise plan to strengthen muscles, increase flexibility and decrease muscle spasms. The therapist performs each stretch or activity, and then she will watch you do the same, and guide you as needed.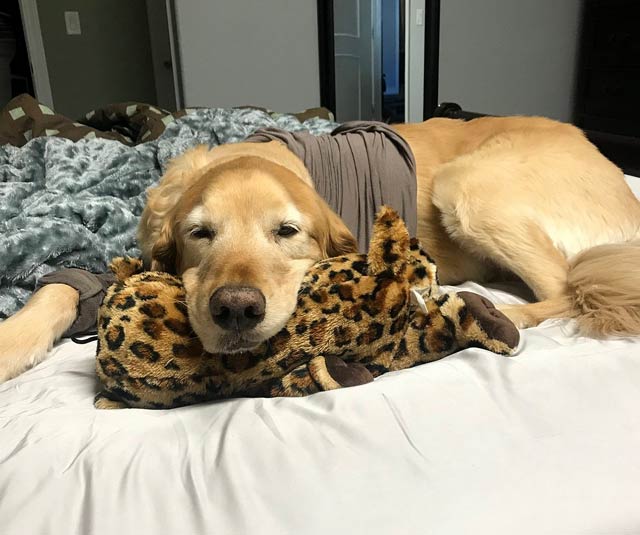 Piper's at home plan includes using a hot pack twice a day on his shoulder, neck and stifle, and light massage on his hamstrings, tricep and neck. Next, we do stretches on his hamstrings, hips, forelimb and neck. They show you exactly how to do this safely and effectively, and provide videos in case you forget. Lastly, we go on two walks per day, for 5-7 minutes.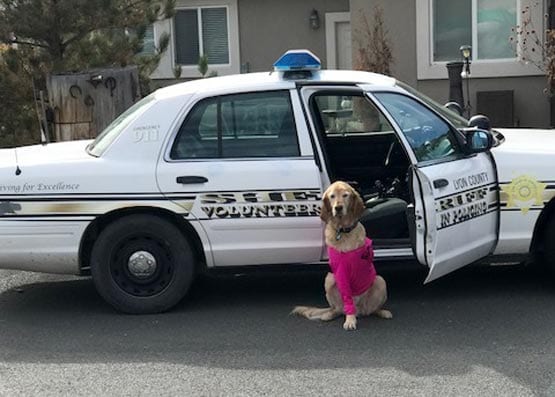 This experience showed me that going to rehab is a critical step in aftercare for any amputee. It taught me why my dog is uncomfortable, where he is uncomfortable, and exactly how to fix it so he can live a pain free, quality life. I'm happy to say that after following this plan for 9 days, Piper has gone from being able to walk for just two minutes, to running for 7 minutes at a time. I look forward to our next appointment where we will incorporate an underwater treadmill and acupuncture at the clinic.
~ Kim and Piper (aka: piper4)