Every day throughout the year Tripawds community members celebrate triumphs and offer comfort for others' sorrow, while sharing many emotions and experiences in between. During this holiday season, we wish to thank all of you with warm greetings and sincere gratitude for your ongoing support.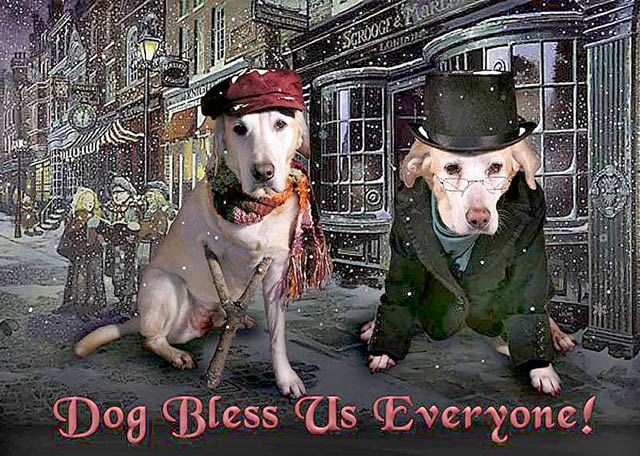 As Tiny Tim (aka: Gunner) said in this Holiday Greeting of Christmas Past from the Tripawds News blog way back in 2008…
Dog Bless Tripawds and Their People Everywhere.
The greatest gift we have to offer here at Tripawds, is the continued love and support shared every day in the forums and blogs. It is members like you who make this community such the valuable resource it has become. During this festive season, please consider sharing your fun photos in the forums or dropping by the live chat to help spread some holiday cheer.
Because we are that close to reaching our fundraising goal for the year, please stay tuned for our final update with a report on how much contributors have helped Tripawds and their people around the world this year.
It's not too late to have your charitable contribution reflected in those final numbers. Thank you for your support!