Honoring Abby, sista' to Smokey, Angel Sista' to Roxie Roo Rooooo and loving companion to our big-hearted Soul Sista' Liz. ❤
How we got Abby; it was thru the same ACO (from the next town) who'd hooked us up with Roxie Lou RooRoo. He knew we'd lost her, and about 6 months later a family friend from NH asked him to help re-home her 7+ year-old GSD because she (Roberta) had to sell her mobile home and move into assisted living. Next thing you know, we drove to NH with Smokey, met Roberta, her son, and her HUGE house of a dog "Baby" (NOT), and home we came. She met Pickles soon as she walked in the house; she wagged, they sniffed, he moved on (going to eat). Then she sent Smokey some coded message and he ran to get his stuff, play-bowed for the first time EVER, and they proceeded to shake the floors galloping around.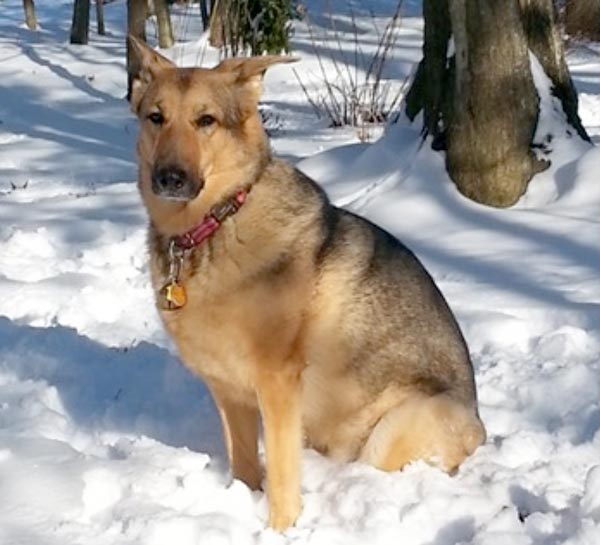 Smokey is on the left and Abby (with the leftie-flopsie ear) on the right. The winter pic was from 2016; she was still a bit heavy then.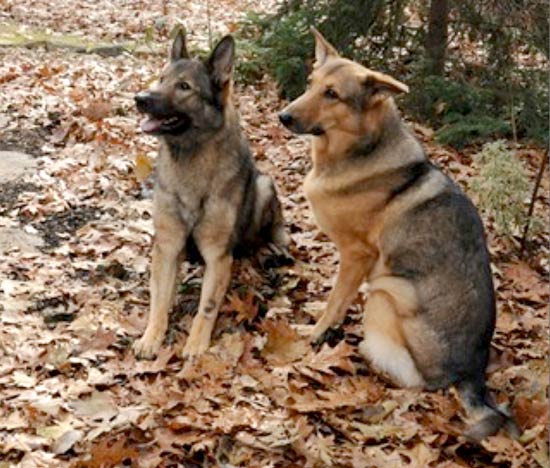 We called Abby and Smokey "The Twins" because they seemed to share a brain 10 minutes after we got home from adopting her from a dear lady in New Hampshire. She adored him and followed him everywhere. She was very gentle, except when she was bouncing after him in the yard and would body-slam him when he stopped too quickly. I know he (and we) will find another new normal, but we're all still missing her terribly. She was a silly, stubborn, flop-eared, drippy-nosed diva who completed our little pack for 4 1/2 years. Of her 3 homes, she was with us the longest, yet not nearly long enough.
~From A Friend