Tripawds Community member sonjabegonia is recipient #54 of the Maggie Moo Fund for Tripawd Rehab. Read on for details about the benefits of canine rehabilitation for three legged dog Piper.

See all Tripawds who have received free rehab sessions thanks to your support.
Tripawd Tippy Gets Free Rehab Examination
On a cold Friday in December 2018, right before a snowstorm in NC, I got an email asking for a foster for an 8-month-old husky mix puppy. I've been fostering for Saving Grace NC for a year and a half, so this wasn't unusual. She needed somewhere to rest for the weekend and was scheduled for an amputation on Monday. While not usually a big dog person, this one piqued my interest, and I asked my partner (who is a big dog person) and we decided to say yes. She picked her up that night, with an open compound fracture of her right hind leg, likely from a car accident. She didn't care, and got right to work enjoying all the snow, ignoring her injuries and just having a blast. She powered through surgery and recovery like a champ and we fell in love; Tippy's adoption was finalized the day after Christmas.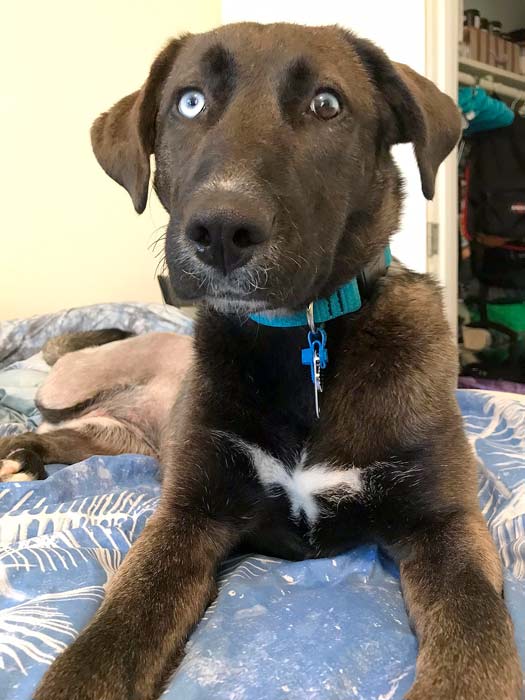 As a sort of an anxious person, I really wanted to get Tippy started on everything we could, because she's going to be a Tripawd for an awful long time, so we asked our vet for a recommendation and she sent us to Quartet Veterinary Specialty & Emergency Hospital to see Dr. Lauren Whitley, DVM, CCRP, cVMA. She recommended several supplements and a medication to keep her joints in good shape, as well as a number of exercises, and we've followed that up with gym sessions to work on her ability to do her exercises.
She is working on standing on a dynamic surface and sitting up straight (she likes to sit crooked sometimes) to help build core strength and keep her from wobbling on her one back leg. She's also supposed to work on standing on a stair with her front legs and having her back leg on the floor, so she stretches her hips and back, as her back likes to curve upwards like a cat from walking. She does cookie stretches where she follows a cookie in specific patterns to encourage good stretching and make sure she doesn't get tight and lose range of motion. She does active hip extensions and downward dog (getting into a play bow position) to help keep her limber. She's targeting doing everything a few times a week for now to avoid excess repetition in puppyhood but will probably work towards more intense exercises once she's an adult.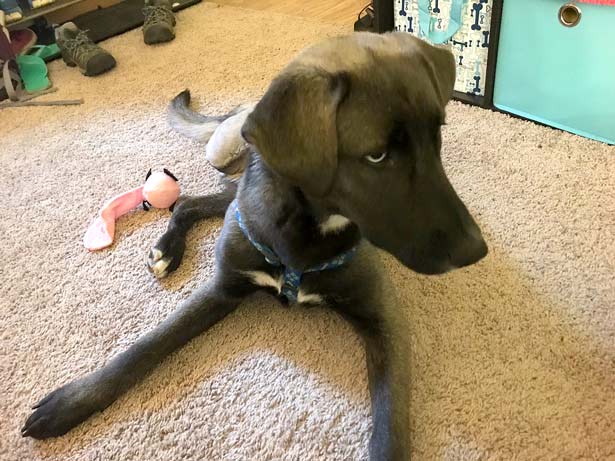 The most important thing I got out of this experience is just how much physical therapy can help dogs, just like humans. And it's very exciting to realize just how much we can start her on now to hopefully avoid more limiting mobility problems in the future. I first stumbled across Tripawds when I fostered my first post-op Tripawd back in Fall 2017, a lovely little Yorkie, and I've used it with several other post-op Tripawd fosters since.
~Sonja and Tippy (aka: sonjabegonia)