The Tripawds Foundation ASAP grant #22 goes to Tripawds member kmuno to help pay for Rufus' amputation surgery. Read on for his story, and learn more about the Tripawds Amputation Surgery Assistance Program to see if you qualify for pet amputation financial assistance.

This grant is made possible by the charitable contributions of Tripawds fans like you. Thank you for your support!
Support the ASAP Fund to Help More Tripawds!
About Rufus
My name is Kelli and I would like to introduce you to my favorite guy, Rufus. Rufus has been my best friend and my reason for continuing when I was very low for almost 8 years. We came to be forever friends when I accompanied a friend to the Oklahoma City animal shelter in 2011. Walking into the cat room, this black cat kept jumping on my shoulder while I was trying to look at other cats. I would leave the room and come back and each time this black cat was drawn to me. After being talked into adopting him, because I was still in college and didn't know if that was the time to get a pet, I took Rufus home. He was a 2-year-old, neutered, slender, owner surrender, ball of love.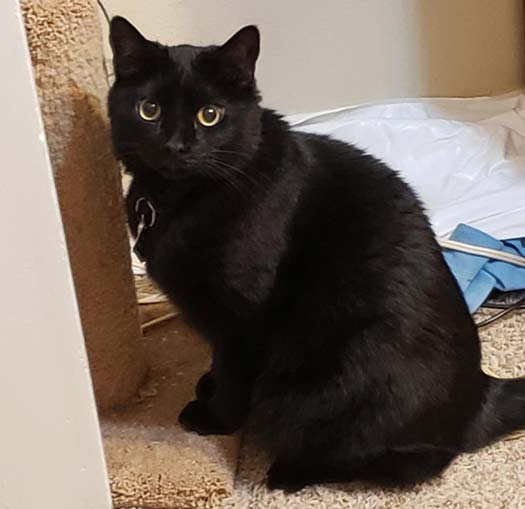 Everyone who meets Rufus loves him! The people that "don't like cats" love him too! He is social with everyone and greets me at the door whenever I come home. He knows what "night night" means and will run to the bedroom. He loves "cookies" and knows where they are kept. He will come running if I go near that cabinet. He is great with the kids and they love him so much.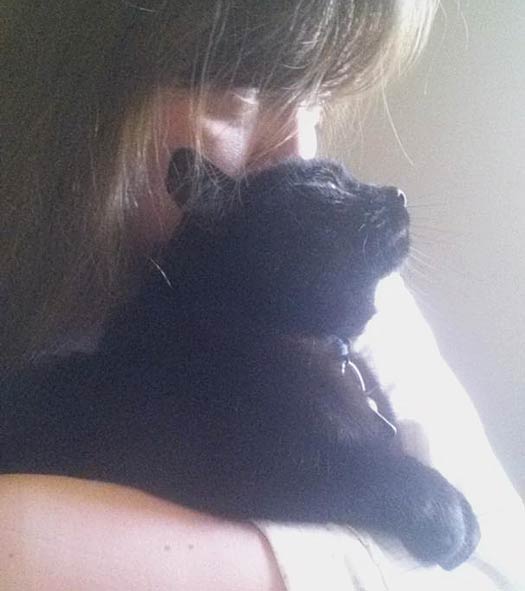 Fast-forward 8 years, 6 official homes, 2 different states, and a bond growing daily, and here we are. His issues began with just holding up his right arm. He was still acting like himself and would put weight on it but just held it up while standing. I thought it was possibly arthritis because he was getting older. But after it was not improving and he seemed to hurt sometimes, I took him in to the vet. March 13th, 2019 he was officially diagnosed with osteosarcoma with amputation recommended. I was told that this is extremely rare in cats but that they do well with amputation. Rufus was given a 75% chance that the cancer would not spread with the amputation. I thought those odds were worth a shot.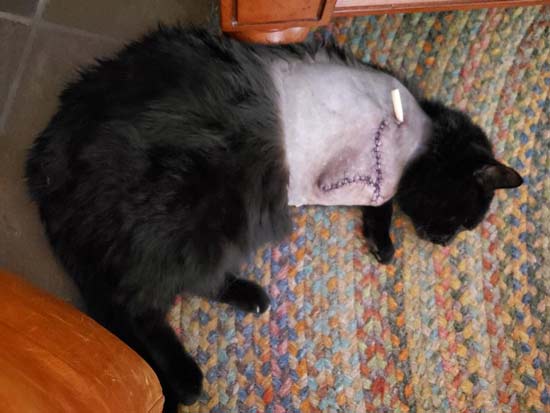 March 29th, the amputation took place. He spent the night at the vet and came home on the 30th. He has seemed pretty unsettled and wanted to hide at first. Now he wants to sit with me, like always. But he is not eating. We are taking steps with our vet to do everything we can for Rufus. Any guidance or support is welcomed!
~ Kelli and Rufus (aka: kmuno)