I can't think of a better way to spend part of an evening then writing to you about everyone's favorite subject "Billy".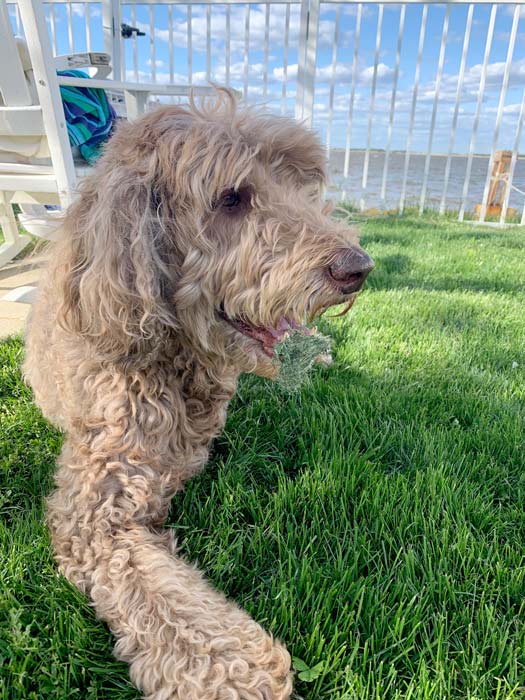 Our donation is to celebrate Billy's 11th birthday on June 19th and the 18 month anniversary of his surgery on June 27th.
Billy was the gateway to us getting Bella (his actual sister who has her 10th birthday June 23rd) and Brighton, 3 years after Bella. We had Billy 4 days and in the middle of the night in rain downpour we ran him to the yard as he must have grazed on too much grass. As he was vomiting at 3 am, Maryann said to me, " I love him, I can't wait to get another".
Billy's electric and contagiously happy personality is obvious to everyone. If Dick Clark was the eternal teenager, Billy is the eternal puppy.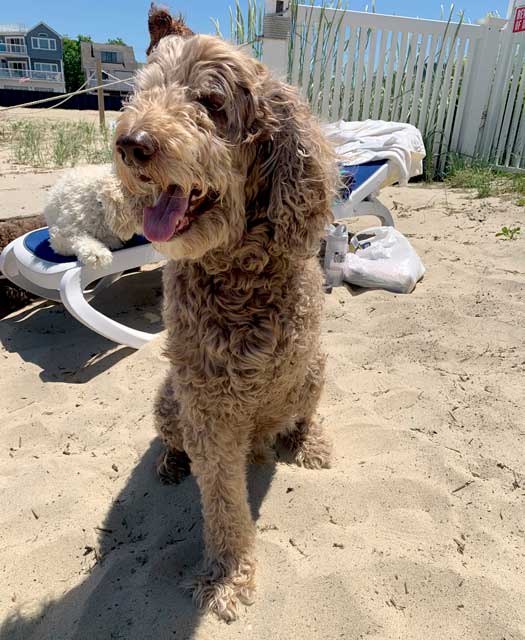 I've been blessed in life, whether it's been in business, sports, community work, friendships, etc., I've met some personalities that were extremely positive and impactful. "None" compared to Billy. I was a dog novice. We got him when I was 46. What a gift!!!!
We knew we had something special when we had Billy 2 weeks. We took him to my then 91 year old mother's house. Mom was frightened of dogs her entire life. I mean "terrified". Well, that changed. It was instant love. She loved us, the kids, really a great person. Her short term memory was weak. She would forget my name, my kids, even forget we came to visit, but whenever we visited and were leaving, I can still hear her voice saying….. Alfonse….. don't forget to bring the dog next time. lol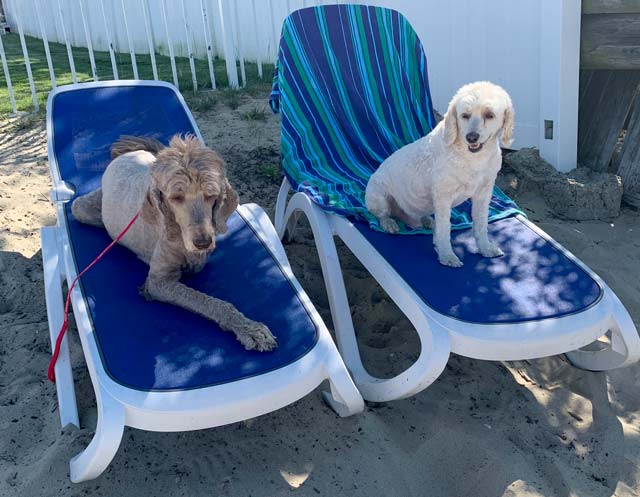 Billy is the talk of the new neighborhood. He and the pack love the beach, they each have their own chaise lounges. ( I'll email pics) There are a lot of social distancing interactions with our new neighbors and our dogs. Billy was the life of my next door neighbors party this past weekend. This is a great dog neighborhood.
I often hear that we gave these dogs a good home. We did, actually a great one. But the true reality is, we have been given so much more by them. It's not even close.
Billy's kind manners are known by all. At the animal hospital, he is universally loved by all. His nickname is "Billy the gentle Giant ". It's a huge hospital. Doctors from all departments know him, not that he is their patient but his remarkable personality and resilience. The intern that was on the surgical team moved to Tampa, shortly after the surgery. She still checks in on him. Besides walking around the huge waiting area and looking at the fish tanks upon arrival, Billy says hello to all. Upon, entering the hospital for his first chemo treatment, Billy saw a woman sobbing in the reception area. He gathered his footing, circled up to her, put his snoot on her lap and then licked her face, it was a huge cross between a Scooby Doo & Snagglepuss lick. That's Billy. As late as this morning, a contractor working on my deck was amazed at his drive, agility and happiness.
He has been there through a lot of rough times, family illnesses, elderly parents, etc. My kids had some health issues, thankfully all turned out well. Instinctively Billy is always there front and center.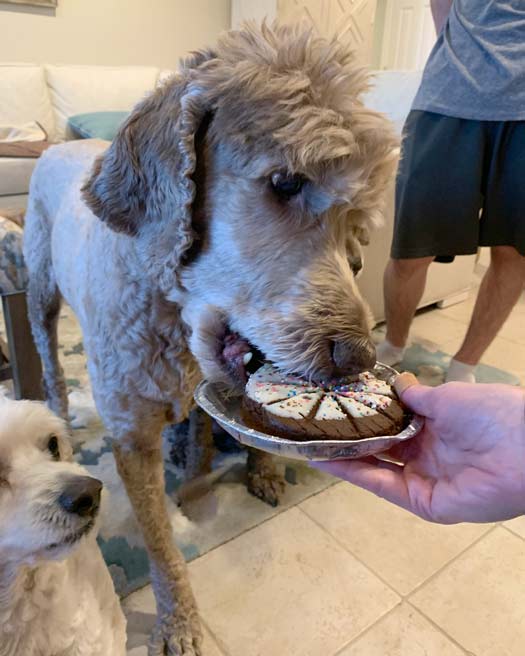 I mean this when I say I've been blessed. Great family, true friends, lots to be grateful for. But the impact Billy has made on me is beyond words.
We thank both of you for support when we needed it. Sharing Jerry's experience and getting word out gave us a huge lift when we needed it. I hope to retire in a few years. Volunteering with dogs as well as the beach, golf and my many hobbies will keep my busy.
THANK YOU AGAIN,
Al, Maryann, Donna, Alfonso, Francesco, Billy, Bella & Brighton
(aka: billysdad)