All year long, Kaiserin was busy creating art for our community with her amazing 2020 Tripawds paintings fundraiser. She captivated us with her charming painting style and spunky sidekick brother Schultz.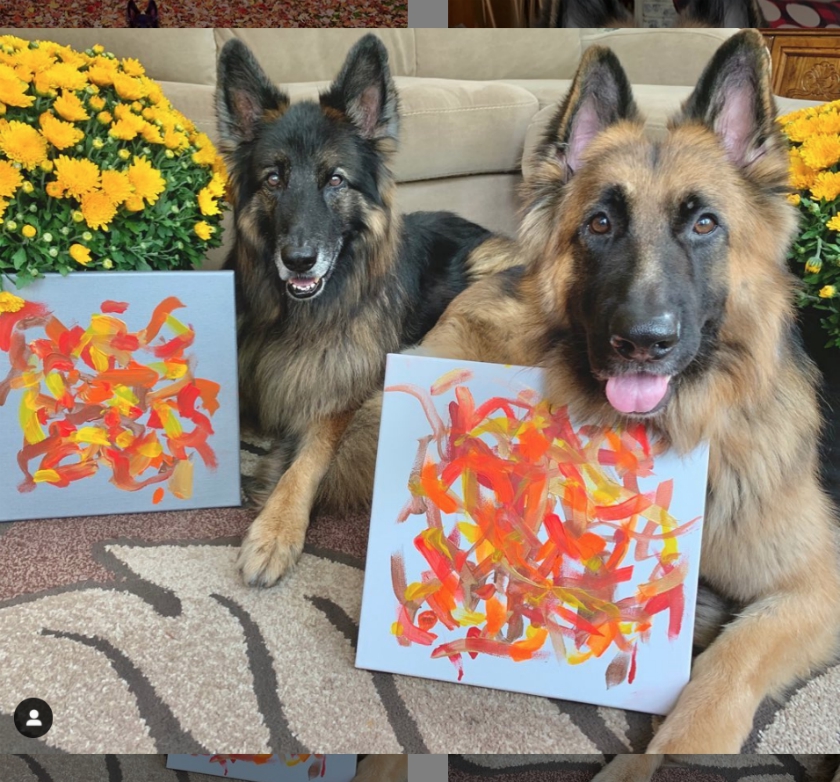 On October 7, our hearts shattered when heaven got a beautiful new angel. Kaiserin earned her wings and joined our heroes at the Bridge. We mourned. Nobody saw it coming. She will never be forgotten.
Her Tripawds Paintings Legacy Continues
This beautiful girl's talent touched people around the world with her art.
With a portion of each painting sold going to Tripawds Foundation, so many folks rallied to chip in for the Tripawds community cause. What an honor!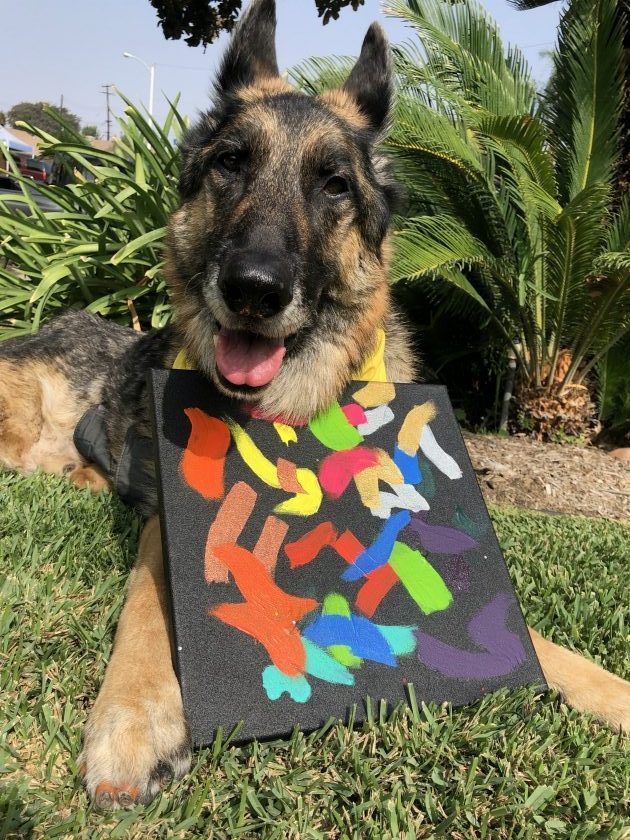 Although Kaiserin is a now an angel, her Tripawds painting legacy lives on thanks to Schultz. The up and coming painting dog brother is busier than ever, and continuing this fundraiser for our community through the end of 2020. For the next ten weeks, until 12/31/20, Angel Kaiserin and Schultz' Tripawds Paintings Fundraiser continues!
Support Tripawds with an Original Masterpiece!
A portion of sales from each painting goes to Tripawds Foundation.
Visit her Etsy shop at ArtByTripawdKaiserin or
Contact Schultz directly through the pack's Instagram account @tripawdkaiserin
or e-mail Natasha, her assistant.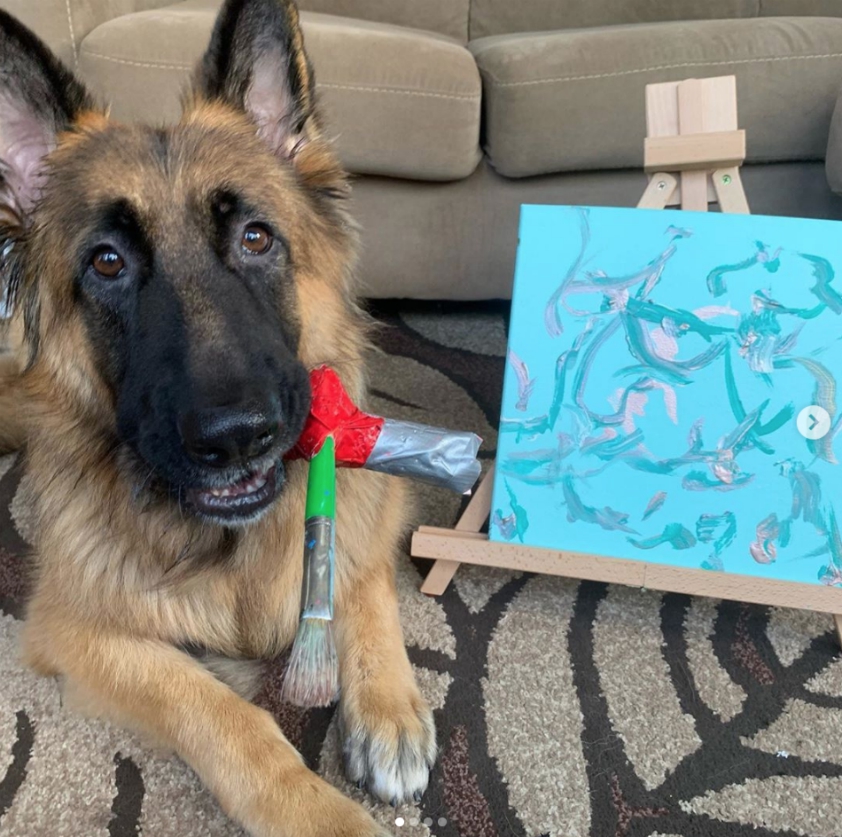 If you haven't already, we hope you'll get one of these beautiful, one-of-a-kind masterpieces by the Kaiserin pack. You'll find them in Kaiserin and Schultz' Etsy store.
Every single masterpiece has a one-of-a-kind name. Schultz now pawdographs them too. There's nothing else like it!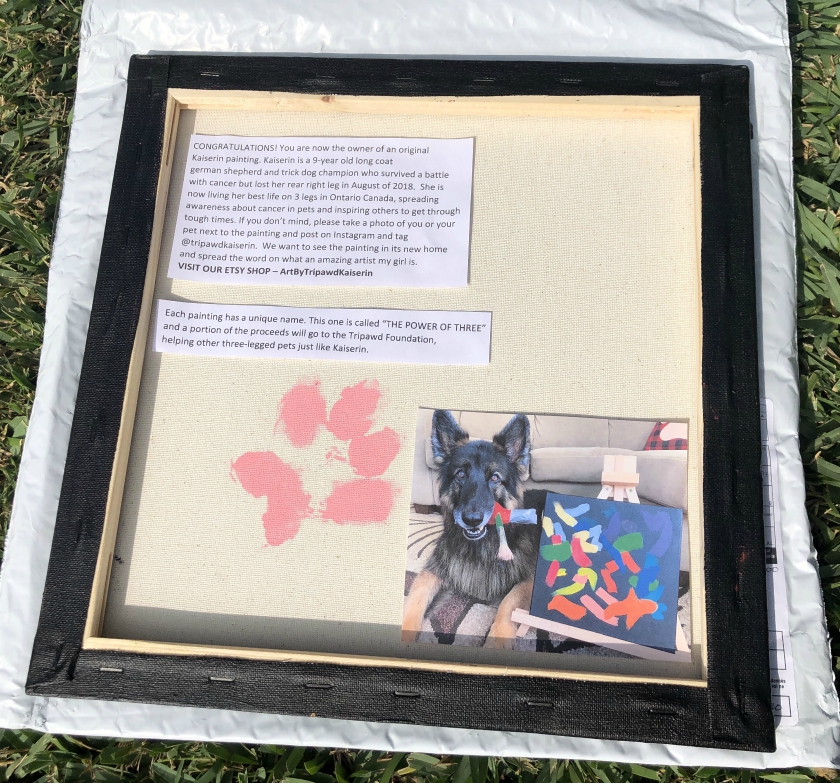 One of the last paintings that Kaiserin created was made especially for Tripawds Spokesdog Wyatt Ray. We received it in the mail this week, and will treasure it furever.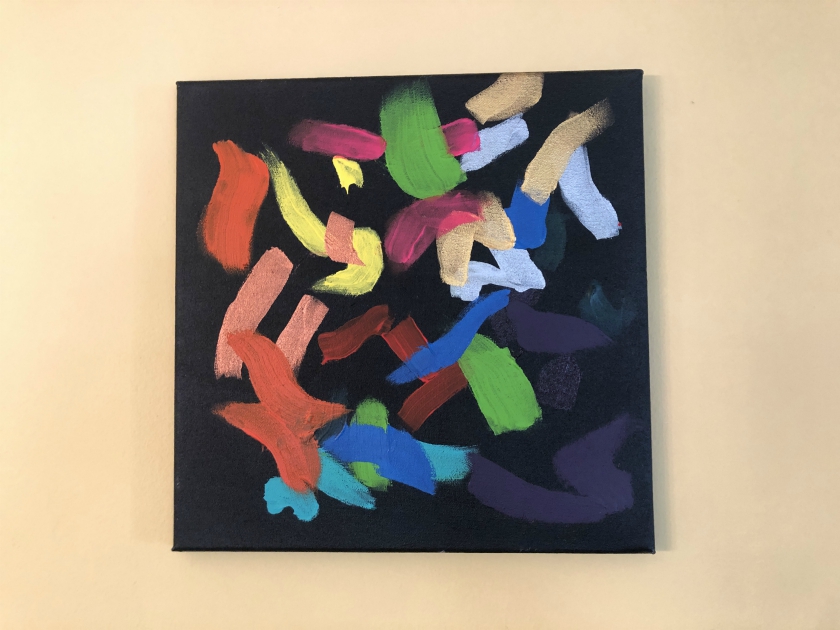 We hope you'll buy a Tripawds painting fundraiser for you or a friend, or both. They're like no other pet theme gift on the planet, a genuine heirloom for pet lovers.