Free pet rehab program grant #105 from the Maggie Moo Fund for Tripawd Rehab went to Tripawds Community member kimberlyb. Thomas' free canine rehab evaluation and at-home exercises will help this three legged hero live his best life! Read on for details about Thoma's rehab. Learn how you can get a free Tripawd rehab for your dog or cat.

Yes! Tri-kitties qualify for free feline rehab too. See all Tripawds who have received free rehab sessions thanks to your support.
Rescue Thomas Gets Free Tripawd Rehab and His People Learn Too!
Last month we adopted our first Tripawd, Thomas, who is also our first dog adopted from a rescue. And we've been learning something new every day since.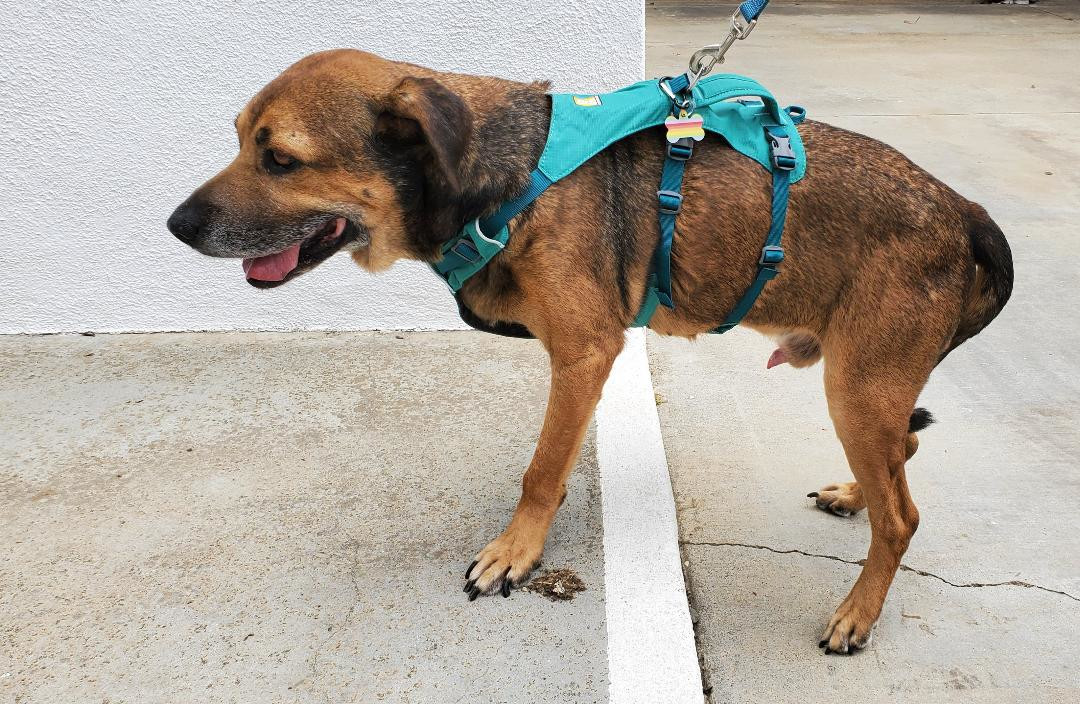 Doctors estimate that Thomas is around 6 years old and is a Lab-Shephard mix. He was rescued from Mexico from a wonderful organization, Crossing Guardians. He had a rough past and was found in the woods with a badly broken front leg, likely from being beaten, had ehrlichia and was anemic.
Crossing Guardians got him healthy enough for surgery, got him to an orthopedic surgeon for his amputation, had him neutered, and then transported him into Southern California to a local rescue, Mutts in Need. That's where we met him. Despite him being scared and shy, we knew he was meant to be ours!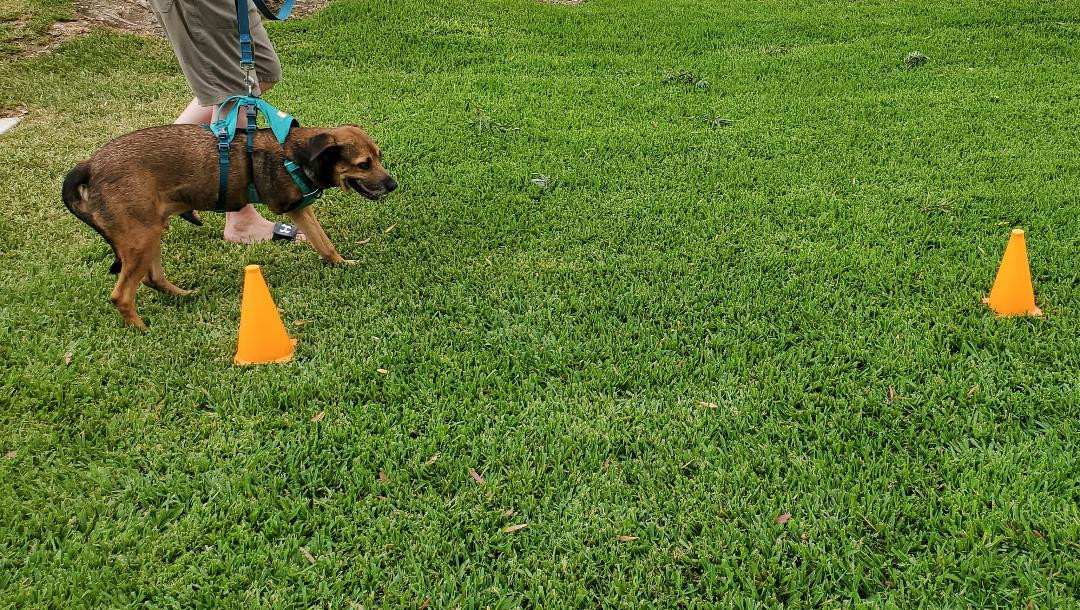 We knew nothing about the special needs of a tripod. But luckily our Google searches brought us to the Tripawds community where we learned that rehabilitation would be key to Thomas's health and recovery.
Thanks to Tripawd's certified therapists links we found Lauryn Harker (CCRP) at Canine Rehabilitation of Orange County and got a consultation scheduled for the following week. We were so happy that he felt at ease with her immediately and happily followed her into their rehab studio, where she spent 90 minutes evaluating him.
We received many tips from the first consultation.
Thomas needed to lose a few pounds to start, and we'd put him on a high protein, grain-free food – but then learned that he needed grains and moved to a "senior light" formula.
We were worried we'd have to work on complicated exercises at home. And most things feel complicated when we're still training him on the basics and earning his trust. But were relived when got assigned simple at-home exercises.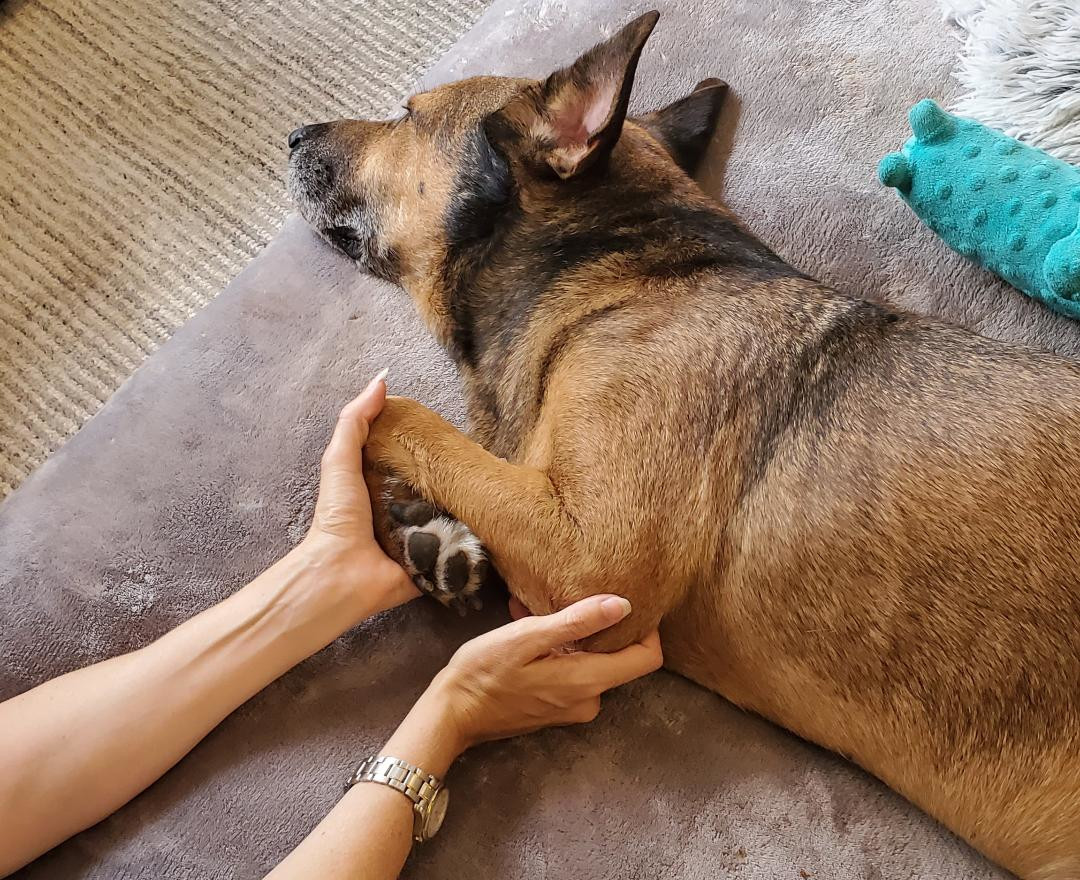 We do
Daily massages for at least 20 minutes
Range of motion stretching for his forelimb – flexing it inward and outward (5 times each for 15 seconds)
Figure eights during walks (3 per walk)
and step-ups (twice, holding for 30 seconds).
We also got tips on the correct harness type for best support during walks (switched to Ruffwear's Flagline) and mental stimulation (he loves treat puzzles by Outward Hound!).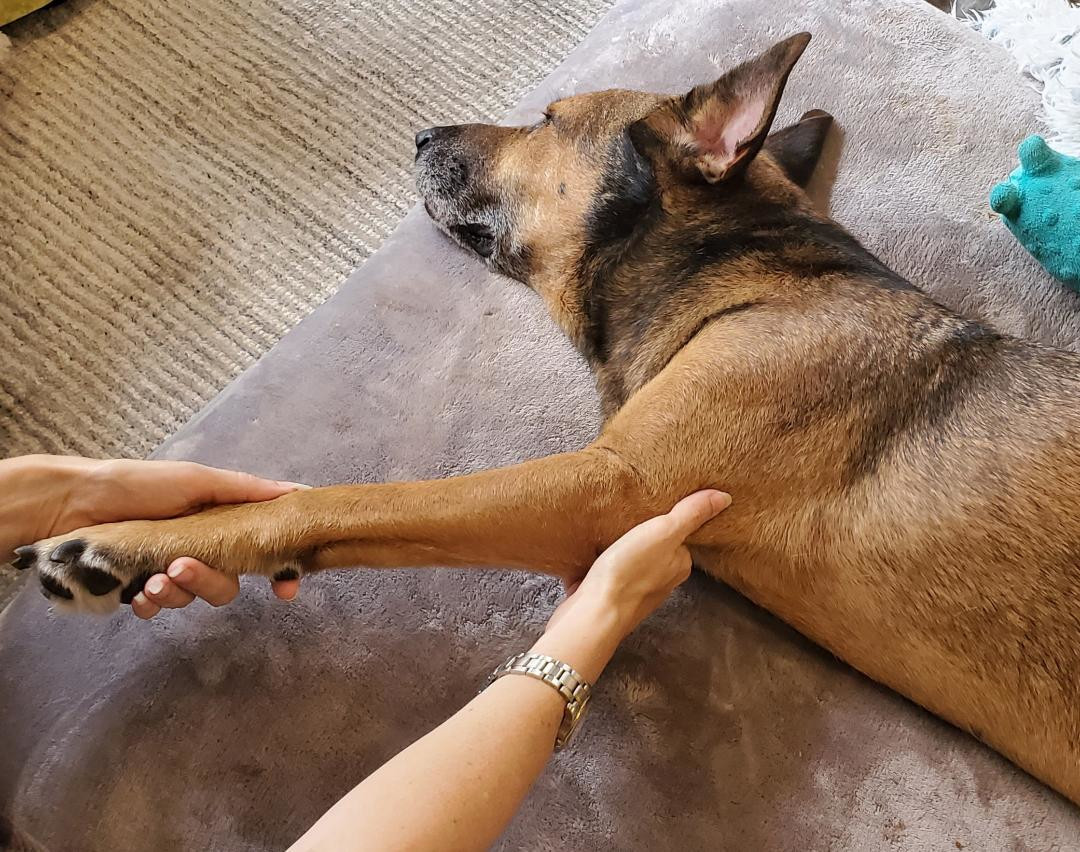 She also stressed the importance of never having doctors draw blood from his remaining front arm…always protecting it!
In addition to his at-home exercises, Thomas continues to attend rehab twice a week for an hour. He's on a water treadmill to work on his stride & stamina, works on balance exercises, and gets massages.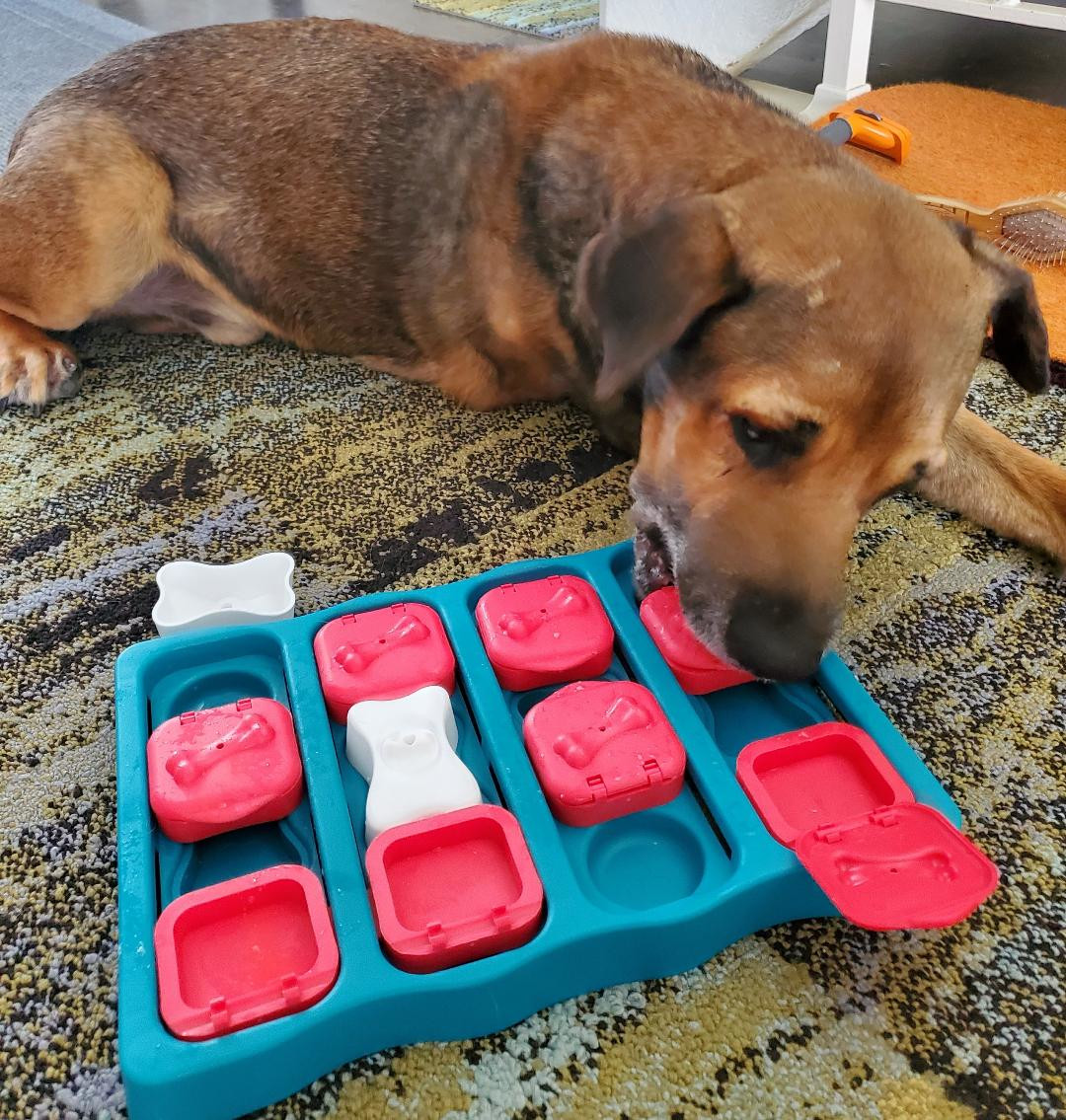 When we first adopted Thomas we were ready to buy a wheelchair and try to get him swimming right away.
His rehab team taught us to
Take things slowly
Build up is strength gradually
and most importantly give him lots of TIME to adjust to his new life.
Rehab is a big investment of our time and money. But it's worth it if it keeps Thomas walking longer!
kimberlyb, proud parent of Thomas Tripawd