Free pet rehab program grant #109 from the Maggie Moo Fund for Tripawd Rehab went to Tripawds community member bmcconvill. Free canine rehab therapy helps Aureus recover and enjoy a happy healthy life on three legs. Read his story, and learn how you can get a free veterinary rehab evaluation for your dog or cat.


Yes! Tri-kitties qualify for free feline rehab too. See all Tripawds who have received free rehab sessions thanks to your support.
Aureus' Rehab Journey to Recovery
We were in shock when our nearly five-year old Golden Retriever Aureus was diagnosed with bone cancer (Osteosarcoma). It had only been a week since our return from a back-country trip in the wilderness of Wyoming, where he had run for miles with his litter mate who lives with our daughter in New Mexico. Auri is our sixth Golden, and when she sent us videos of the litter, we just couldn't resist having another sweet boy.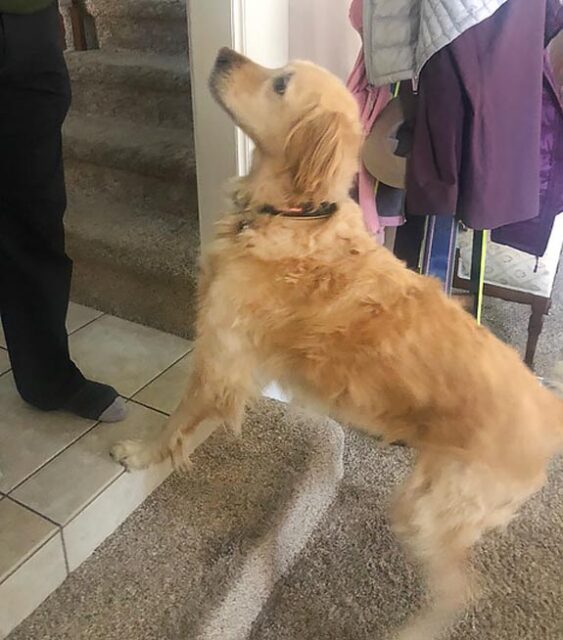 Our first reaction to the diagnosis was to control pain and enjoy him for as long as possible. The thought of an amputation seemed so invasive and painful. After consulting with our trusted veterinarian we discovered many things. First, with this cancer it's nearly impossible to control all the pain. Taking the limb removes all the pain and after recovering from the surgery Auri could return to a nearly normal routine.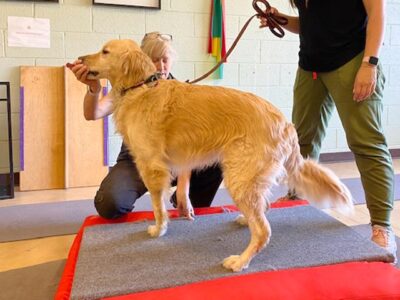 Dogs also do very well with Chemotherapy and a few treatments would help extend his life. These discoveries lead us in a new direction. A week after his diagnosis, our surgeon performed the amputation and two weeks later he started chemo. That was two months ago.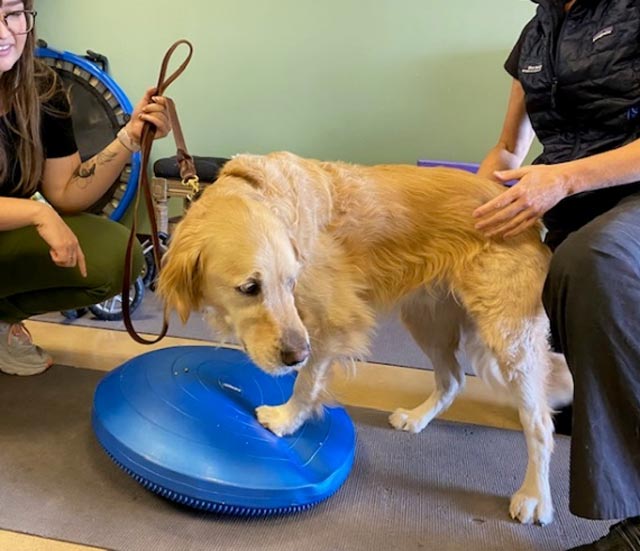 Six weeks after the surgery we felt it was time to try a session of physical therapy from a certified facility. We live in Ogden, Utah and luckily found Utah Pet Rehabilitation and Acupuncture Center located in Salt Lake City, 35 miles away. The clinic still has COVID 19 restrictions so we weren't allowed inside, but the team took great photos and provided printed instructions for the exercises and stretches we could do at home. They were wonderful to work with.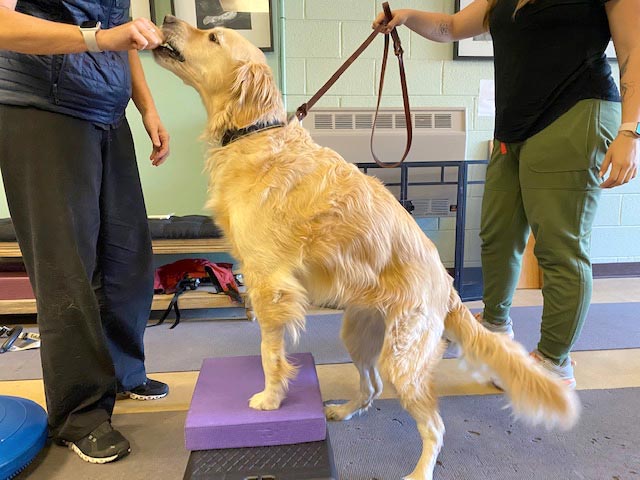 On our visit, the veterinarian, Dr. Shawna McCall, did an exam and then came outside and spoke with us. She was great, and very enthusiastic about Auri's ability to recover.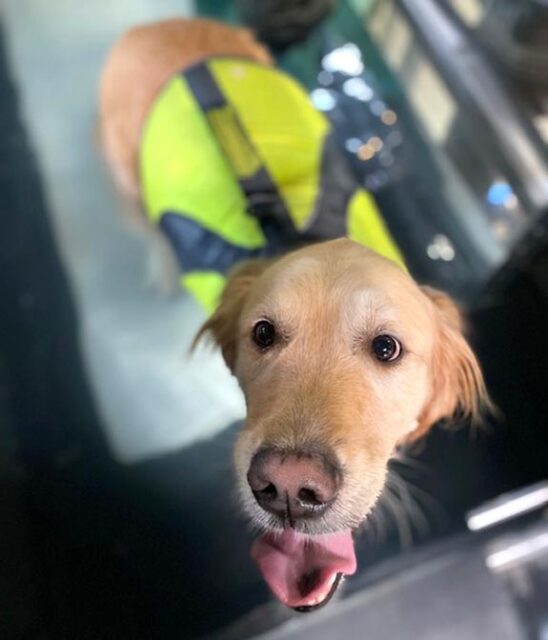 A few minutes later the physical therapist, Pat Werner spent some time describing what they would be doing in this session including a hydro treadmill to help work on his endurance.
~ Barbara, Mike and Aureus (aka: bmcconvill)
At Home Front Limb Tripawd Rehab Program