Team Tripawds is race ready and rearing to go. How about you?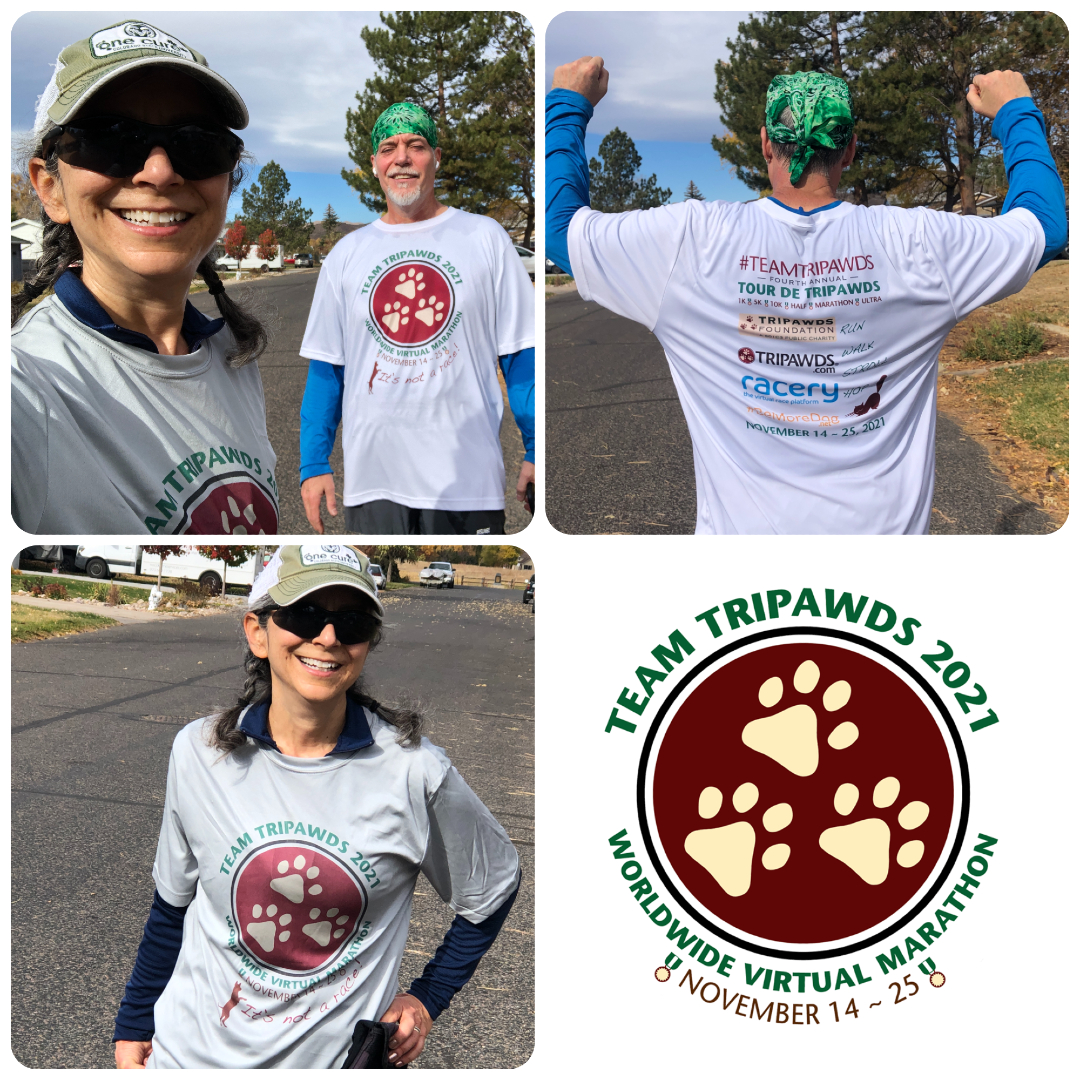 There's just ten days left until Tour de Tripawds 2021 begins! If you already joined the Tripawds race to support programs that help our amputee heroes, thank you!
The 2021 Tour de Tripawds Virtual Race happens
Sunday, November 14 — Thursday. November 25
REGISTER HERE
And if you haven't signed up, now's the time. Watcha waiting for?
Sign up and join the fun. You don't have to run to participate. Choose an activity that gets you moving and watch your efforts convert to "miles," Each one helps you complete the marathon around this year's chosen city, Toronto!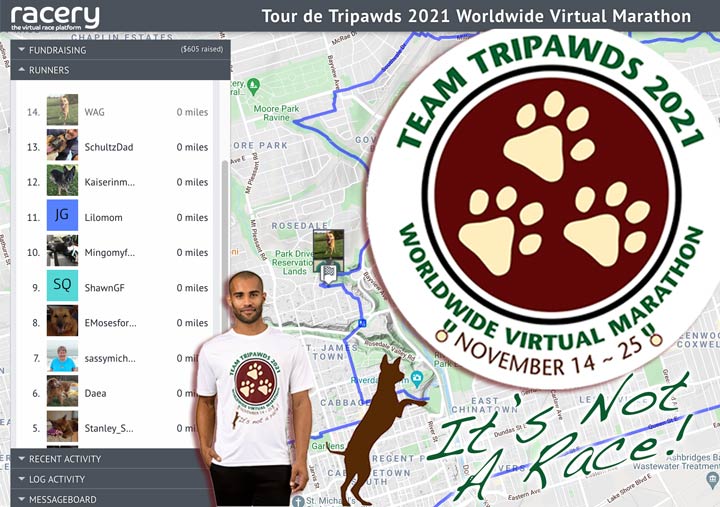 We need YOU on #TeamTripawds to help us reach the 2021 Tripawds Foundation Community Fund annual goal.
Our virtual trip around Toronto is an important fundraiser for Tripawds Foundation programs. Please join Team Tripawds and make it our best race yet. It costs just $20 to enter, and $10 of your race fee goes to Tripawds Foundation.
Look good with Tripawds race ready gear!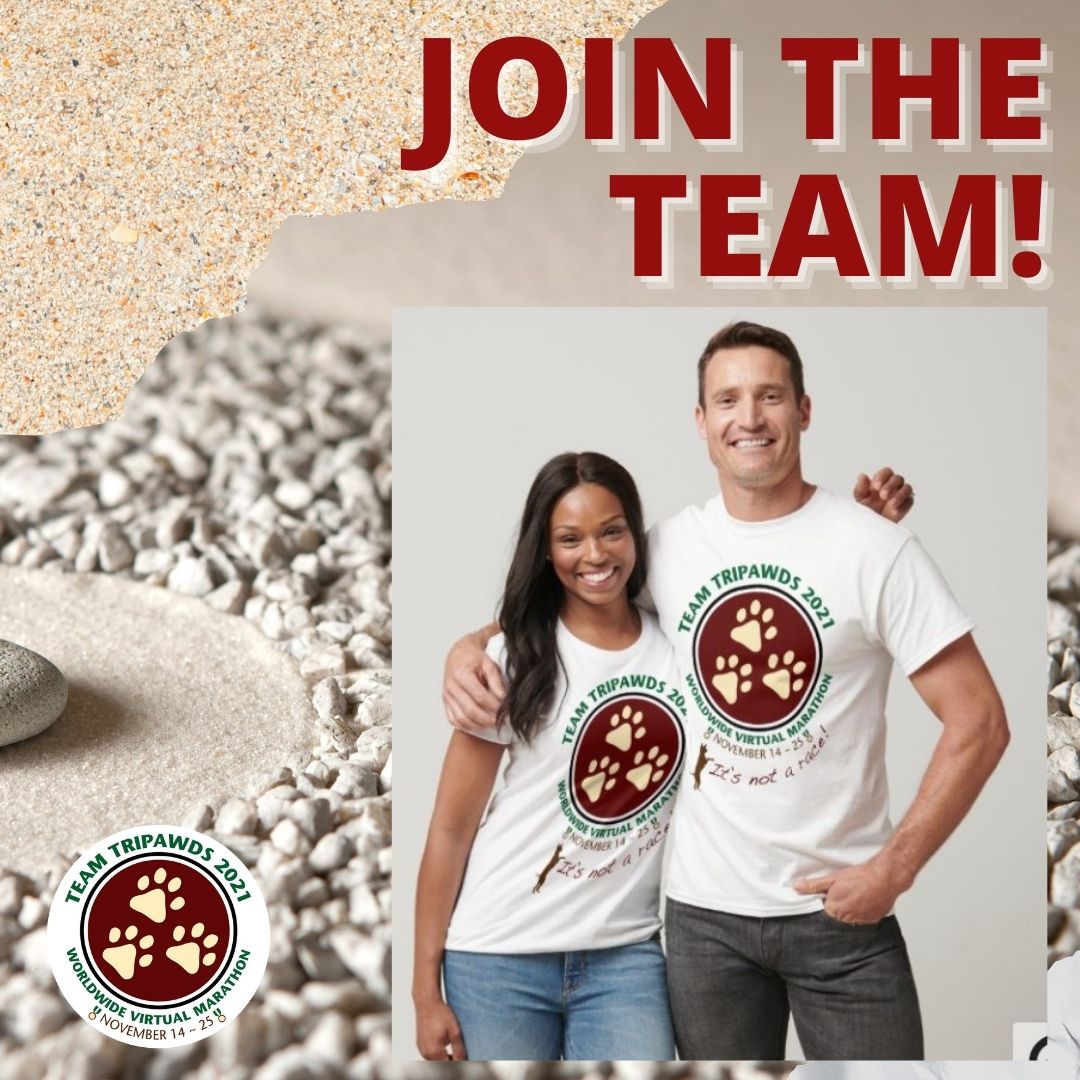 The pawesome people at Racery Virtual Races donated resources to make this happen!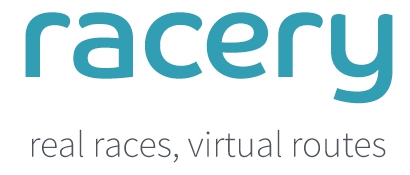 You can do this! Please register, and help us get the word out on social media. It's the best way to tell your friends and family about how Tripawds Foundation helps our 3-legged heroes . . . and get donations too!
See you on the starting line, Sunday November 14!