The 2021 Tour de Tripawds still needs you to join the fun! Here's how you can help amputee dogs and cats. Join us and put the FUN in fundraising for Tripawds Foundation programs.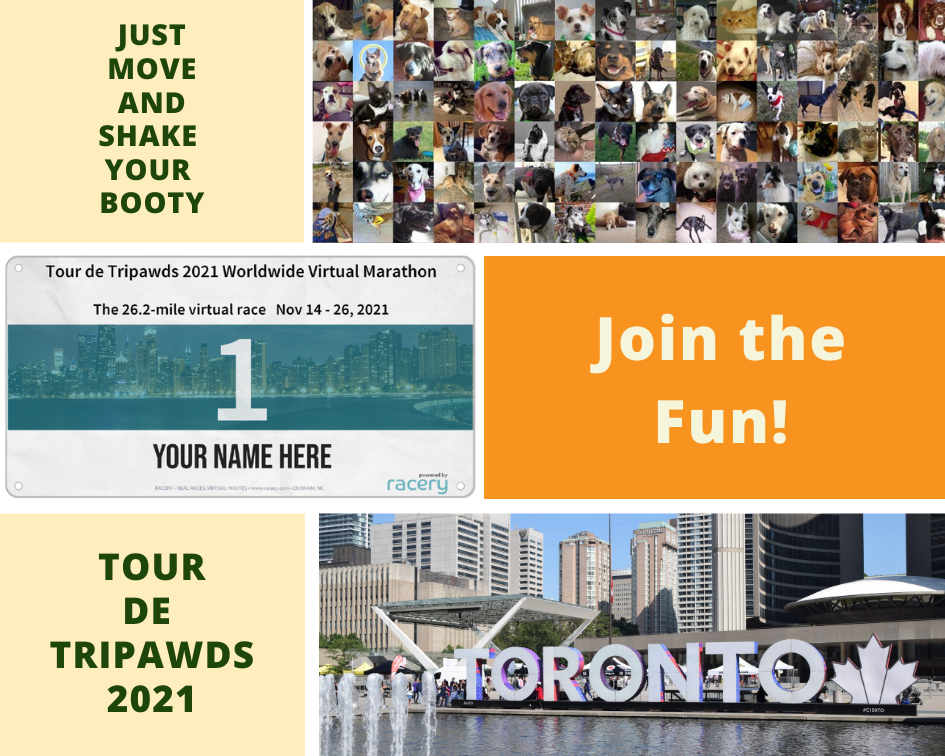 Tour de Tripawds Needs Your Energy!
With less than 17 days to go, you still have time to meet us in Toronto. No, not literally, but virtually! Tour de Tripawds is doing a virtual walking tour of Toronto's best dog spots. It's a big fundraiser we count on to keep Tripawds Foundation going.
All you need to do is move your booty. Dance! Walk! Swim!
Most kinds of physical activity count for this marathon.
You log your activity on the Racery app or website.
Minutes spent moving convert to miles that can add up to a marathon distance (26.2 miles or 42.16 kilometers) over twelve days.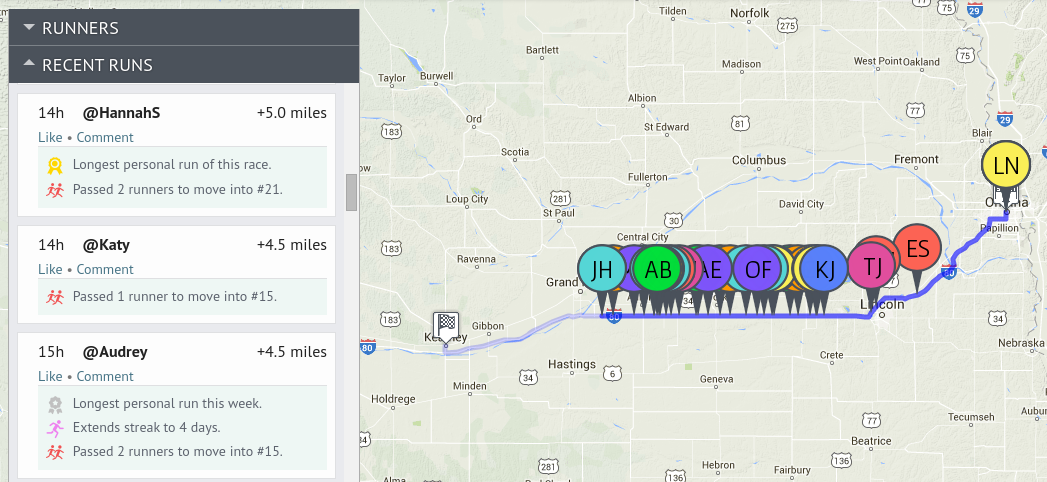 Meet Your Tour de Tripawds Team Mates
As of this week, fourteen pawesome people are getting ready for the best Tripawds fundraiser of the year. Many runners are return racers. We have so much fun checking in with each other and sharing motivating messages! Here's a list of team runners as of today:
So far we've raised a combined $600 in donations. We haven't even started the race! This promises to be a very fun and helpful race.
You don't want to miss this great way to help Tripawds everywhere. Follow the link to hop on the team:
The 2021 Tour de Tripawds Virtual Race happens
Sunday, November 14 — Thursday. November 25
REGISTER HERE
We still have official 2021 Tour de Tripawds shirts ready for you to show off to the world. You still time to order, but hurry! We are getting closer to race day. Transfer the Tour de Tripawds Design to a shirt, hat, tote bag or other fun items so everypawdy knows what you're up to.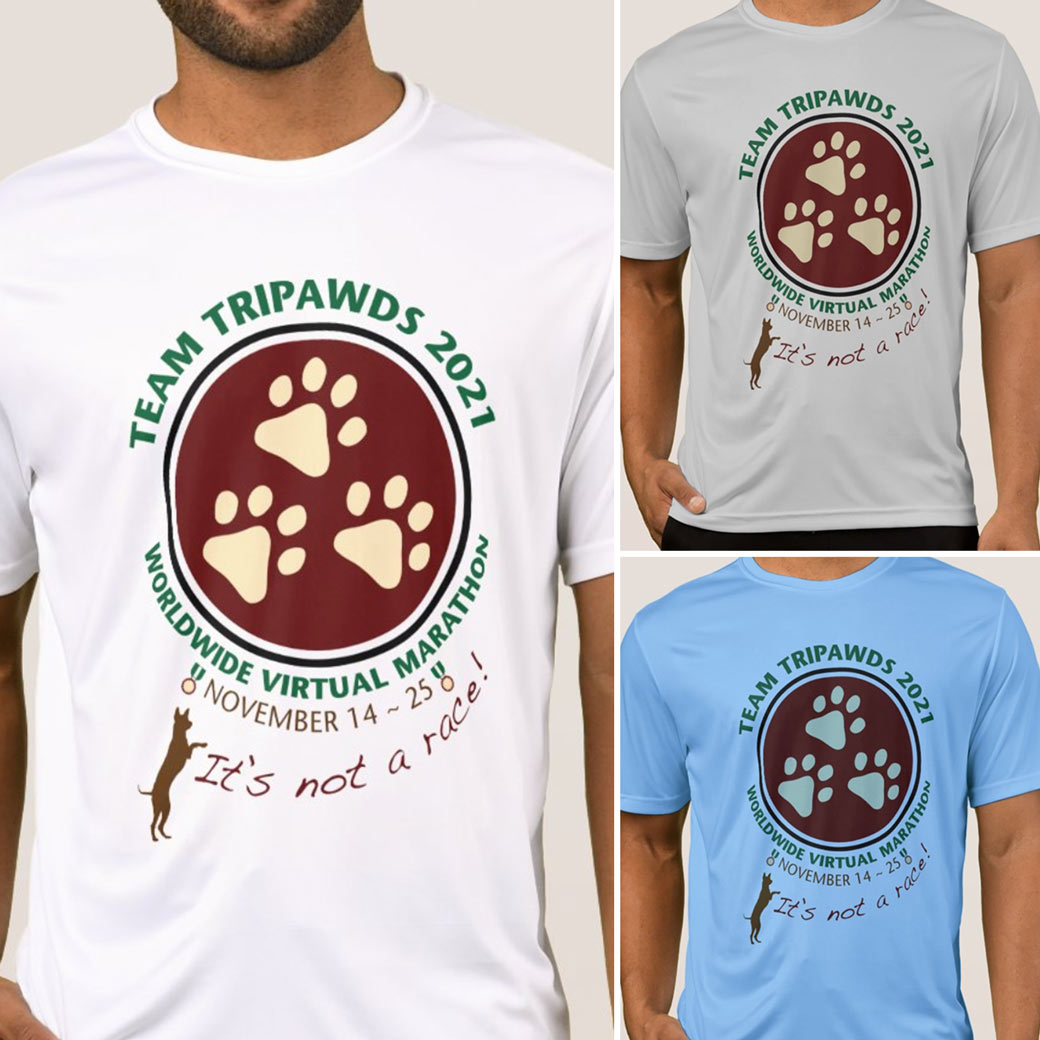 Thanks for your help. Together, we are making this our best Tripawds fundraiser ever!