Free pet rehab program grant #112 from the Maggie Moo Fund for Tripawd Rehab went to Tripawds community member mrchonkz. Free canine rehab therapy helps rear leg Tripawd Sasha recover and enjoy a happy healthy life on three legs. Read her story, and learn how you can get a free veterinary rehab evaluation for your dog or cat.


Yes! Tri-kitties qualify for free feline rehab too. See all Tripawds who have received free rehab sessions thanks to your support.
How Canine Rehab Helps Rear Leg Tripawd Sasha
This is a short story regarding our rear leg Tripawd Sasha, a 9 year old pitbull that had her leg amputated on October 28 20201 due to the very aggressive cancer osteosarcoma located in her left rear leg. Sasha being an older and unfortunately tad overweight dog we knew she needed help adjusting to her new life as a Tripawd.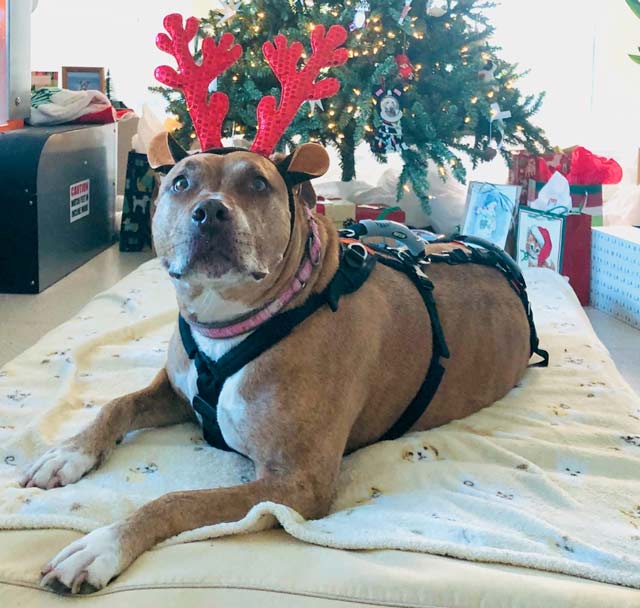 After some research and finding this foundation it just made the decision easier to make and off we went to the nearest team of therapists. Our consultation with this awesome team we were given hope and assurance that she will adjust just fine.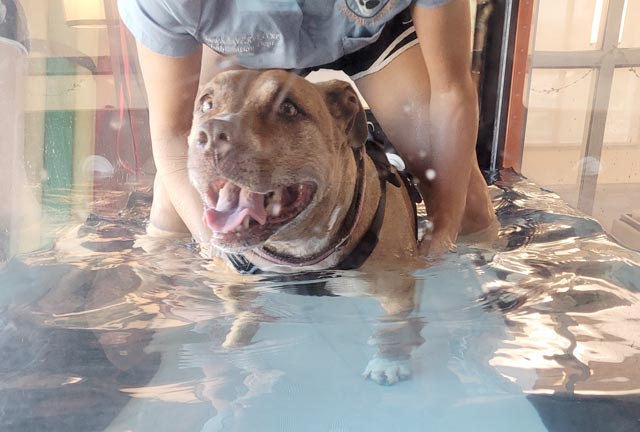 There are quite a few at home exercises for our rear leg Tripawd:
Mattress walking
Figure 8
Step stretches
Step forward and back steps
Sit to stand down to stand
Rear limb weight shift.
All these exercises are given to her to improve core strength so that she wouldn't need to overcompensate for the missing limb and strengthen the remaining rear limb.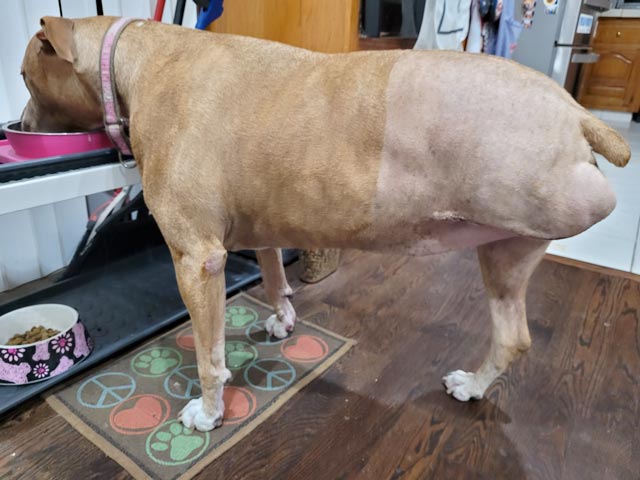 Sasha and I have been for the most part on a daily regime of exercises and with the help of Tripawds (which I discovered with help of Dr Sue Cancer Vet) and wbanimalhospital.com Physical therapist Franca Ayala MVT, RVT CCRP.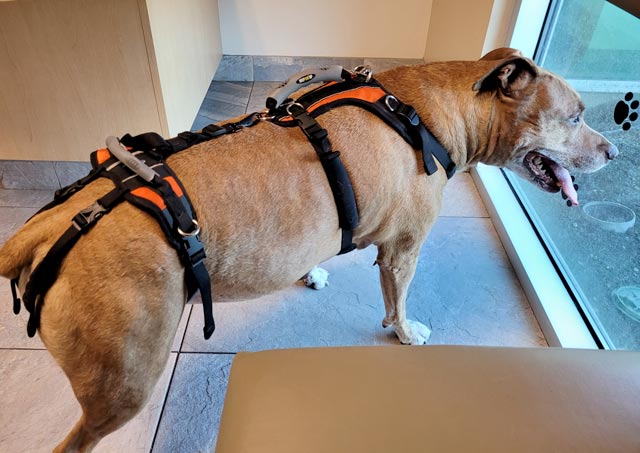 We know our rear leg Tripawd Sasha will be able to thrive while fighting off Osteosarcoma.
~ Iliana and Sasha (aka: mrchonkz)
At Home Rear Limb Tripawd Rehab Program