All it takes is one person and a little bit of time to make a difference for this community. Recently, one very special event volunteer helped Tripawds get the word out. Longtime supporter and friend Kim Shireman staffed the Tripawds Foundation table during the That Pet Place Meet the Rescues event in Lancaster, Pennsylvania!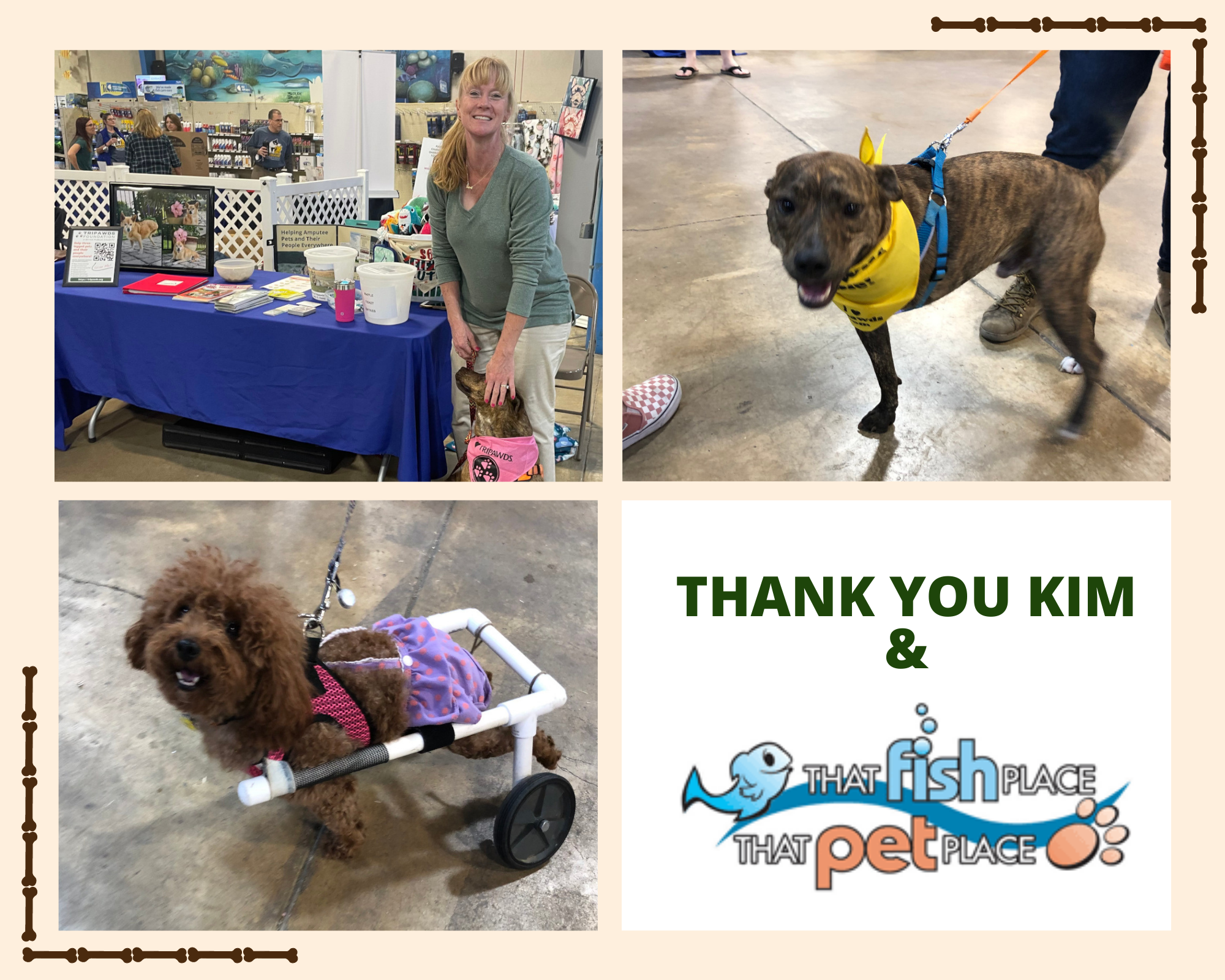 Tripawds and That Pet Place go way back. Since 2015, the pawesome team at That Pet Place have kept our community on their radar for pet cancer fundraising efforts and special events like Meet The Rescues. This year, Kim was there once again to help us continue getting the word out.
Tripawds Represent at Meet the Rescues
Kim's sweet heart dog Tripawd Bud is now at the Rainbow Bridge. But he was there in spirit while she and That Pet Place family dog Lily had fun representing the Tripawds Nation.
"It was a fun day as usual. Lily was such a love bug and everyone just adored her, including me," says Kim.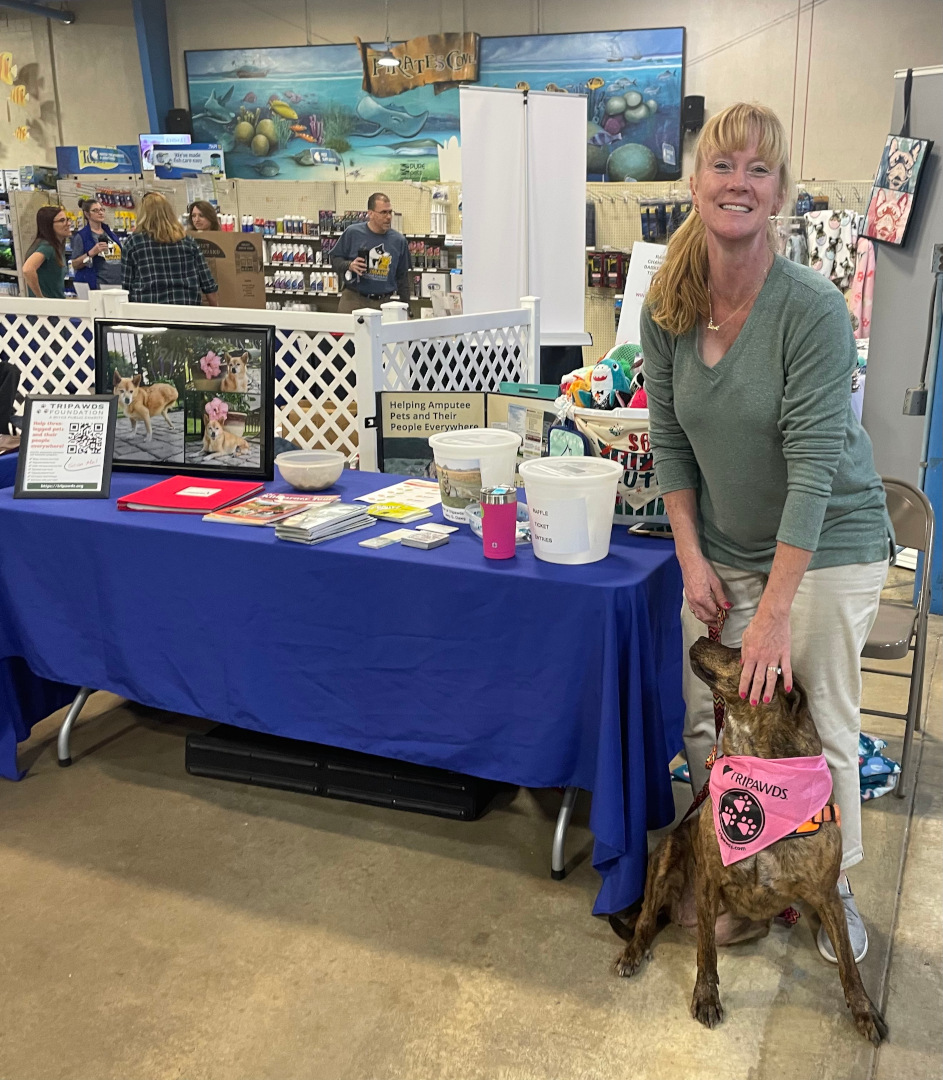 "Then at the end of the day, along hopped in the first other Tripawd of the day and he looked like he could have been her brother!"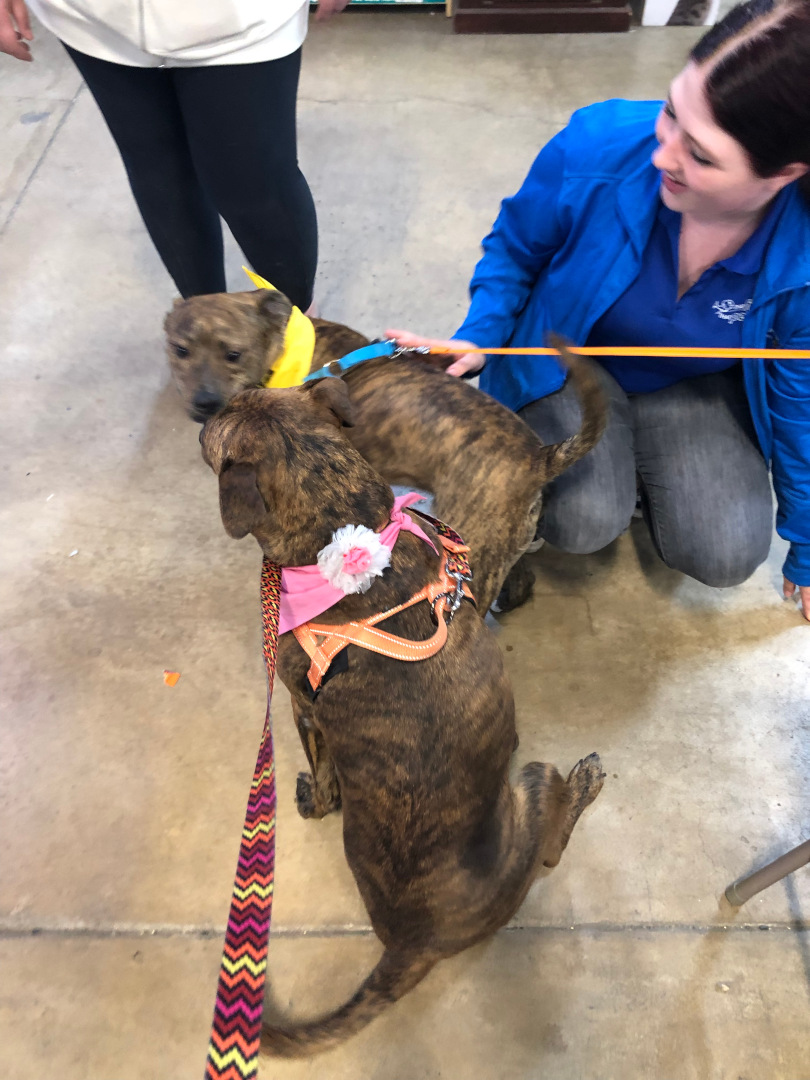 Lily is a fun little Tripawd, and her hilarious and super bossy sibling Reba was there too!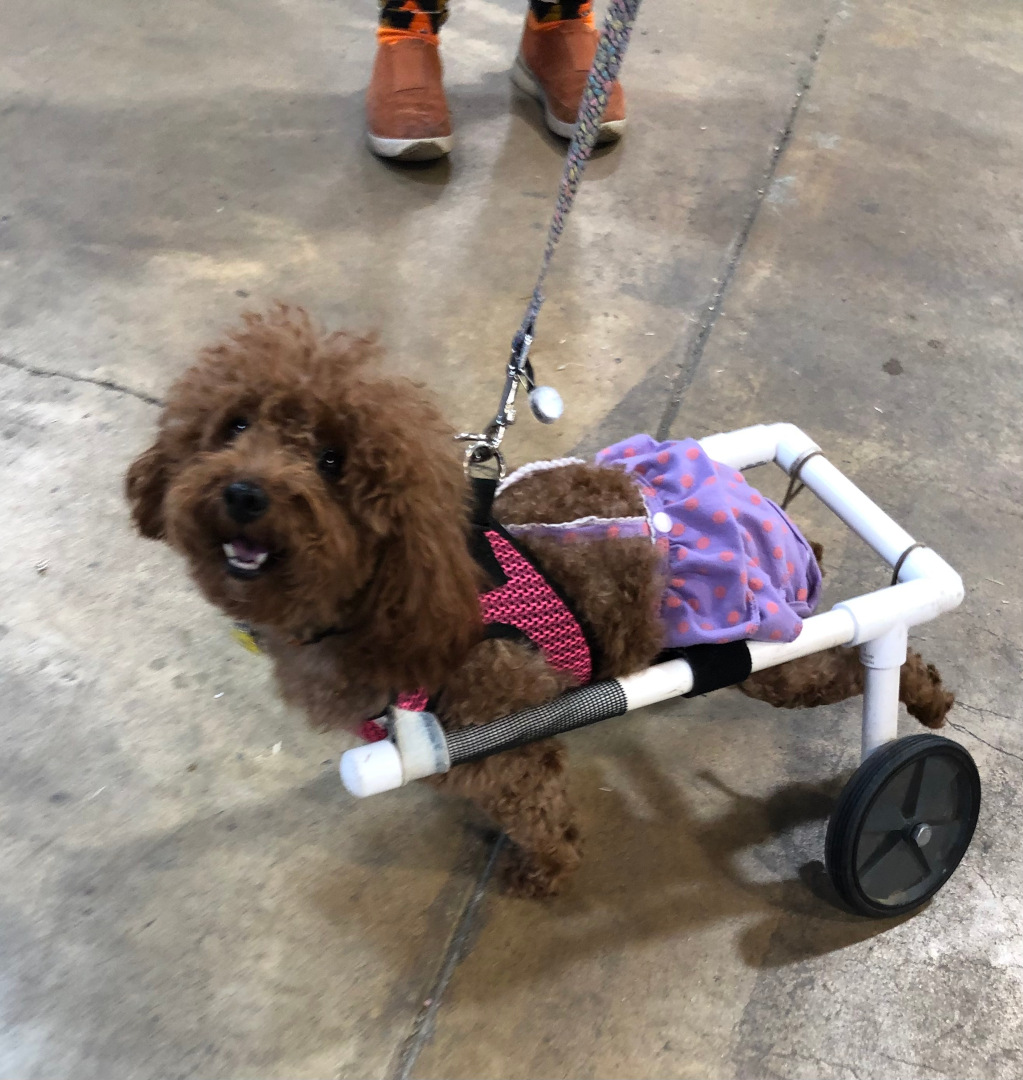 As you know, our community isn't technically a rescue. But the kind people at That Pet Place invite us to participate regardless. This really helps us get the word out about Tripawds Foundation direct assistance programs like the Tripawds Rescue Fund, a matching grant to help rescues caring for dogs and cats who need amputation surgery.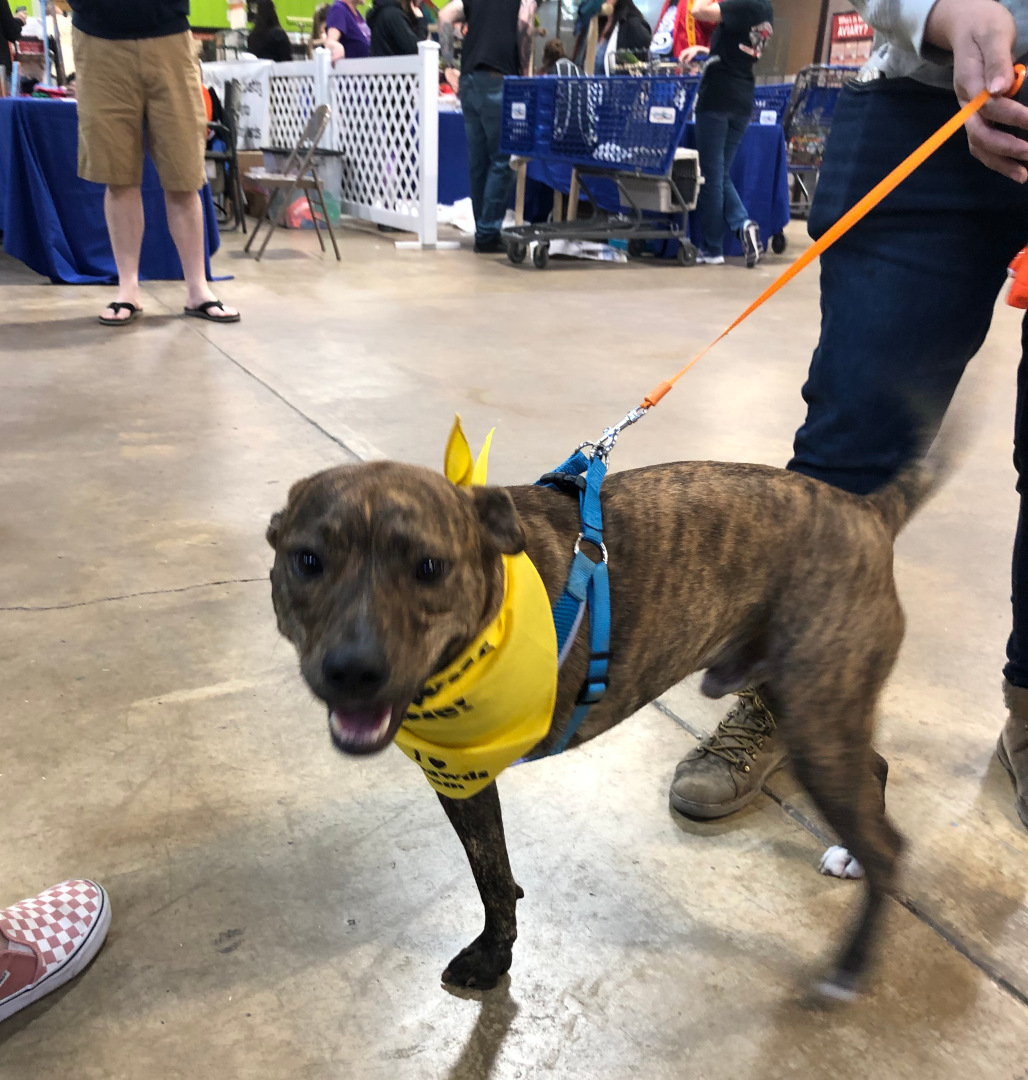 Plenty of pet parents got to know about us too, especially because of the generous gift basket Kim donated to help us raise over $50 in donations at our table!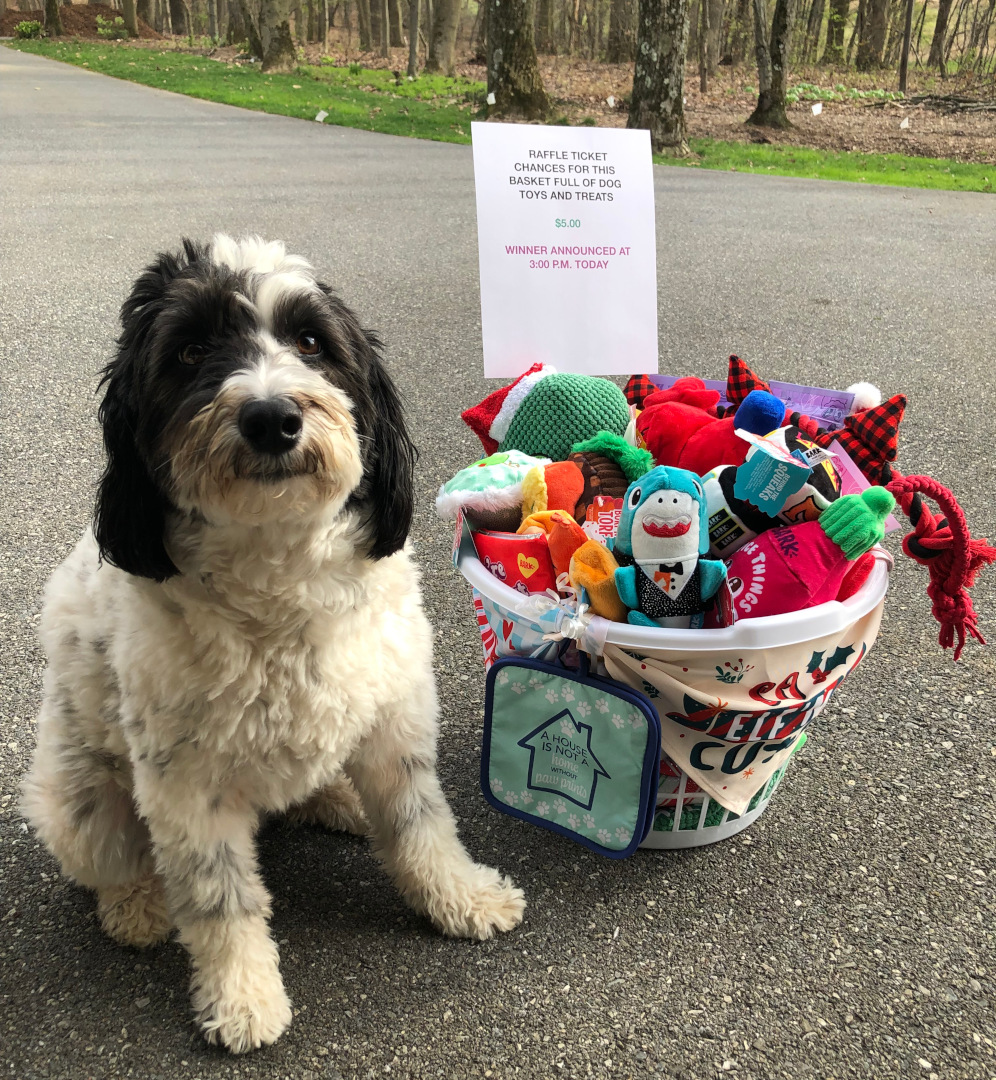 After the event, That Pet Place crew gave back a percentage of that day's sales to organizations that attended Meet the Rescues. We just learned that Tripawds Foundation is receiving a check for $842 from That Pet Place! WOW!
Show Your Support, Shop at That Pet Place
Being an independent pet supply retailer is not easy these days. That Pet Place has an incredible store in Lancaster, Pennsylvania. Shop there if you live in the area. And if you don't, shop That Pet Place online. Let's show our support to this generous, pawesome pet supply business!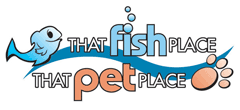 One Event Volunteer Can Help Tripawds Everywhere
Grateful doesn't begin to describe our gratitude for Kim's participation once again in this fun, all-day event. It's hands-on volunteering like this that keeps Tripawds Foundation going, and gets the word out to the pet parent and veterinary community. Kim says she loves doing it because "It's always fun and makes me feel like I'm doing a little bit of good in this crazy world."
Want to do some good for Tripawds Foundation too?
Check out our volunteer opportunities. And if there's a special talent you'd like to share with us, let us know. We are open to new ideas.
Thanks again to That Pet Place and Kim Shireman
for being so great to the Tripawds Community!