Tripawd Phoenix and her people received Tripawds Foundation Rehab Grant #127. The prescribed stretches and water treadmill sessions will help Phoenix stay fit and strong. Read her story, and learn how you can get a free veterinary rehab evaluation for your dog or cat.

Yes! Tri-kitties qualify for free feline rehab too. See all Tripawds who have received free rehab sessions thanks to your support.
Meet Tripawd Phoenix the One-eyed Wonder
Phoenix, when we first met her, had a leg and eye that were not in usable conditions. The surgery was already scheduled to have the leg removed but the rescue was not sure how her accident had happened. Underdog Pet Rescue in Madison Wi was great through the whole experience. They made sure she had everything she needed to have both her leg and eye removed before coming to her new forever home.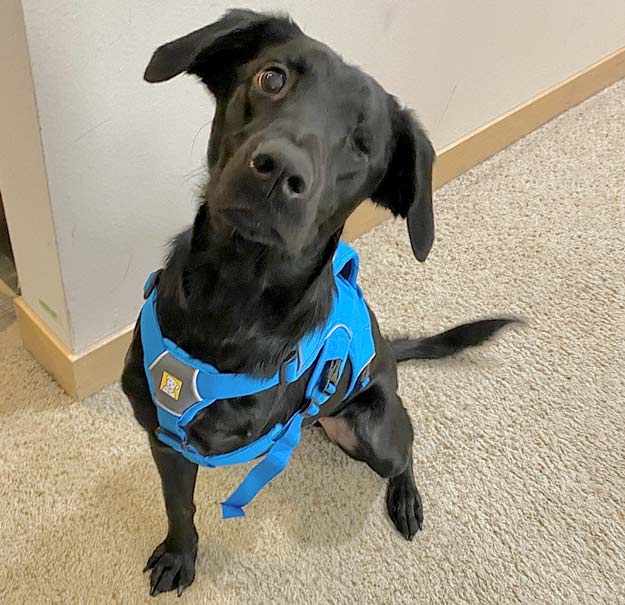 We took Tripawd Phoenix to see Lara Day at Heal Integrative Veterinary Center in Madison WI. There they instructed us to give phoenix a TL and PL Flex Extended PROM Stretch 1-2 times daily. This Passive Range of Motion exercise includes stabilizing the scapula, mobilizing the limb from the paw, and slowly moving the entire limb into flexion 5 times per limb.
The other big target for her treatment would be spine health. This was done with Thoracolumbar massages once daily for 5 minutes, focusing on the muscles around the thoracolumbar area with phoenix laying on her side.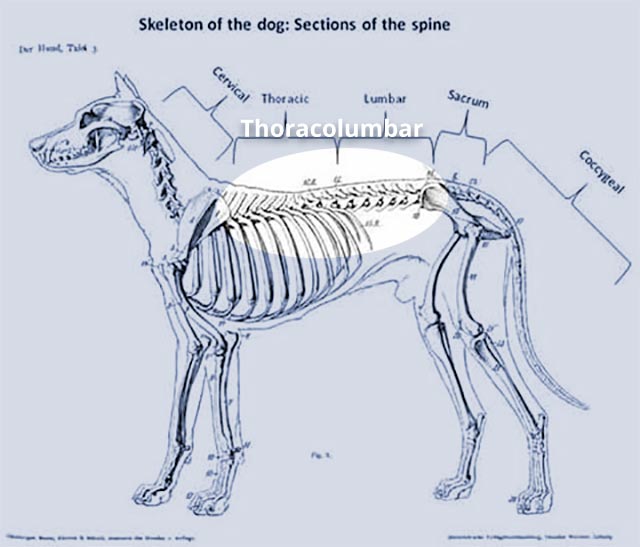 Hydrotherapy Helps
On top of a few other stretches to be done at home having phoenix visit as needed for water treadmill therapy was also a suggestion. Phoenix has very strong legs so the goal her care team has is to make sure she stays healthy as long as possible.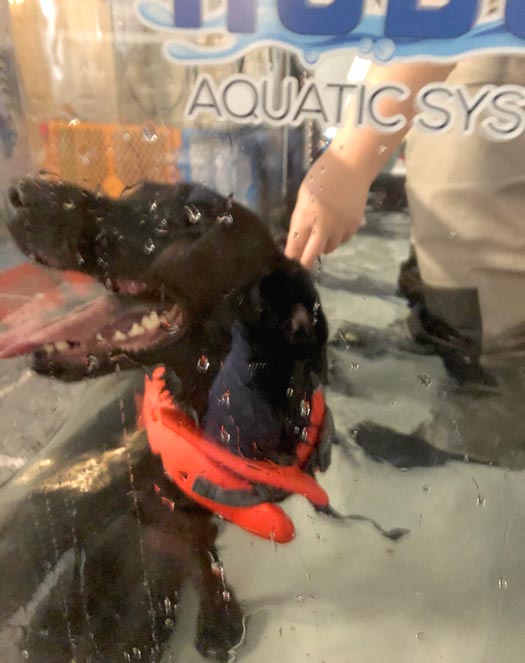 Our biggest take away from our first visit with Phoenix was how important starting something like this early is. Phoenix according to the doctors is in great shape, her legs are strong, she has a scary amount of energy still, and mobility does not seem like a concern. That unfortunately is something that can change so quickly for dogs like her so seeing her baseline and starting care to keep her healthy as long as possible helps to ensure that she has the longest and happiest life possible.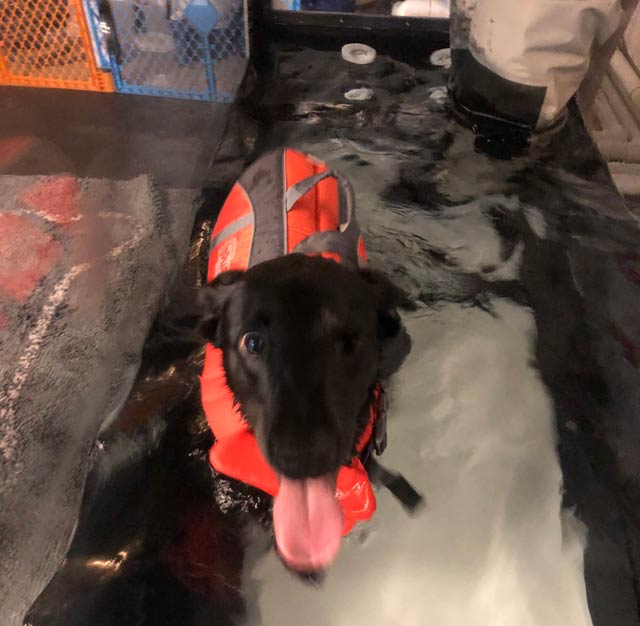 Phoenix has nothing but love to give the world and we want to do everything we can to keep her healthy as long as possible. We are hoping to get our Tripawd Phoenix Blog updated soon with new content, and regular updates.
~ Conner, Katelyn and Tripawd Phoenix (aka: katelyn)