Rear leg Tripawd Bodhi benefits from free canine rehab therapy thanks to Tripawds Foundation Rehab Grant #147. The free rehab evaluation and at home exercises help Bodhi get strong and stay fit. Read his story, and learn how you can get a free veterinary rehab evaluation for your dog or cat.

Yes! Tri-kitties qualify for free feline rehab too. See all Tripawds who have received free rehab sessions thanks to your support.
Bodhi is a Miniature Australian Shepherd, he will be 2 in April of this year. My tripawd is a back leg amputee due to a dog attacking both Bodhi and I.
I met with Suzanne Stoke MSPT, CCRT here in CO Springs for Bodhi's first rehab. Due to his age, active level, and place of amputation. She recommended full body massages everyday.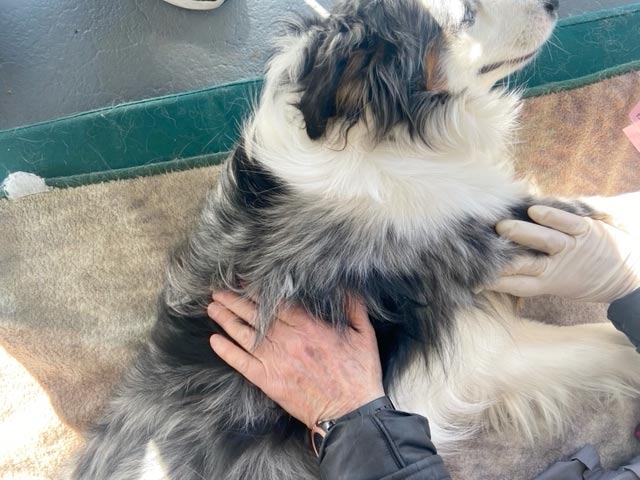 Bodhi's At Home Exercise Routine
Massage: full body massage, both front legs, left hind leg and entire back
Stretch: stretch front legs forward and back, stretch hind leg forward and back, hold each stretch for 30 seconds. You can massage the Quads on the front of the thigh when you stretch the hind leg back and you can massage the Hamstrings on the back of the thigh muscle when you stretch the leg forwards.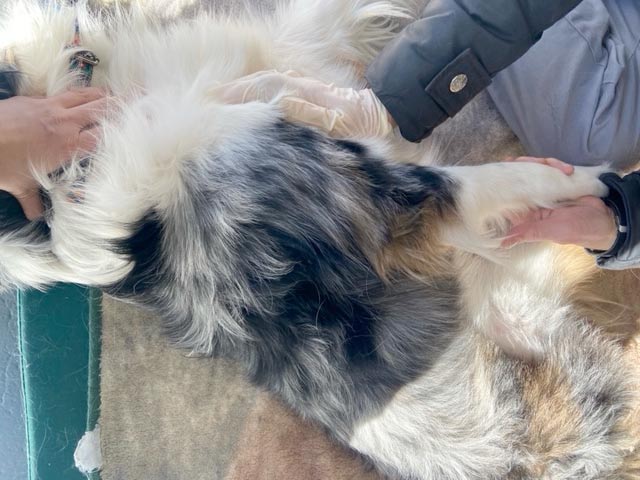 At Home Canine Rehab Exercises
Front Paws On Elevated Obiect
Purpose of Exercise: Increase hind leg strength and stretch iliopsoas muscle
Side to Side Weight Shifting
Purpose of Exercise: Increase core and hind leg muscle strength
Cookie Stretch
Purpose of Exercise: Increase active range of motion of the spine.
One thing I learned most about from this experience is how crucial it is to save the third leg. How different it is compared to a person. How supplements, at home exercises, massages are very helpful and how much a dog depends on the last leg. I also learned How limited the dogs active lifestyle has become.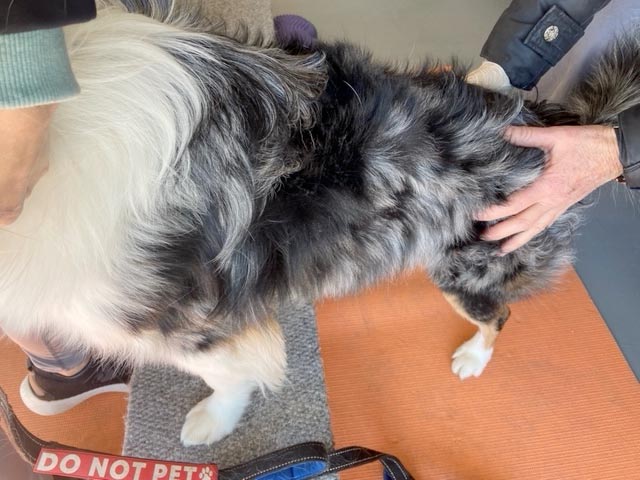 I heard about the Tripawds community through another Tripawd on Instagram! So happy I found this supportive community and so happy Bodhi has the help and support from people all over the world!
~ Lauren and Bodhi