Many thanks to Cassie for supporting this community with her charitable contribution in honor of Domino!
Domino has opened my eyes to an entire community. A community I owe so much gratitude.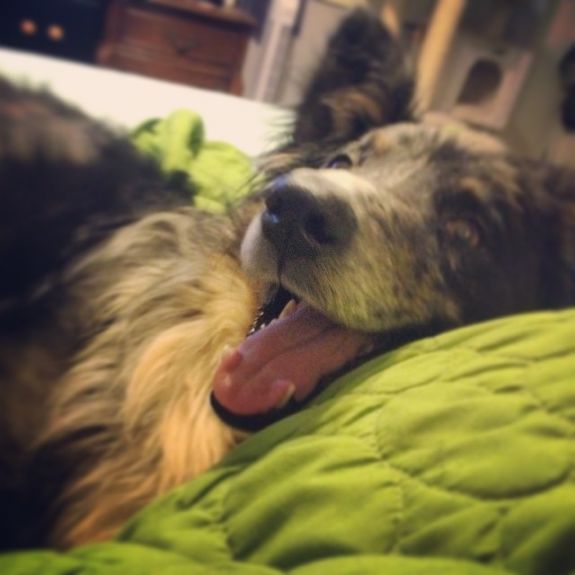 I'm so thankful for the friends I've made, both two and three legged. It's an honor to be able to support this group and hopefully help future Tripawds. So I made my donation to honor my Tripawd hero Domino, and all his three legged buddies, both heroes and angels.
Cassie and Domino
Cassie is a vet tech, She and Domino also donate their time to help keep Tripawds members informed in the forums. Don't miss their vet rehab video series in the Downloads blog!