Veterinary care is changing for the better every day. Thankfully, experts like Dr. Nancy Kay are here to help us learn the ins and outs with her handbooks, "Speaking for Spot" and "Your Dog's Best Health: A Dozen Reasonable Things to Expect From Your Vet."
Starting today, Tripawds Foundation supporters who donate at least $50 can get a free copy of one or both books!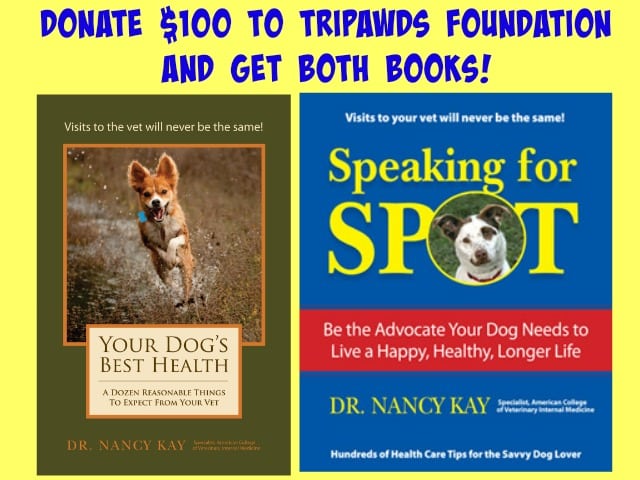 We have a limited number of Dr. Kay's books to give away to the next Tripawds Foundations Supporters!
Donate $50 and get a free copy of "Your Dog's Best Health: A Dozen Reasonable Things to Expect From Your Vet."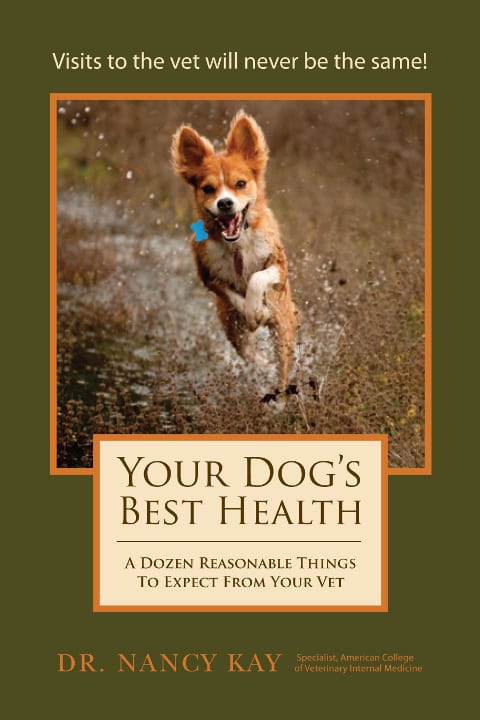 This book teaches the most critical aspects of finding quality veterinary services. Learn why it's so important to find a vet who practices the 12 elements of good vet care:
Relationship Centered Care
Round-the-Clock Care
Access to "The Back" of the Hospital
Presentation of All Treatment Options Regardless of Cost
Written Cost Estimates
Promptly Provides Referrals for Second Opinions and Specialized Care
Tailors Vaccinations to Your Dog's Health and Your Concerns
Is Open to Talking About Your Dog' Diet
Will Listen to Your Internet Research Discoveries
Allows Email Communications
Offers Visitation Hours When Your Dog is Hospitalized
Provide a Safe Place to Be with Your Dog at the Very End of His Life
Donate $50 for your free book!
OR . . . Donate $100 and get a free copy of "Your Dog's Best Health"
AND

"Speaking for Spot."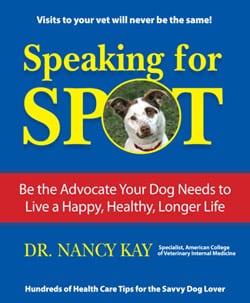 Speaking for Spot is an indispensible handbook about how to ask the right questions, in order to get the right answers and treatment, from your vet.
Learn about vets' communication styles that can help, or hinder care.
Know what questions to ask about your dog's prescribed medications, special diagnostic tests, vaccines, surgery and more.
There's also an entire chapter dedicated to cancer education and care. As an Internal Medicine specialist, she provides comprehensive information about what cancer is, how it behaves, and discusses strategies that can help you make the most appropriate and effective treatment decisions.
Dr. Kays' informative Speaking for Spot website and blog is our go-to resource for learning about the latest ways to advocate for our pets at the vet clinic. Check out our Tripawd Talk Radio interview with Dr. Kay to find out why she's so pawesome.
Donate $100 for your two free books!
Thank You for Your Support!
Your charitable contributions help keep the Tripawds Community online! They also empower the Tripawds Foundation to continue offering valuable assistance programs.
UPDATE: No more books are available. Thank you for your support!
Save
Save
Save
Save
Save
Save