Gerry, my Yellow Lab, came to me from Texas at age three, we believe. He was full of heart worms, needed to be neutered and was less than 50 pounds. After four months of care from his foster mom, I found him on petfinder.org. It was less than 10 days after I saw him , that I had him in my home. We saved each other.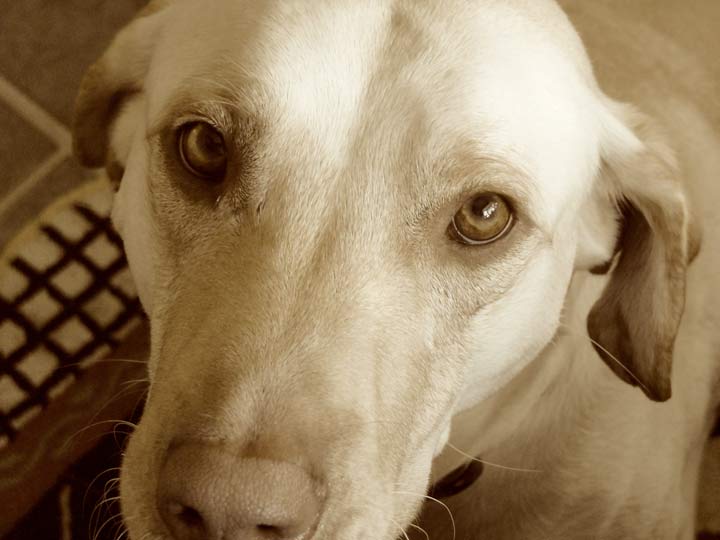 This August he tripped going up some outdoor flagstone stairs, so I didn't notice the bump, and his limp was to be expected. Thank goodness my neighbor really pointed out to me that she noticed both, so I scheduled an x-ray. Agonizing story short, I got the news and learned the word osteosarcoma on a Monday, and by Saturday, a surgeon was removing the affected limb. It was the the quickest I ever had to make a life or death decision, and I don't look forward to another.
I was blessed to be able to afford to do this for him. My parents have helped with the cost, and I continue to get support and help from all my other loved ones. Gerry and I are going to be as brave as we both can be throughout this brand new world. What choice does one really have?