Thanks to the Tripawds Rescue Fund made possible by Karbach Brewing, we were able to reimburse Tripawds member momtoaleena for adopting another three legged dog in need from a local shelter…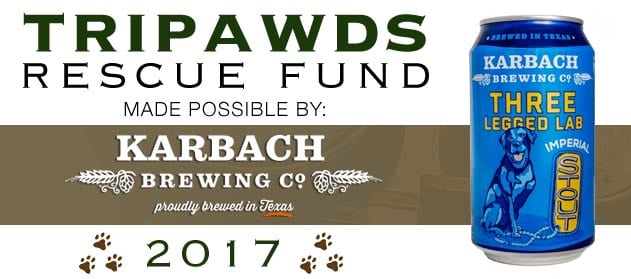 Have you recently rescued a three legged dog or cat? Get more information about the Tripawds Rescue Fund to see if you qualify.
Support Tripawds to Keep the Rescue Fund Going!
Q&A About #TripawdRescue Aleena
We adopted her 11 Mar 2017 from the Southeast German Shepherd Rescue in Norfolk, VA.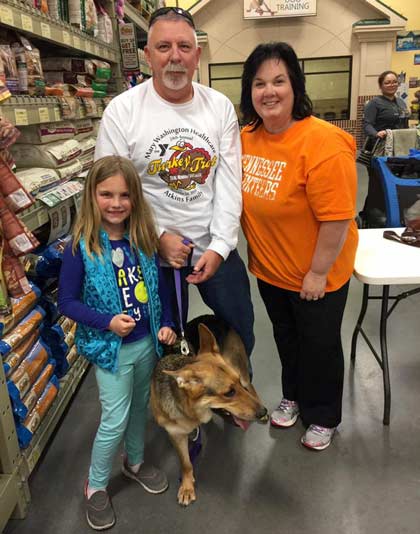 Was there a special person or animal who made you want to adopt a Tripawd?
I currently work for the Marine Corps in Human Resources. A main part of my job is to place Wounded Warriors in internship jobs while they wait for their medical retirement to come through. This is to aid them in job skills before they retire and are looking for full time employment to ensure they feel like a valued member of society.
When we began looking at the page for the SGSR, I kept getting drawn to Aleena and another girl named Velvet. Velvet had lost her back leg, Aleena is missing her front. When we did our phone interview, I asked lots of questions about both and we were able to go to a Meet and Greet in Norfolk to meet both girls. I was so drawn to the amputees and I believe it was because of the work I do with the Wounded Warriors. I travel the East Coast to events to help these individuals.
When we met Aleena, we knew she was the one. We really loved Velvet, but, Velvet had not been fostered with any children. We have 5 grandchildren and it was very important to us that they were socialized with little ones. Aleena had been fostered with a 1 and 3 year old Human and 2 other GSD's.
Have you ever had a "special needs" animal before?
The last dog we had which was a GSD mix, would have turned 15 last year. We had her for 10 years and about the last year or so of her life, she lost her hearing. Having a dog who was deaf was very challenging but we made her as comfortable as possible for the last year or so we had her in our lives before she passed from a severe infection.
Prior to that, we rescued a GSD that was known to have severe heartworms. we took him anyway and got him that awful treatment. He was with us for 5+ years before getting kidney cancer and we had to put him down.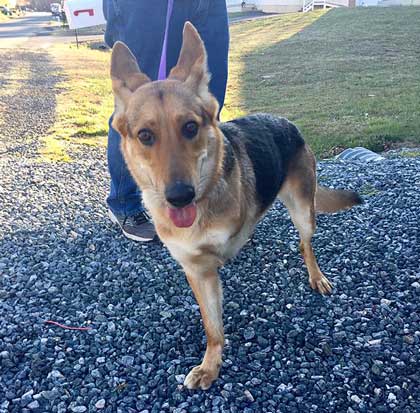 How will you help your Tripawd live longer, healthier and injury-free on three-legs?
We will definitely watch her weight. She currently weighs 55 pounds and it is a very healthy looking weight and good for her. We do keep her active and she loves to run and I believe that is important. We are also going to work with the vet on any joint medicine they can recommend.
We bought her a Tripawd harness and that helps us to help lift her when possible. We own a permanent place at a campground and have a golf cart. because she could not hold her self up well on the back of the golf cart, my husband made a little "bed" out of carpet for her so she could enjoy it with us. She loves the golf cart rides!
We are currently on the last lesson of training through Off Leash K9 Training. We are doing the e-collar training so she doesn't have to walk right beside us and can go a little ahead but we can still control her if something happens. This way she has some freedom and can enjoy going places with us. She will never be a dog that can do 5K's with us. But, that's OK!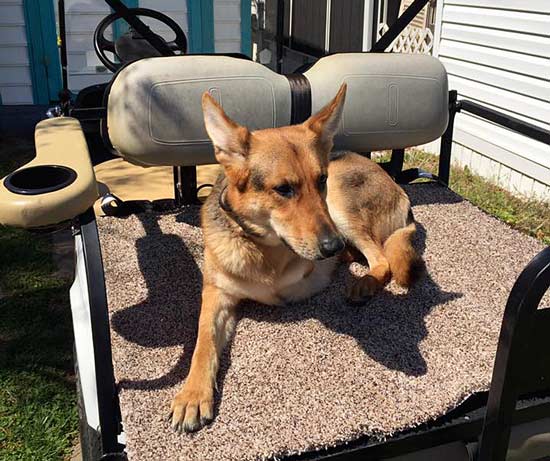 Has your perception of "special" needs changed since you adopted your Tripawd? If so, how?
We were very prepared to aid her in getting in and out of vehicles and assumed she would not be a dog we "played" with. Man, were we wrong. She LOVES to run and actually runs better than she walks. Our perception changed and when people say, "awwww…poor thing," we tell them not to feel sorry for her because she does not feel sorry for herself and she is doing great.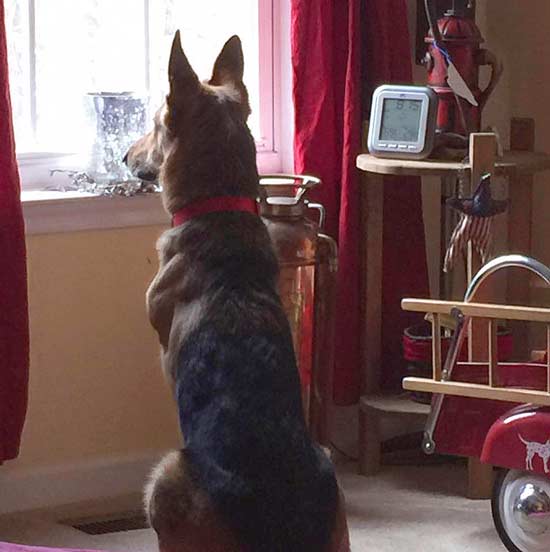 What would you say to someone who is thinking of adopting a Tripawd cat or dog?
We would want to work with them and ensure they understand this is a life long commitment. We fully expect the expense of maybe a "wheelchair" of sorts as she gets older and possibly having to do a lot of care in her older years. People need to understand that. And, to tell them you have to have patience. These dogs want to please just like others and you can't set the bar too high.
Thank you for this. If reimbursed the money, we plan to put it right back in to her with ordering a swimming vest. In the little bit of time we have had her she has been to the water a few times and gets right in…want to try her when it is warmer!