The Tripawds Foundation is once again honored to be selected by That Pet Place for their 2017 Pet Cancer Awareness Month Charity!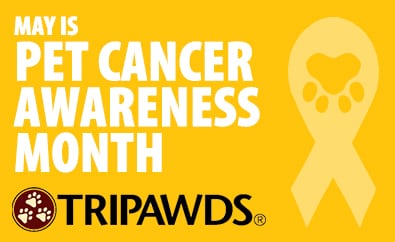 Funds raised during the month of May by That Pet Place will benefit the Tripawds Foundation during Pet Cancer Awareness Month!

Pet Cancer Awareness Month Fundraiser Helps Tripawds Everywhere
In honor of Pet Cancer Awareness Month, That Fish Place – That Pet Place in Lancaster, Pennsylvania is helping to raise funds for the Tripawds Foundation.
Throughout the month of May, you can help support this great cause by purchasing a ribbon at our Lancaster, PA retail store. The Tripawds Foundation is a volunteer based organization that provides help for dogs and cats facing a cancer diagnosis and/or amputation and prepares them for a healthy recovery and happy life on three legs.
Each ribbon costs just $1 and will be displayed in our store for the entire month. All proceeds benefit the 501c3 Tripawds Foundation.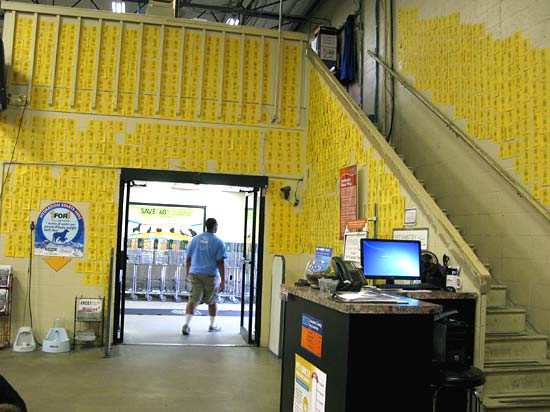 Can't make it to the retail store? Donate online here and help by spreading the word with friends and family or by social media!
Share this link to make it simple: https://www.paypal.me/helptripawds
All funds received will directly benefit three legged dogs and cats who have lost a limb to cancer, or for other reasons. The Tripawds Community offers free resources and support to people facing amputation for their pets, which results in better recovery and care for our three legged friends!
Thank You That Pet Place!
Donations received from That Pet Place during their Pet Cancer Awareness Month fundraising campaign help fund various assistance programs to help Tripawds and their people everywhere!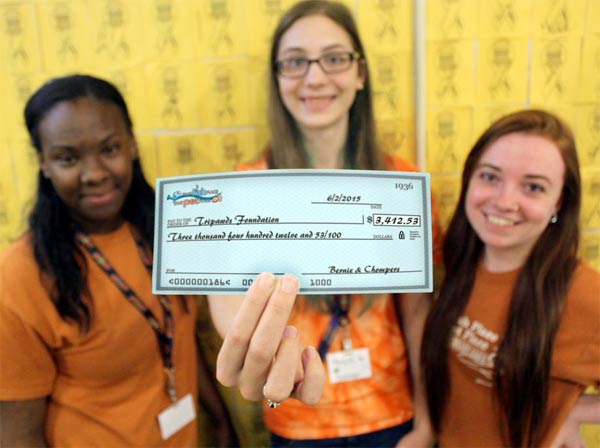 Help That Pet Place break their record?
In 2015, that Pet Place donated more than $3000 to the Tripawds Foundation thanks to contributions from their generous customers and online donors. With your help this year, we can keep providing these free programs to help Tripawds everywhere.
Visit That Pet Place in Lancaster, PA to purchase a ribbon for just $1.00—or more. (Get Directions to the store here.) Write a name on the ribbon to pay tribute to a cancer hero you've known. Or just jot down Tripawds Rule, in honor of all the three legged Heroes and Angels.
Can't make it to Pennsylvania? No problem! Make a charitable contribution here for any amount. Add a note about the Pet Cancer Awareness campaign, and we'll be sure to add your donation to the total raised by That Pet Place.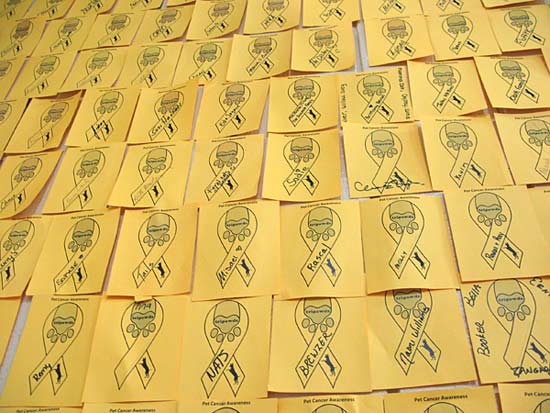 Read the announcement from That Pet Place for details about their Pet Cancer Awareness fundraiser. Then follow The Pet Place Facebook Page for updates throughout the month.
Together, we can help raise awareness about cancer in pets—and continue helping Tripawds and their people everywhere!