2017 Matching Contributions Campaign Update
May was Pet Cancer Awareness Month, and thanks to the generous support of an anonymous Tripawds member and another charitable organization every contribution received was matched twice—up to $2,000. That means every dollar received last month was worth three!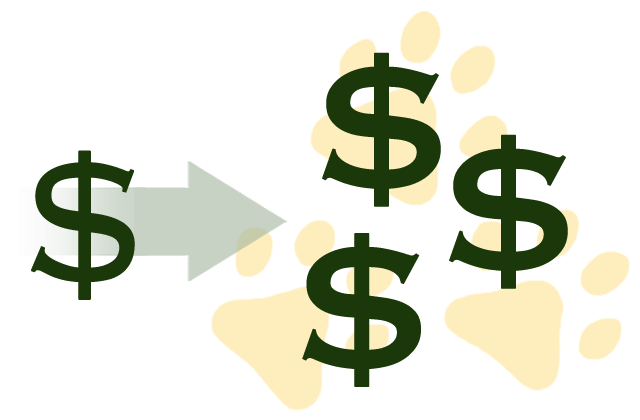 We needed to raise $1,000 to reach our goal and maximize these gifts for a total of $3,000. Well, with your help the Tripawds Foundation received donations totaling $1,674 last month.
That means $3,674 will be going toward programs to help amputee pets and their people everywhere!
We are now nearly half way through the year, but not yet at 50% of our fundraising goal for the year.
Current 2017 Fundraising Status

$28,253.00 / $24,000.00
If you missed the matching campaign, you can still help us reach our goal to keep our assistance programs going! Consider a charitable contribution today and stay tuned for more ways you can help coming soon.
Support Tripawds to Honor Your Angels & Heroes Here
Thank you for your support!
All donors receive tributes to their three legged heroes and angels on the Tripawds Honor Roll. If you gave during the campaign but haven't yet sent anything, please feel free to email us story and photos.