The fine folks at GingerLead are generous contributors to the Tripawds Gear Fund, which provides free assistive devices for amputee dogs to families in need.
GingerLead has developed new "Stay On Straps" for their acclaimed support sling and they are seeking feedback from people with large three legged dogs. Recipients will receive a free GingerLead support harness with the new straps, in exchange for an objective review.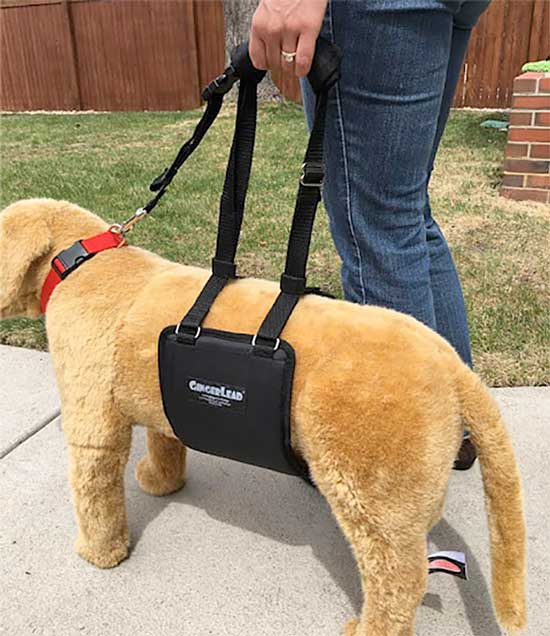 GingerLead Says:
We have some new Stay on Straps that we are testing. We would like to offer Tripawds a free Large (Male or Female) GingerLead for anyone in your organization to have along with a set of our prototype Stay on Straps in exchange for honest feedback about the Stay on Straps.
The Stay on Straps bring the GingerLead's straps together above the dog's back to allow the person assisting the dog to let go of the handle for brief periods of time (often when they do their dance to relieve themselves, or to open a door) and not have the support pad drop down by the dog's knees.
The new Stay on Straps work best with big dogs so we would ask that anyone that would like to participate have a dog that is at least 50 lbs.  Users will get to keep the free GingerLead and Stay on Straps in exchange for their honest feedback about the prototype Stay on Straps.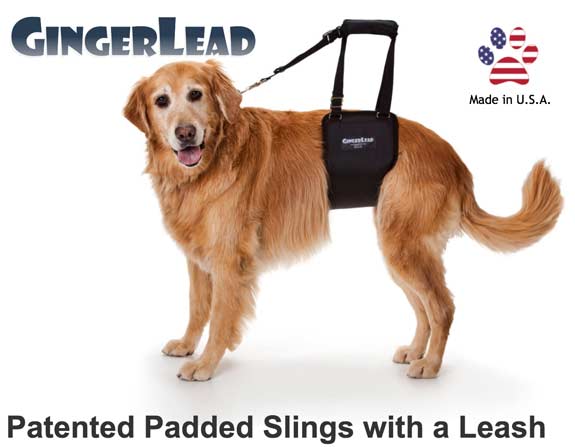 To Get Your Free GingerLead:
Act Now! At this time, only three free GingerLead harnesses are available on a first come-first served basis. Use the contact form below or  request a GingerLead by email.
NOTE: Please be sure to include your dog's weight, gender, breed, name, and shipping address. Available to U.S. residents only.
Recipient must have a three legged dog of at least 50 pounds and be willing to submit honest feedback about using the harness. Review should be at least 100 words, and include one photo of the GingerLead in use.
All GingerLead demo harnesses have been claimed!

Please visit gingerlead.com for more information or review the Tripawds Gear Fund details to see if you qualify!