Mosby was a truly great dog. He was a hiker, a runner, a consummate napper and a fan of front porches and brisk weather. He was kind, sweet and noble.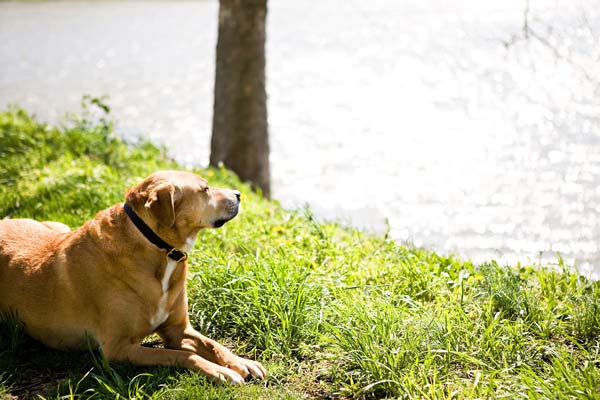 He had auto-recall and knew many tricks and commands, even though he knew none when he was adopted from a shelter in Paris, Kentucky. He's also been shot multiple times when he was young, although we'd only find this out much later, when we started taking x-rays. He never complained.
He was always so strong and healthy, until his diagnosis with osteosarcoma. He loved his family very much, and his family treated him like the prince that he was. He was brave and stoic before his diagnosis, during his amputation recovery, and when osteosarcoma came after him again.
He was the kind of dog that made people want to get a dog. He was a better dog than most people deserve, even us, but we were lucky to have him. We miss him so dearly.
We wanted to give to the Tripawds Foundation to honor Mosby and to give back to the foundation that provided us with so much support and that gives so much to so many.