Thanks to the Tripawds Rescue Fund made possible by Karbach Brewing, we were able to reimburse Tripawds member django for adopting another three legged dog in need from a local shelter…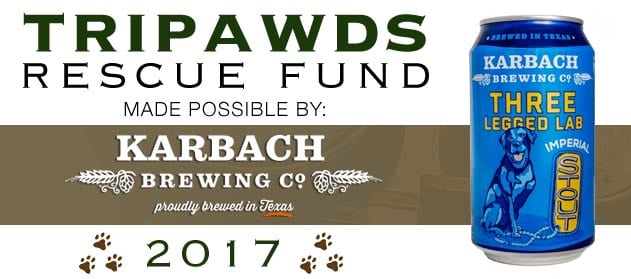 Have you recently rescued a three legged dog or cat? Get more information about the Tripawds Rescue Fund to see if you qualify.
Support Tripawds to Keep the Rescue Fund Going!
Our Tripawd Django
After losing our 13-year-old Labrador due to cancer in April this year, my husband and I were looking for a special puppy that needed a good home. There was no doubt, we wanted to adopt from a Rescue or a Shelter, but we did not specifically intend to adopt an amputee. We came across the website of a Rescue named Helping Shepherds of Every Color, looked at their available dogs and saw this cute puppy named "Brooks". He is a German Shepherd mix, he was only 2 months old when Animal Control in Auburn, AL found him as a stray with an injured leg. He was probably hit by a car and left for dead. X-rays showed that his right back leg bones were shattered and he was clearly in pain. The Rescue became aware of the injured puppy and pulled him out of there asap, they amputated his leg and he recovered in a foster home for one month.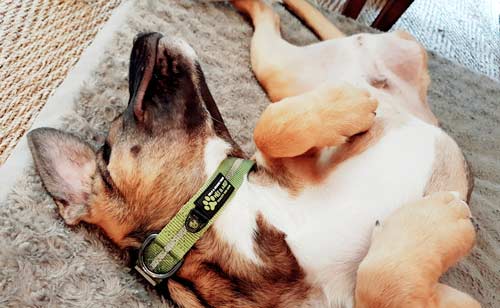 After reading his story, we immediately agreed that wanted him, knowing that we will take good care of him, no matter what he needed. We felt that this poor puppy went through so much already and that he deserves a loving home. Since he is an amputee, we figured he might not be as desirable to other people. We knew that we wanted him in our lives, so we submitted the application right away. We had to wait 2 weeks before adoption day, during that time, we informed ourselves all about tripawds, read many articles about how they can live a normal life just like any other dog with proper care. The day we got him was also the first day we saw him, the drive was 2 ½ hours one way and we were so anxious to see him. We fell in love with him the moment we met him, he was so confident and sweet.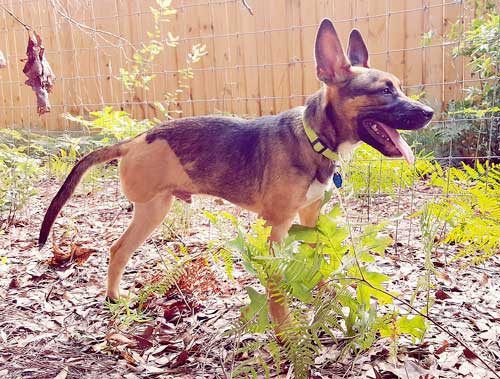 We named him Django, the meaning is "I awake", as for new beginnings, new path in life. We've had him now for almost one month. He fits perfectly into our family, he is great to our other dogs and loves our kids so much. The missing leg doesn't slow him down, he is a playful happy puppy and is adjusting very well to not having 4 legs. We will keep him healthy by making sure he stays lean, we are an active family and spend most of the time outdoors. We also have a pool and he can even swim!! Maybe someday swimming will also be a form of exercise for him. He is on a healthy diet, he gets Glucosamine to keep his joints healthy and fish oil for other health benefits.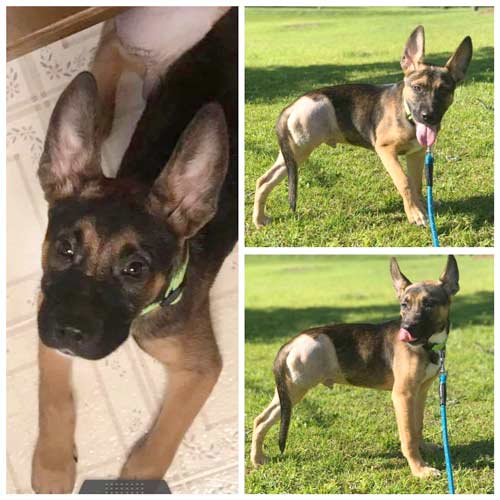 We've seen tripawds and even two legged dogs before at my uncle's house in Thailand, also strays hit by cars and he saved them. They were getting around fine and were great dogs. We also had a special needs dog before, he had Addison's Disease and needed an adrenaline shot every 28 days, he lived a somewhat normal life for 9 years (8 years with Addison's), he was amazing.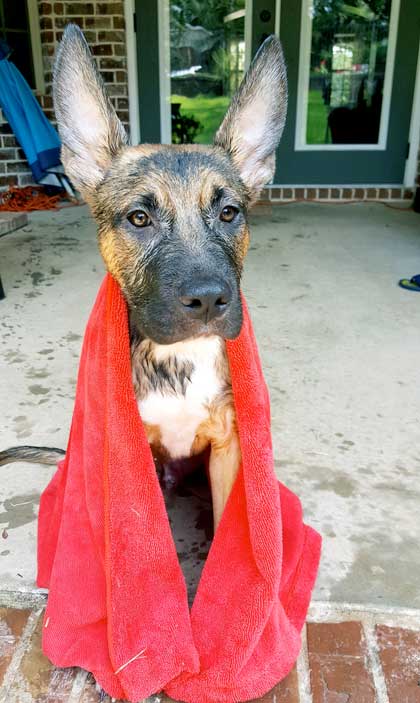 If someone is thinking about adopting a tripawd, we would say: Absolutely, go for it! You will be surprised how easy it is. They are no different than 4 legged dogs on the inside and they adapt very well to any challenges they come across. We think Django is amazing and could not be happier to have him in our family. He is truly special.
~The Bitting Family (aka django)
Support Tripawds to Keep the Rescue Fund Going!