We know that every nonprofit organization you support will be asking for your #GivingTuesday donation, so we'll keep this short.
Your Tripawds community is only made possible through the generous contributions of supporters like you.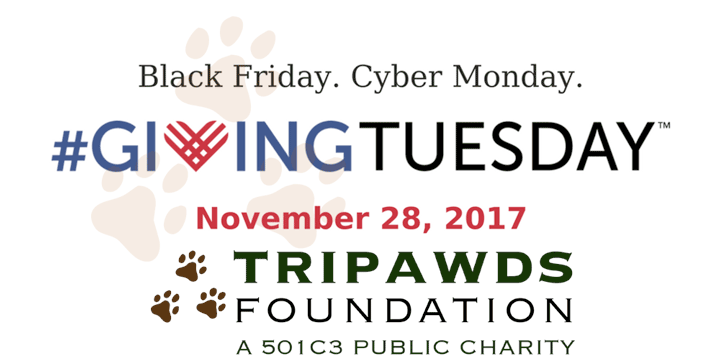 If you have not yet already given this year, please consider making a charitable contribution to help keep assistance programs going. No amount is too small to help us reach our goal of helping Tripawds and their people everywhere!
Support Tripawds to Honor Your Angels & Heroes Here
PayPal helps your gifts do more good.
From November 28 through December 31, PayPal will add 1% to all donations made to benefit Tripawds from the PayPal Holiday Campaign page or sent via the Paypal app.
Donate with PayPal Giving Fund
Start your own fundraiser.
Facebook users can create a Tripawds Fundraiser to support Tripawds by soliciting donations via social media.
Thank you for your support.
Already shown your support? Use the buttons below to spread the word!