Thanks to the Tripawds Rescue Fund made possible by supporters like you, we were able to reimburse Tripawds member karliehauer02 for adopting another three legged dog in need. Read on for the story of Tripawd Rescue Lucy…
Have you recently rescued a three legged dog or cat? Get more information about the Tripawds Rescue Fund to see if you qualify.
Support Tripawds to Keep the Rescue Fund Going!
See all available program sponsorships.
Lucy's Tripawd Adoption Story
To be honest, I didn't really know I was looking for a Tripawd before I came across Lucy (Bonnie before I changed her name). I receive emails that update me when dogs that meet my criteria are up for adoption, and there were many, many, MANY, times I wanted to adopt a dog before Lucy, but it just wasn't the right time. However, when I received the email about Lucy, I knew that she was the dog for me.
I was aware that dogs with 3 legs were often looked over in shelters, but when I went to meet her she was the sweetest girl who was thriving on 3 legs. She is my first "special needs" pet, but sometimes I even forget that she is missing a leg. After bringing her home, I took her to the vet to learn as much as I could about caring for a Tripawd. They gave me some joint medication that will help her front let bear the extra weight without destroying her joint and I got her some dog booties that give her more traction on my hard-wood floor.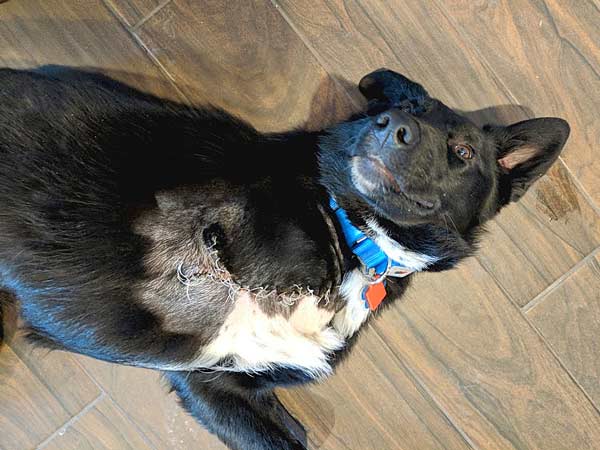 I'm moving to Seattle in a few months where she will have plenty of time outdoors on hiking trails and going on walks. I have such a soft spot for dogs that I can't say I ever had a negative perception towards "special needs" animals. Dogs are some of the best pets out there because they give you unconditional love, and that certainly doesn't change with special needs dogs. Lucy has such a personality; she's mischievous and loves to make me chase her around the house when it's time to go to bed, and yet she crawls right up on my bed to cuddle at the end of the day.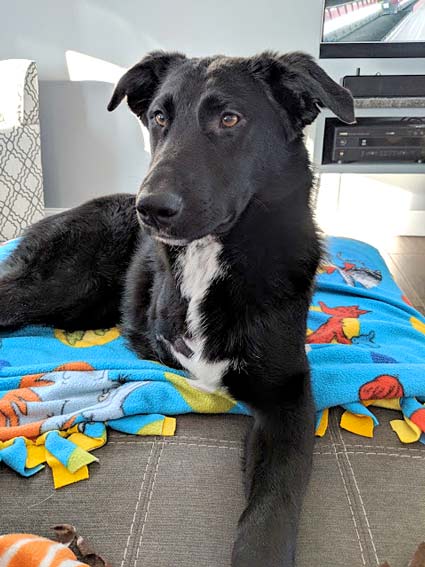 To anyone thinking about adopting a Tripawd dog or cat, I would say don't count them out just because they're missing a leg. Animals are extremely adaptable, and though it may be a challenge at first navigating with one less limb, it takes no time for them to get their bearings and be the best friend you're looking for in a pet.
~ Karlie (aka karliehauer02)
Adventures of my 3-legged rescue dog
Support Tripawds to Keep the Rescue Fund Going!