Are You Walking for The Tripawds Foundation?
Have you joined the Walk and Win Spring Challenge yet? Your next Walk for a Dog could win a $1,000 donation for the Tripawds Foundation—or a fun treat for yourself—all for just getting outside with your dog!
WHAT? 😮 You don't use the Walk for a Dog app? Stop right now, and read this announcement for details about how you can be raising funds for the Tripawds Foundation every time you go for a walk.
OK, Now…Join the Spring Challenge from the Challenge tab of the Walk for a Dog app and your next walk could score an instant $1,000 donation for the Tripawds Foundation—and a fun treat for yourself!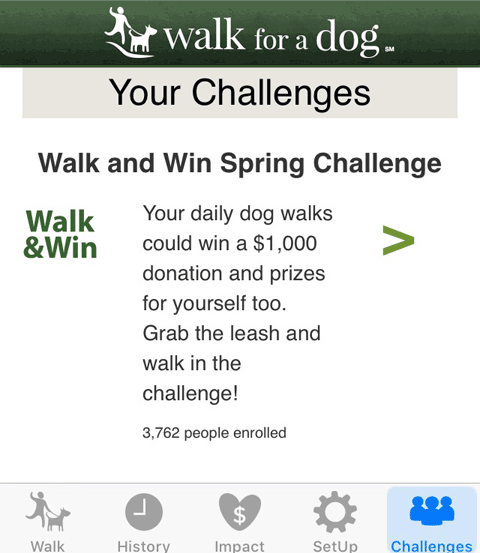 Complete the challenge simply by taking at least 15 walks of at least 1/4 mile with the app by April 30, 2018, and the Tripawds Foundation could win $1,000.
Every walk you take during the challenge is one entry to win the $1,000 grand prize donation, or one of various smaller donations. So the more you walk, the better chance we have for winning! Wooftrax will also be awarding random walkers some fun prizes for themselves throughout this challenge. So grab the leash and get walking—with the Walk for a Dog app, of course! Get it in the App Store or on Google Play.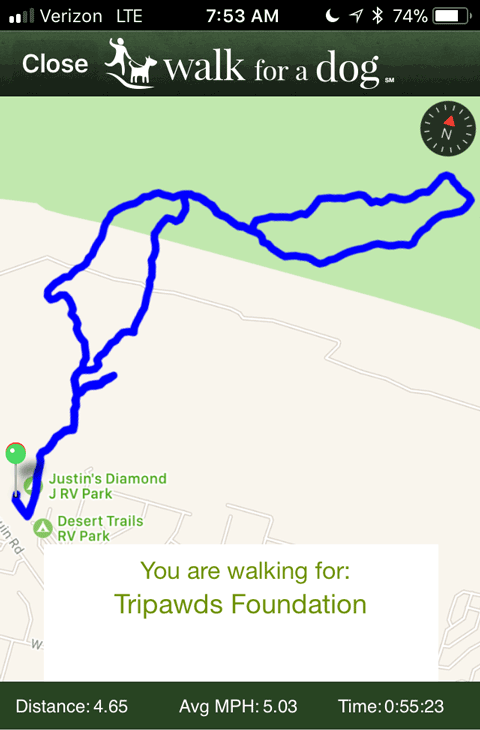 Remember, it's not the number of miles that matters most. The more people walking for Tripawds, the more likely it is that we might earn $1,000. And you are already walking your pup anyway! (Right?) So install the app now and share the challenge with all your friends.
The Walk for a Dog app is also a great way to track your Tripawd's stamina and endurance. Please don't overdo it. Want to walk further? Consider getting a doggie stroller for longer walks.
Happy walking hopping!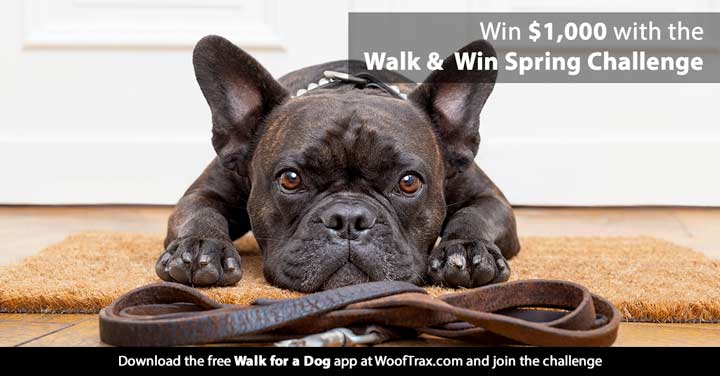 UPDATE: As of the date this post published there are now 8 active walkers walking for the Tripawds Foundation. Thanks everypawdy!
An "active walker" is anyone who uses the Walk For A Dog App at least once a week. So, keep on walking, and keep telling your friends…