Charlie was born December 2, 2008, and earned his wings March 6, 2018.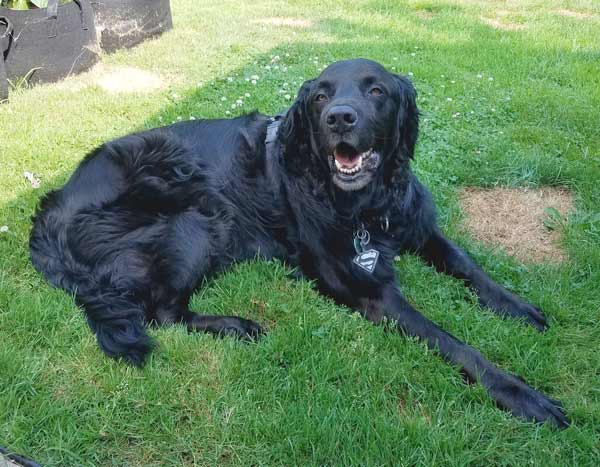 My son Carl and his girlfriend picked him out together. The runt of the litter. At his prime he was almost 100#. Some runt. They stayed together for about 2 years and then broke up. Carl got "custody" of Charlie and brought him home. So he was my son's dog, never leaving his side whenever he was home. He loved the park, and especially water, would not jump off a dock or the back of the boat though, he either had to walk in or you had to push him in. And belly rubs, all the time, he would turn over until you gave him a good scratching. He loved playing with my grandchildren, such a treat for him.
My son left for the army Dec. 2016. For a long time Charlie would look into his room, sometimes laying down to wait for Carl to come home. But him and I bonded and we became best buddies. My wife, my son Rob with his wife and 2 sons, Charlie and myself drove to SC to see Carl graduate from boot camp March 2017. Rented a house, a great time for everyone. Then memorial day 2017 Charlie was diagnosed with osteosarcoma, left front leg. I found Dr. Eva Groesbeck, a holistic vet, and we started him on supplements and a special cancer diet. He did well and in July My wife, 1 grandson Austin and Charlie traveled to see Carl in Texas, he was getting ready to leave for Kuwait. More good times and memories. But in August we had to have his leg amputated.
I spent the next 3 weeks with him 100% of the time. But he recovered and we almost went back to a normal routine, walks were shorter, not as much hard play as we did not want him to hurt his one good leg. Carl came home for a 2 week leave end of December and got to see his best bud again and it was like old times, Charlie staying by him, sleeping with him, playing with him. But when he left it was so sad. When I would leave for work, Charlie knew, he could always tell. He would lay down somewhere quietly, I would usually lay down next to him for 5 or 10 minutes petting him and talking to him, but he wouldn't move. When I came home he was usually in the same spot. When Carl was leaving he did exactly the same thing. I could tell that Carl was having a hard time leaving, he knew it was probably going to be the last time he saw Charlie. Then March 6th, after work I took Charlie for his usual evening walk, he had been coughing a little, maybe once, twice a day but this time he coughed up blood.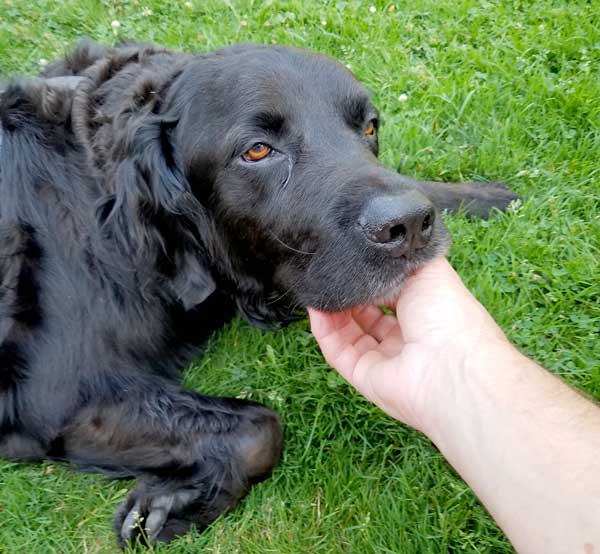 Went to the vet and an x-ray confirmed the cancer had filled his lungs. She didn't know if he would live thru the night so the hard decision was made. They were so compassionate, there was the vet and the tech, myself and my wife. They gave him a sedative and he slowly laid down. I laid on the floor next to him, stroking and kissing him, talking softly. Everyone was softly petting him, 4 pairs of hands. They gave him the final shot and I watched him breathing and then it was over. My worst day in my 65 years. The vet clipped some of his fur for us, we had him cremated and they gave us a paw print in plaster. He is back home now, gone from my life, but never will I forget him. I love you Charlie, till we meet again.
~Bob (aka: charlie1)