It's been an exciting few weeks for the Tripawds Foundation!
Team Tripawds has been busy preparing for, attending, and following up from the WVC 2018 veterinary conference held in Las Vegas, Nevada March 5-9.
Tripawds Kicks off WVC 2018 with NASCAR
Thanks to the fine folks at the Colorado State University Animal Cancer Center, the week started at the Las Vegas Motor Speedway for a close up look behind the scenes to watch Clint Bowyer practice in the #14 car for the Las Vegas 400 NASCAR race on Tri-day, 03/03/18.
An anonymous benefactor has made it possible to raise some serious public awareness for CSU's One Cure initiative to end cancer in pets and people, by sponsoring the #14 car with Stewart-Haas Racing.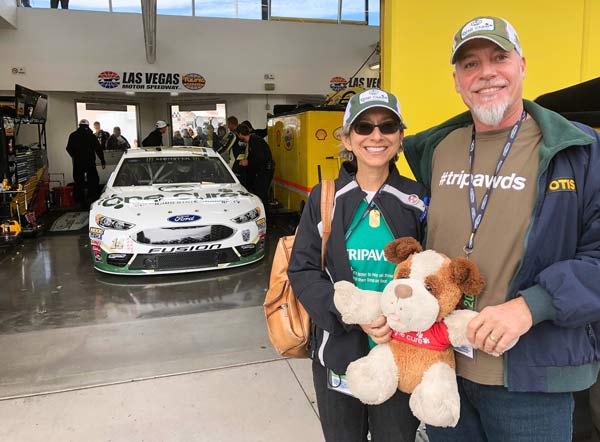 While at the track, Tripawds founders Jim and Rene had the chance to tour the One Cure garage and watch part of the Xfinity series race featuring another Stewart-Haas driver. Piloted by Cole Custer, car #00 is sponsored by Code 3 Associates, another nonprofit animal advocacy group, dedicated to animal welfare training and disaster response for animals.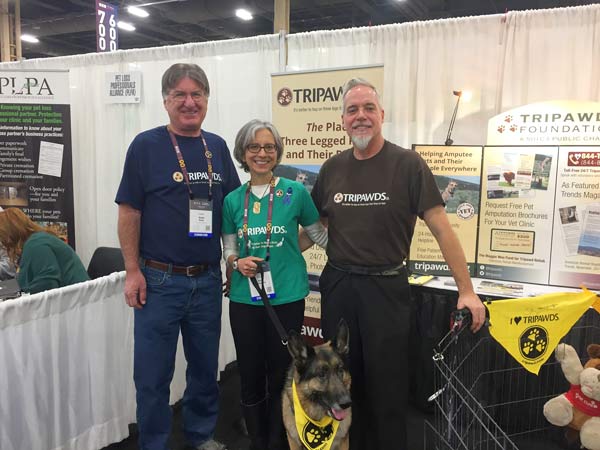 Vets and Techs Love Tripawds!
After their day at the races, Team Tripawds headed to the Mandalay Bay convention center with spokesdog Wyatt Ray to set up the booth for WVC 2018. With the goal of educating veterinarians, vet techs, and clinic staff about the foundation's many free resources and assistance programs, the show was a smashing success.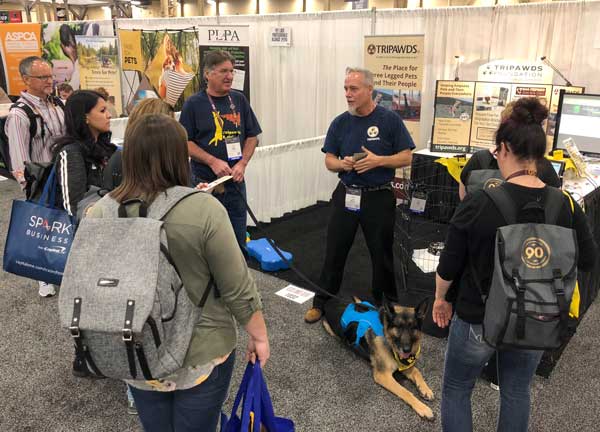 Every attendee who visited the booth was happy to hear about the many support resources available, and free pet amputation brochures they can give concerned pet parents facing amputation for their dogs and cats.
Wyatt Ray did a great job attracting visitors to the booth over the three long days of the conference. He was happy to oblige for all those who needed their dog fix.
Thanks to Wyatt and hard work by the board of directors, more than 150 additional veterinary clinics and animal hospitals will be receiving educational materials for their clients faced with difficult decisions about amputation, recovery and care for three legged dogs and cats.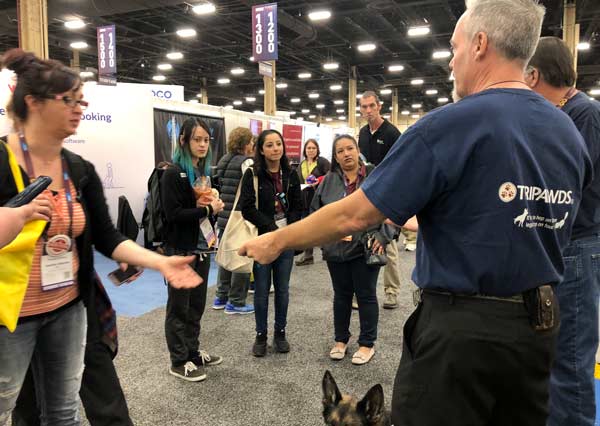 If you have not yet requested free brochures for your vet clinic, add their address to the list now!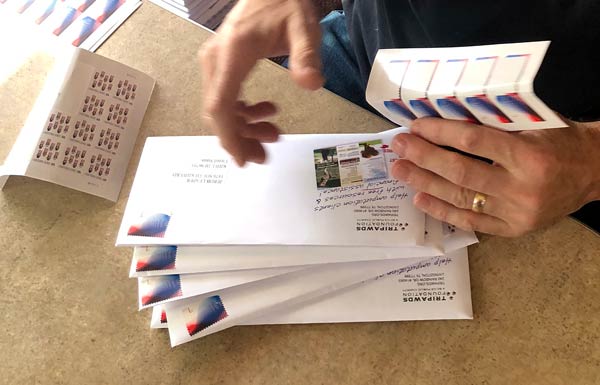 Stay tuned to the Tripawds News blog for more photos, informative articles and video interviews with orthopedic surgeons, rehab specialists and more from the 2018 Western Veterinary Conference!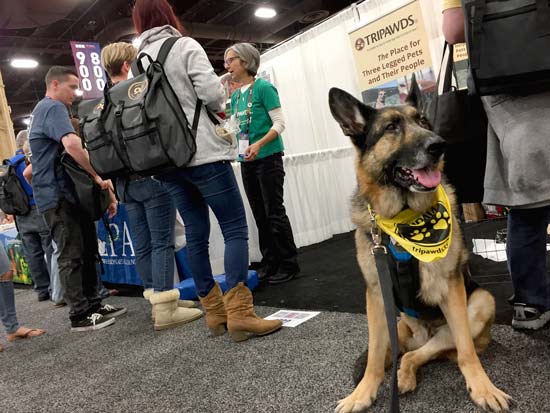 "WVC is the perfect event for raising awareness about Tripawds," says foundation president Jim Nelson. "It is the best place to spread the word about our support and assistance programs, for the people who need them most – clients of the thousands of veterinarians who attend the show."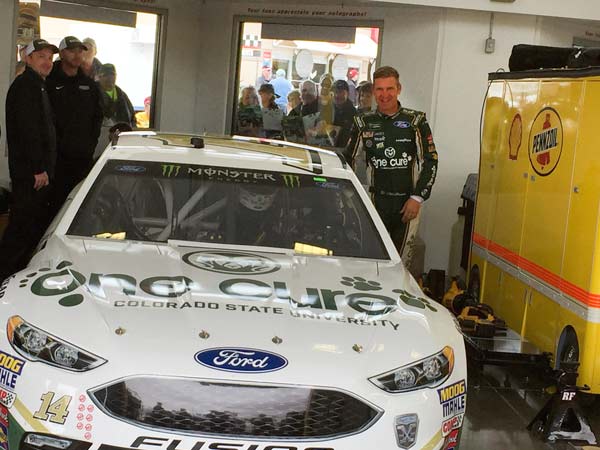 The Tripawds Foundation hopes to attend WVC again in 2019 to reach even more vets and techs. And Wyatt looks forward to getting more butt and belly scratches – as long as he keeps showing attendees how Tripawds Rule!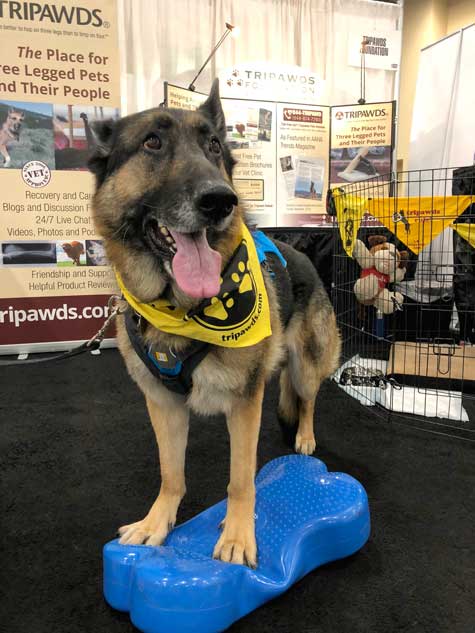 Outreach and awareness programs like WVC and free clinic brochures are only possible with your help. Support Tripawds here to help more amputee pets and their people!