The second purpose of the 2018 Tripawds Summer Fundraising Campaign is to increase the number of charitable contributions. In short: Donations are down, compared to this same time in previous years.

Tripawds Contributions Continue to Decrease
If the 2018 Tripawds infrastructure upgrade isn't enough reason to support the Foundation this summer, consider this: Compared to the same time last year, charitable contributions are down more than thirty four percent!
If fundraising remains flat like this, we will fall short of our annual goal by more than $6,400. Please stay tuned to find out how that is affecting the Tripawds financial assistance programs.
For now, rest assured that will do everything possible to ensure the many free resources and the Tripawds Helpline will always remain online. Outreach efforts to help inform veterinarians about free support for their amputation clients will continue, however, Tripawds has made the tough decision not to attend any major vet conference this year, for financial reasons. Over the past few years, these conferences have been an excellent way to reach concerned pet parents where they need us most–at the vet clinic.
Support Tripawds to Keep Your Community Online!
Why Support Tripawds?
The Tripawds Foundation was formed with one simple purpose: To help amputee pets and their people everywhere. To fulfill this goal, we have created various assistance programs in addition to hosting the many Free Tripawds Resources.  The current decrease in donations, however, is severely impacting how do this. With your help, we can get back on track with our fundraising efforts.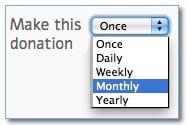 If you have not already done so, please consider making a charitable contribution to help maintain Tripawds programs. If possible, select the recurring donation to give a small amount on a regular basis to show your ongoing support for your community.
Various rewards are available for gifts of different amounts. Choose from two inspirational e-books, or this special edition I ❤️ Tripawds sticker–only available by contributing at the Tripawds Angels level.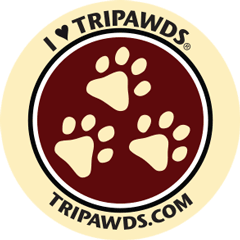 No amount is too small! Every little bit helps us get that much closer to our goal. And every single donor will receive a tribute post on the Tripawds Honor Roll.
If you can give a bit more, or have a company that may be interested in making a charitable contribution to support the cause, please review the various Tripawds Program Sponsorship opportunities.
We sincerely appreciate the support from those of you who have already given. This community could not continue without you. Please share this post using the buttons below to help us spread the word about our urgent need for donations to increase. Read the next Foundation Friday blog post here, to understand exactly what we mean by that.