The Tripawds Foundation ASAP grant #28 goes to Tripawds member misscleo3 to help pay for Miss Cleo's front leg amputation surgery. Read on for her story, and learn more about the Tripawds Amputation Surgery Assistance Program to see if you qualify for pet amputation financial assistance.

This grant is made possible by the charitable contributions of Tripawds fans like you. Thank you for your support!
Front Leg Amputation for Miss Cleo
Our journey began on October 14th, 2019. I took Miss Cleo to the vet because of a chronic limp. When Cleo was just a pup she injured her left shoulder while running. On and off over the years she has had a recurring limp. Talked to the vet about it more than once. She would not favor the leg while at the vet and he would send her home.
Finally I begged for an X-ray and the doctor agreed. I was devastated by the news, osteosarcoma in her left shoulder. I was sent to a specialist, who did a biopsy. I was given 3 choices, radiation, amputation and chemo, or keep her comfortable and let the cancer take over.
Radiation is around $8,000.00 – $9,000.00 dollars, so this was out of my reach. There was no way I was going to just let the cancer take her without giving her a chance, so I opted for the amputation and chemo.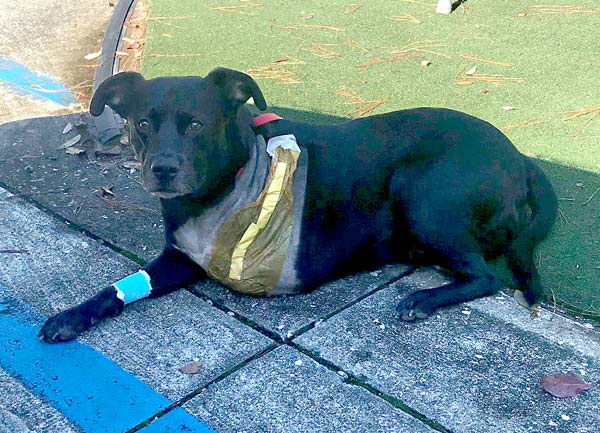 Miss Cleo is full of life and gives so much love. I can't even begin to tell you how precious she is.
So, yesterday on Halloween she had her amputation and is doing amazingly well! She's already walking and running and so happy. The vet said I need to restrict her activity, mostly bed rest for 2 weeks. He doesn't know my Cleo! She does not want to lay around, she wants to see everything she missed while she was gone.
Miss Cleo has had an awesome life so far and she is just as happy as she can be with her 3 legs. I was very emotional during the diagnosis process and even more so when I came to realize that my baby was going to be a Tripawd. So many doubts and fears, but I'm learning to think like a dog.
Miss Cleo doesn't even seem to miss her leg, she's happy to be free from a painful and useless limb.  I look forward to many more years with her. I am so grateful for the ASAP Grant that you offer. So far the cost is $2873.34. The chemo will be around $1000.00 more. If given the grant it will help so much.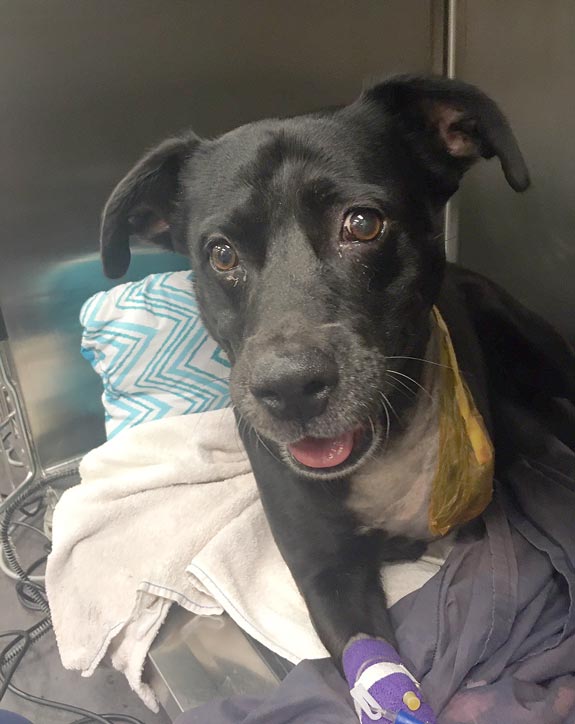 To those out there trying to garner all the information you can, don't be scared of amputation, your dog or cat isn't and will adapt very well.
I am so blessed to have my baby back home and doing great.
I also purchased the Web Master Plus harness from the Tripawds Gear shop to give her extra support and to help her in and out of the car and up and down steps.
Life with a Tripawd is going to be different, but so rewarding to just see the love in her eyes. I can't imagine life without her.
~ Tammy & Miss Cleo (aka: misscleo3)