I'm donating in memory of Paddington, the most handsome, loyal, loving, and brave Tripawd Irish Setter there ever was.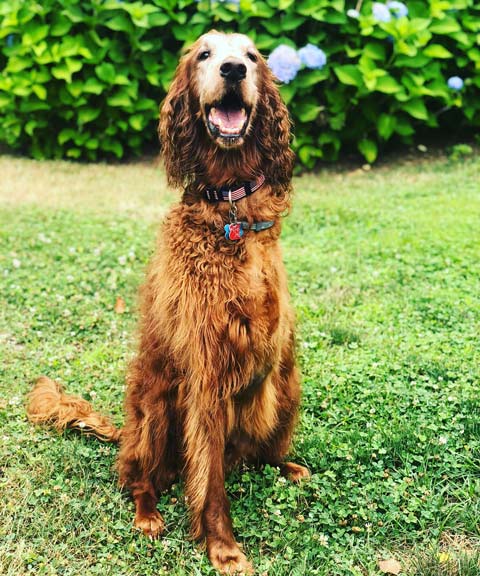 He crossed the Rainbow Bridge this fall, just short of 12 years, when his cancer suddenly started spreading aggressively to his eye, his skin and finally his spine. I'd like to thank this Tripawds community for all the support – we wouldn't have had the amazing gift of 18 months together post amputation if it weren't for what we learned and leaned on along the way.
That included a free rehab visit for Paddington at a time we needed the financial support most, which led us to his most favorite activity: multiple swims in the pool per week.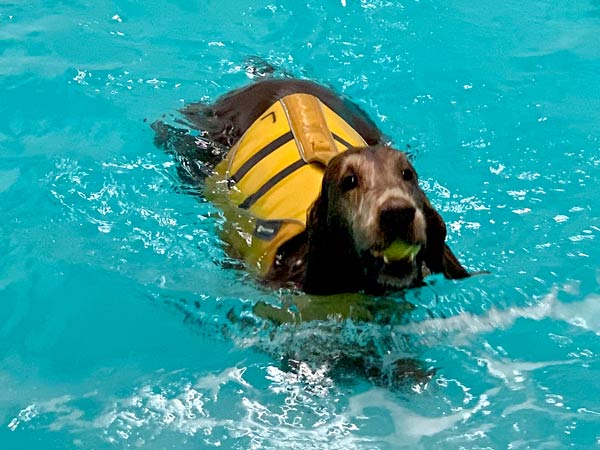 Thank you so much for everything. I am so happy to donate to keep this resource going and help others along the way.
~Katie