All our pets are individuals and have a unique story to tell of their journey to becoming a Tripawd (or even not becoming one) and their path as a Tripawd. Pofi's has the distinction of being for a less common reason – a Nerve Sheath Tumor (a malignant soft tissue sarcoma) which was hidden in the brachial plexus (deep in the "armpit" of his left front leg). Because it was hidden, invisible, not viewable on x-rays, it took, to my lasting grief, far too long to discover, so that when we did finally know what the problem was and raced into surgery to remove the limb and a rib it had become wrapped around, the advanced tumor was already dangerously close to his spine.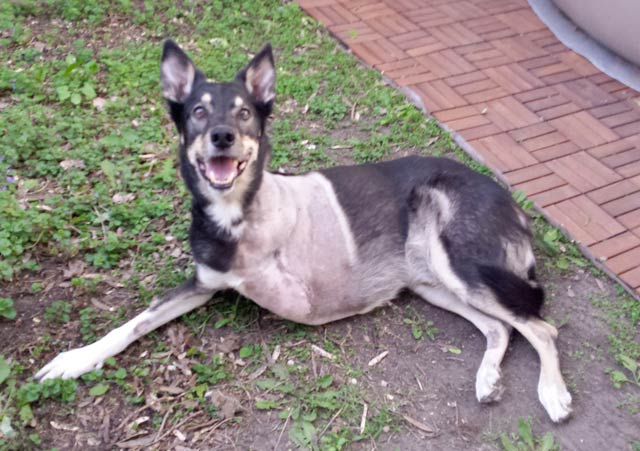 Despite this or perhaps because he had stoically endured that situation for so long, he truly bounced back from surgery and bounded into his "bonus round" of being without that pain. As someone here said, he would not be denied summer and soaked up every last second of it. Those nearly six months were so precious and I thank this community again for keeping me sane and focused on him and his well being instead of my terror of saying good bye to my perfect for me boy.
Life without Pofi is "less," but only because life with him was so very much "more." His zeal, his gusto, his engagement with life was simply spectacular. Thank you for being ours, sweet boy.
~ Lisa (aka: hester)