This heartwarming tribute to Warrior Puppy Simba accompanied an anonymous contribution from a long-time Tripawds friend and supporter…
While Simba's earth time was way too short, the joy, the laugh, the smiles, the fun he brought to Michelle, to his hooman niece and nephew…truly eternal.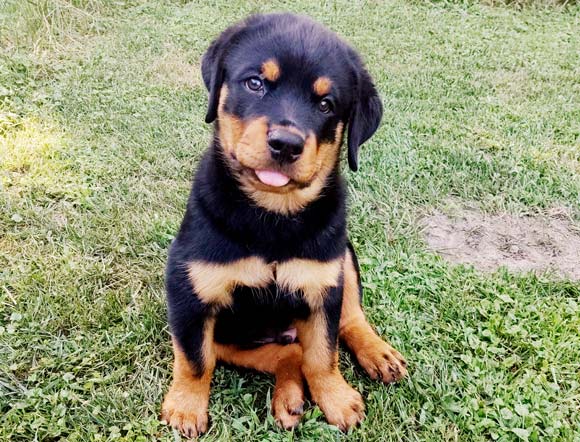 Even though Simba was diagnosed with a devastating heart issue at eight weeks, Michelle was determined to give him the best life possible for however long he was here. And yes, his heart did eventually become too enlarged at eight months for his little puppy body to hold in any longer. I guess Simba had so much love in his heart, he needed to trade in his earthly body so he could take on the ever expanding Wings of an Angel where his loving heart could have no limits. 💖
We celebrate this Warrior Puppy and thank him for bringing us all so much joy…but especially for bringing Michelle joy and laughter when she needed it most. Yes, Simba's visit was short, but long enough to impact us all furever.
And just so you'll know Michelle, Sassy and Bosch were at the head of the line to greet Simba when he ran free to The Rainbow Bridge! Well, "first" in line right behind Jerry. Jerry greeted him with the first ever WARRIOR PUPPY PURPLE HEART. 💜