Hey Tripawds friends, get ready to shop with Team W.A.G.'s Pampered Chef Party for Tripawds Foundation!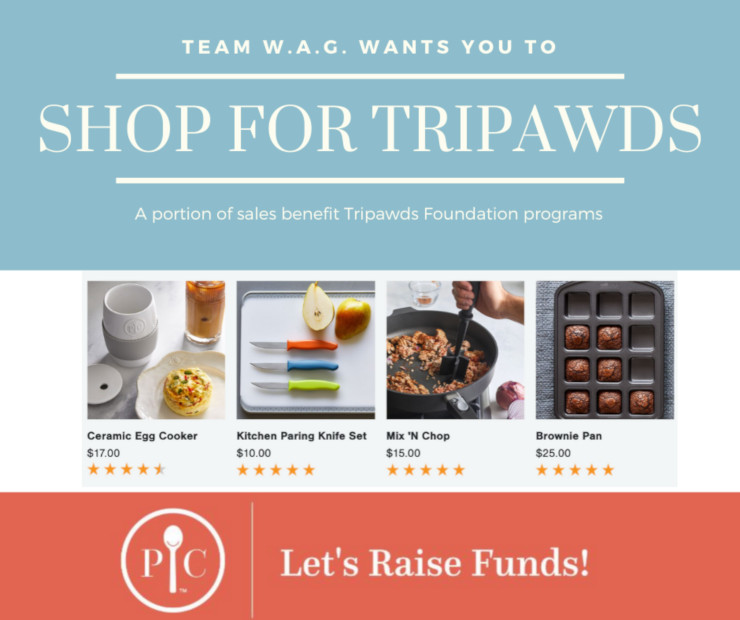 This Party Helps Tripawds Everywhere. Here's How to Join the Fun!
It's so easy to contribute to Tripawds Foundation programs with this fundraiser.
Shop at Pampered Chef from now through March 15 and Tripawds Foundation benefits from a portion of all sales! What could be easier?
The "official" start day is March 1 but you can start shopping now!
From can openers to cookware, blenders to barbecue tools, you'll find high quality kitchen gear for all budgets and needs. Pampered Chef tools make great gifts too!
Who is Team W.A.G.?
Team W.A.G. stands for: Wrigley, Amy and Gracie. Amy is Team W.A.G.'s captain of all things wonderful. She and her beloved dog Gracie, along with Angel Wrigley, are longtime supporters and Tripawds Fans. Amy and her mom Sandy wanted to do something to help raise money for Tripawds Foundation, so they are hosting this party!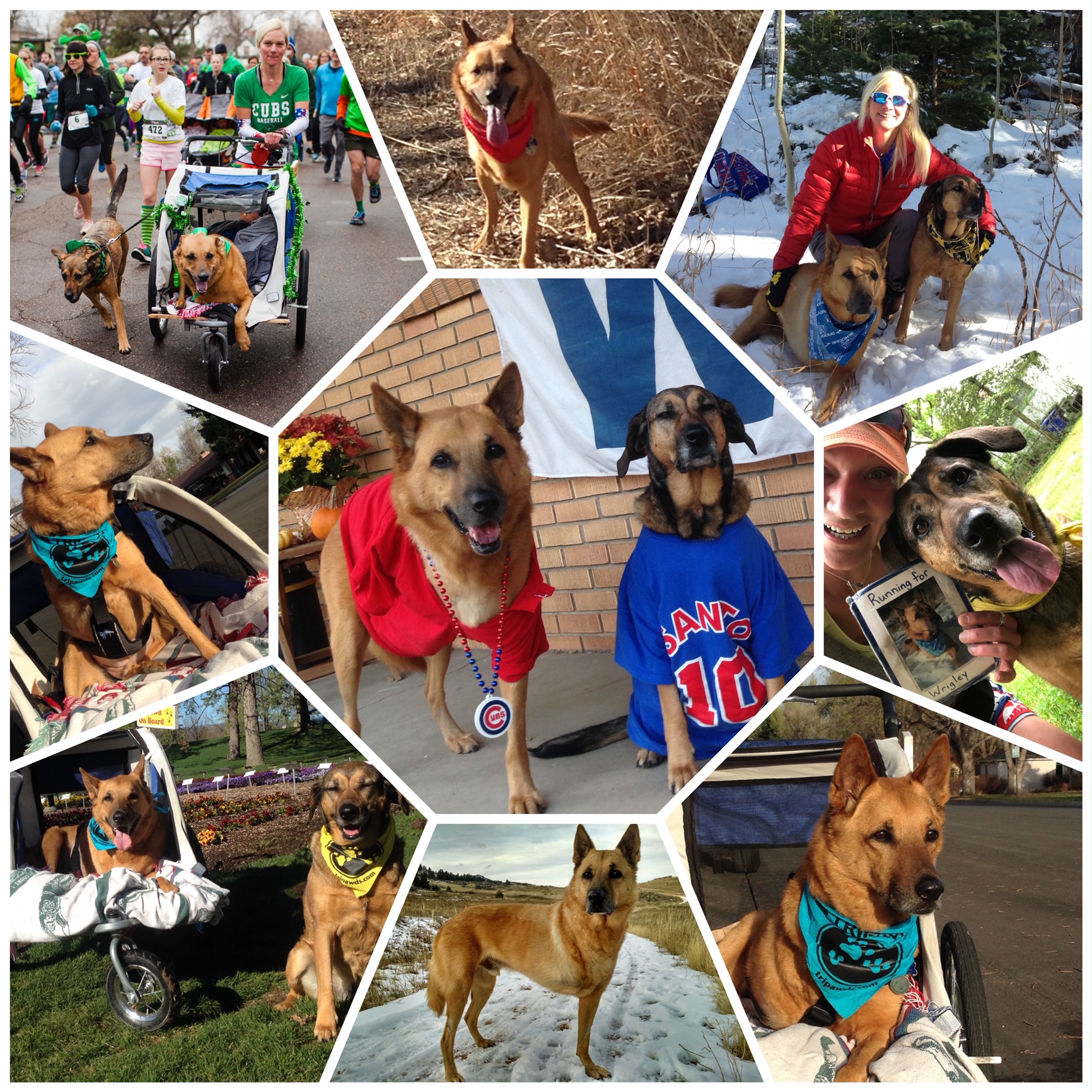 If you've been around here a while, you may recall Amy's heartfelt essay about Wrigley. She wrote an unforgettable Tripawd Tuesday feature, Running for Wrigley:
Who do we run for? Wrigley Hohokam, our fearless Tripawd who runs alongside us in spirit, whispering to us in the breeze, and filling our hearts with love and determination every day.
If you haven't read it, grab a box of tissues, sit back and get ready to fall in love with handsome Wrigley. We promise you will LOVE Amy's beautiful story about how he taught her to make the most of every single day, even after a cancer diagnosis.
And when you're done reading it and your eyes are dry again, we hope you will head over to the Pampered Chef Tripawds Fundraiser to start shopping to help three-legged heroes everywhere!
This fundraiser party helps Tripawds but it doesn't last forever. Remember, it's from today through March 15, so tell your friends and get shopping right away. See you at the Team WAG party!