Billy is doing FANTASTIC. Super smile and energy level. A soon to be 11 year old pup. On December 28th we celebrated the 1st anniversary of his amputation. He, his sister Bella and brother Brighton enjoyed a puppy cake and our extended family was at our house to celebrate.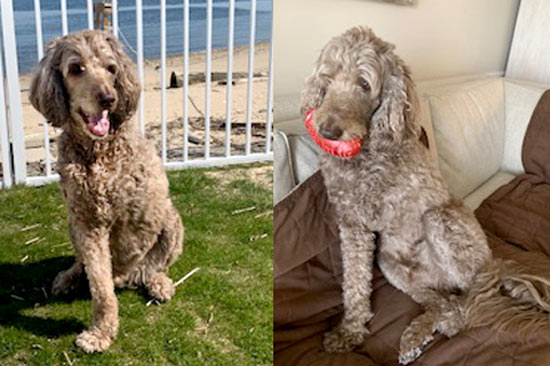 We can never underestimate our canine family members. Billy's mom and dad realized a life long dream downsizing and relocating to a beach community. Best part is Billy is here with us. The house is elevated due to flood zone. Billy adjusted well to steps, getting exercise on them as well as walking on the beach. He is exploring new sites and sounds as well as meeting neighbors, watching boats and barking at ducks. He continues to be the leader to his canine siblings.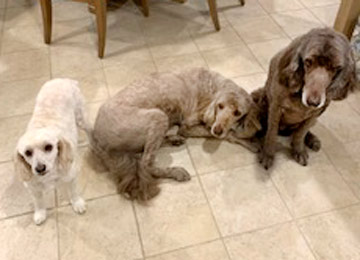 Billy has been a great comfort to us during this time of COVID 19. He is loving having the entire family here. His oldest human sister moved back from NYC prior to the executive order shutting down the city. His two human brothers are completing the college year from home. Every night he takes his familiar spot in the corner of our sectional couch to watch a movie with us. I think he is wondering, how come there is no baseball on TV Dad?
We enjoy him every day and are grateful to his doctors and team for their support and care!