This donation is in honor of our friend's cat, Greg Tollefsen.
Greg had a lot of nicknames, but our personal favorite was "Noodles." A name that will go down in history.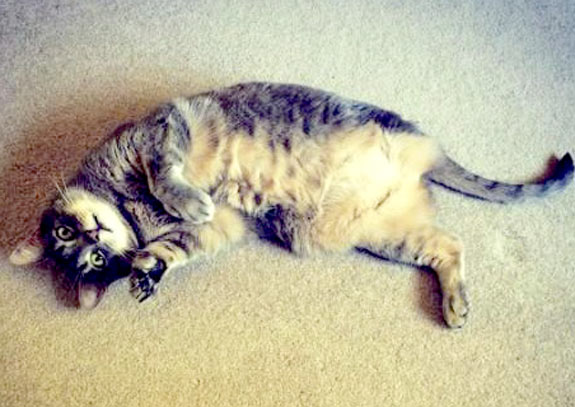 He was a regal and ridiculous cat who was beloved by all, but most importantly by his family, Chel, Nate, and Moose the dog. Of the three of them, Moose was definitely number one in Greg's book. When he was sleeping, he would cuddle up and groom his ears.
Greg passed away today so we wanted to send this donation to help another tripod friend get the love and support they need to have a happy life.
Best,
Celia and Caitlin