From the Tripawd Twins: I'm such a fan via Instagram and look forward to being more involved! Here's our story…
Meet the Tripawd Twins
I'm proud to say that we have not one, but two Tripawd family members!!! As you might know from our thetripawdtwins Instagram 🙂 We rescued Ralph, who is a beautiful 4 year old (maybe?!) golden a year and a half ago, from Yankee Golden Retriever Rescue. He was rescued from Turkey where he was found as a stray with a totally unusable back right leg that required amputation. They suspect from being hit by a car, but we'll never know for sure. A non-profit in Turkey coordinated his amputation there and then once he was a Tripawd they worked to find him a forever home and lucky for us he found his way here!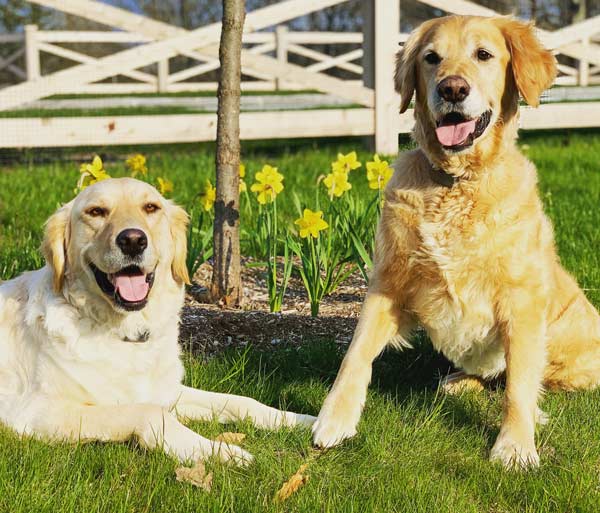 We had the absolute best year with Ralph. He is so sweet, goofy, happy and lovable! And he amazes everyone with how you don't even realize he's missing a leg. He does everything with gusto and while he flops over a bit more than he probably used to, he couldn't pop back up quicker and keeps on going.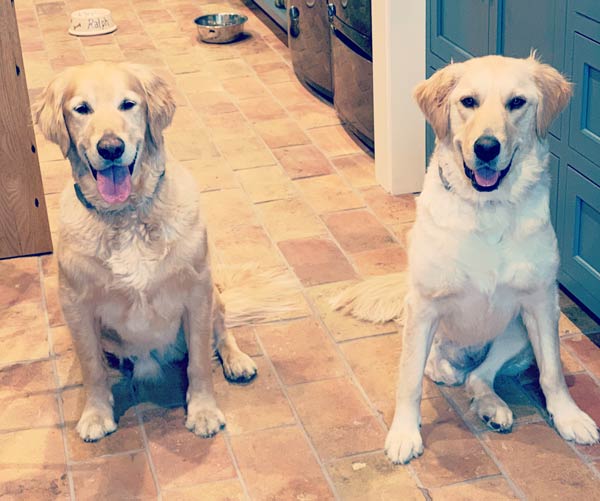 This past winter, we started getting the sense that he would really enjoy having a sibling to play with and right at that exact moment we found Daisy who needed a home! We rescued her in February from A New Chance Animal Rescue and it was love at first sight for these two Tripawds. She is a 2 year old great pyrenees/golden mix and was born on a farm to live a life as a working dog. Unfortunately she got a really terrible infection in her back right leg that wouldn't go away with antibiotics and ultimately required amputation. This led to her being put up for adoption and ultimately to her finding her forever job as Ralph's Tripawd twin!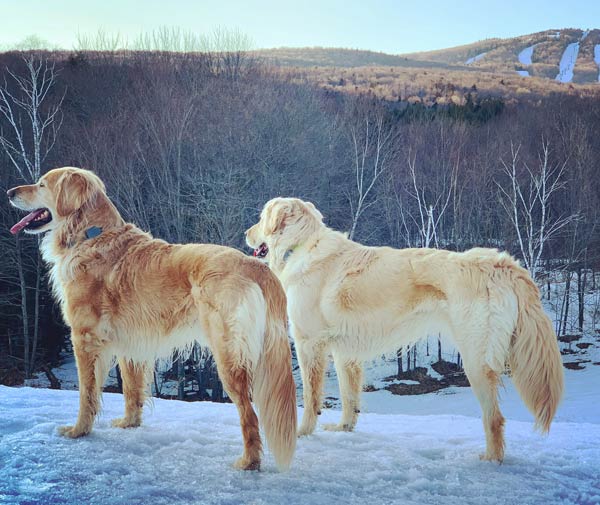 Daisy is exactly like Ralph in so many ways. She is as sweet and goofy as can be and does zoomies on three legs as good as anyone! Her only struggle is stairs which are still a bit of a challenge, but she conquers them proudly every night. We took Ralph to a physical therapist to strengthen his core and back left leg and plan to do the same with Daisy soon to help with this. But they both are really so happy and thankfully at this point post amputation are rather unaffected by it. They're snuggly, adventurous, bouncy, lovable and just ever so slightly off balance and we love them for it 🙂
Thanks for all you do.
~Jen and the Tripawd Twins