We wanted to make a monthly donation in honor of our friend and Tripawd advocate, Mary at Miniature Schnauzers and Friends (msfr.org). Mary and her husband Charlie have run a rescue out of Redondo Beach, CA for decades, where they specialize in rescuing miniature schnauzers from local Los Angeles area shelters.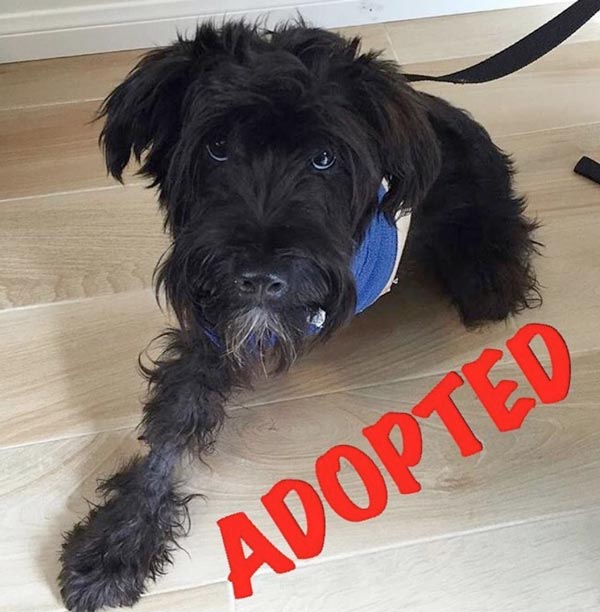 Mary pulled our Tripawd Nelson from an LA area shelter after he had been hit by a car at around 6 months old. Mary fostered Nelson (and another schnauzer who had also been hit by a car at the same time) while he went through laser and acupuncture treatments in an effort to bring feeling back to his front left paw. Unfortunately the treatments didn't take and his leg was amputated. Mary nursed him through his recovery.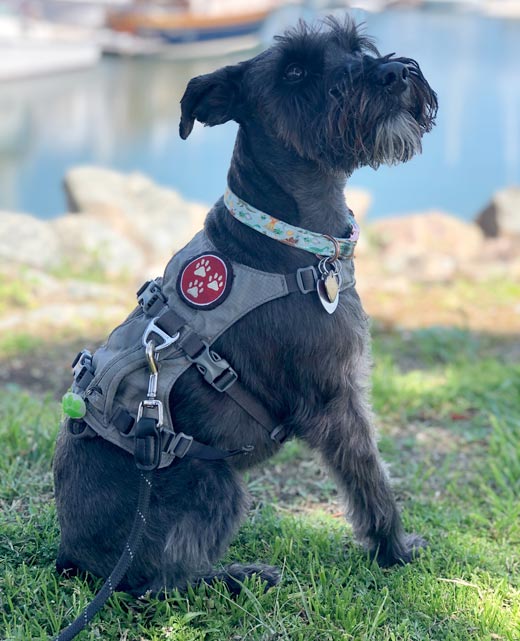 We wanted to thank Mary and Miniature Schnauzers and Friends for their years of tireless rescue work, and especially for her hard work with Nelson, allowing us to adopt him and have him become an integral part of our family!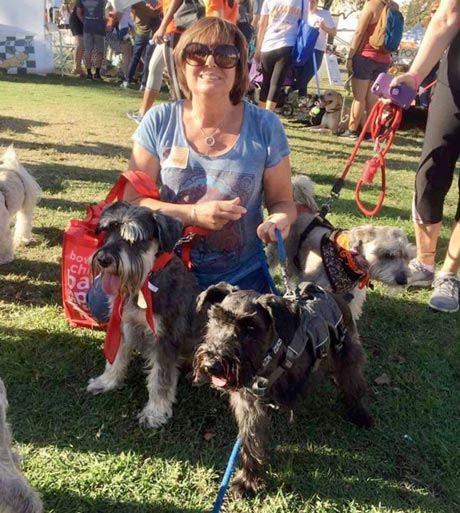 Mary also let us know all about Tripawds.com, which has helped us tremendously with Nelson and our other rescue, Schooner, who is fighting adenocarcinoma.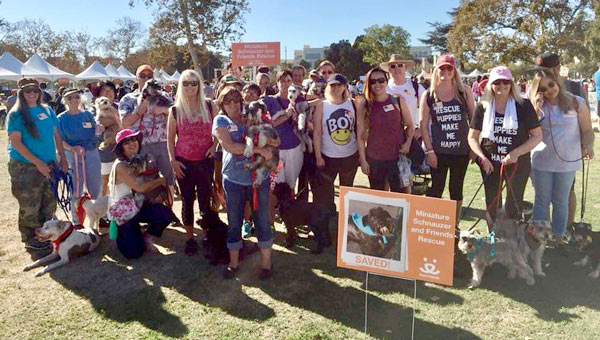 Without Mary, we aren't sure Nelson would have made it out of the shelter.
For Nelson and for all the other pups she has rescued, we are forever grateful!
~ Kat and Nelson (aka: schoonerandnelson)