Thanks to the talented Rogan the painting dog, the big Tripawds Dog Art Auction made TV news yesterday! Check out the Calgary, Canada Tripawds news story below this photo.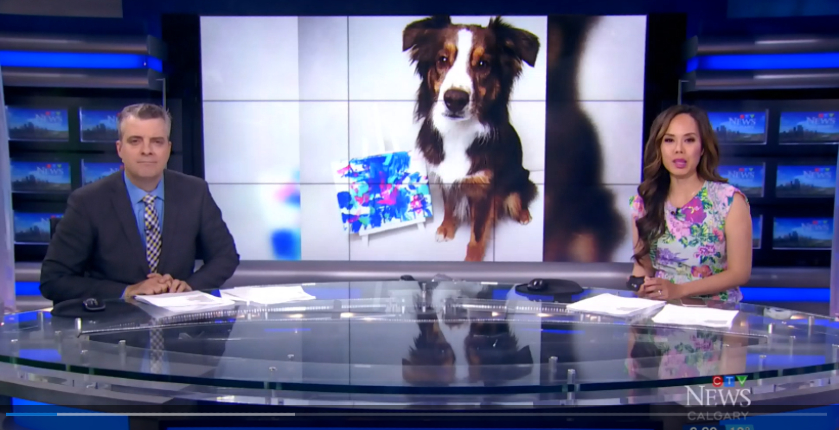 Reporter Austin Lee put together one of the best stories about our community, ever. We think you'll agree. Prepare to smile and applaud the talented duo of Rogan and mom Megan:
Canada, Tripawds and Painting Dogs Unite to Help Amputee Pets with Cancer!
Place your bids on beautiful paintings by dogs like Rogan and his pals from around the world. Every dollar goes to a great cause, the Kaiserin Pet Cancer Care Package!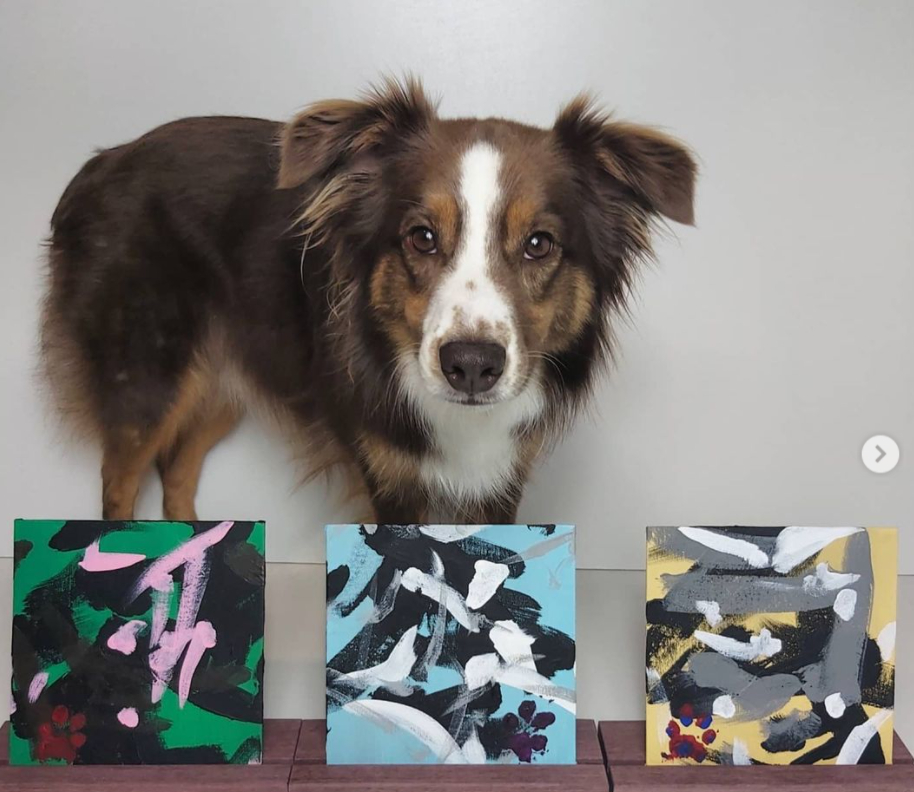 Each month two lucky Tripawds receive a bundle of goodies that help make their cancer journey easier. We can't do it without the generosity of members like you. Here's a little more about the auction:
The Tripawds Painting Dogs Art Auction Fundraiser is LIVE:
When:  NOW through 11:59 pm June 13, 2021
What: Sixteen original paintings are on auction, created by talented dogs who paint.
Who: Painting dogs from around the world, including the UK, Australia, Canada, and the U.S.
How to Bid on the Paintings
Hop on over to this blog post to learn how to bid on each of these incredible paintings by dogs. You'll find it's super easy, and a ton of fun.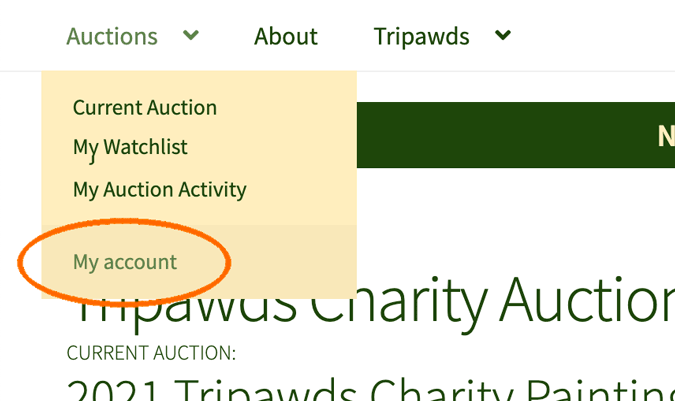 Plus how can you go wrong? You get a beautiful one-of-a-kind painting by a talented dog and a pawsible tax deduction too. It's for a great cause so it's a win-win for everypawdy, but especially the Tripawds like Lance who receive Kaiserin Pet Cancer Care Packages each month.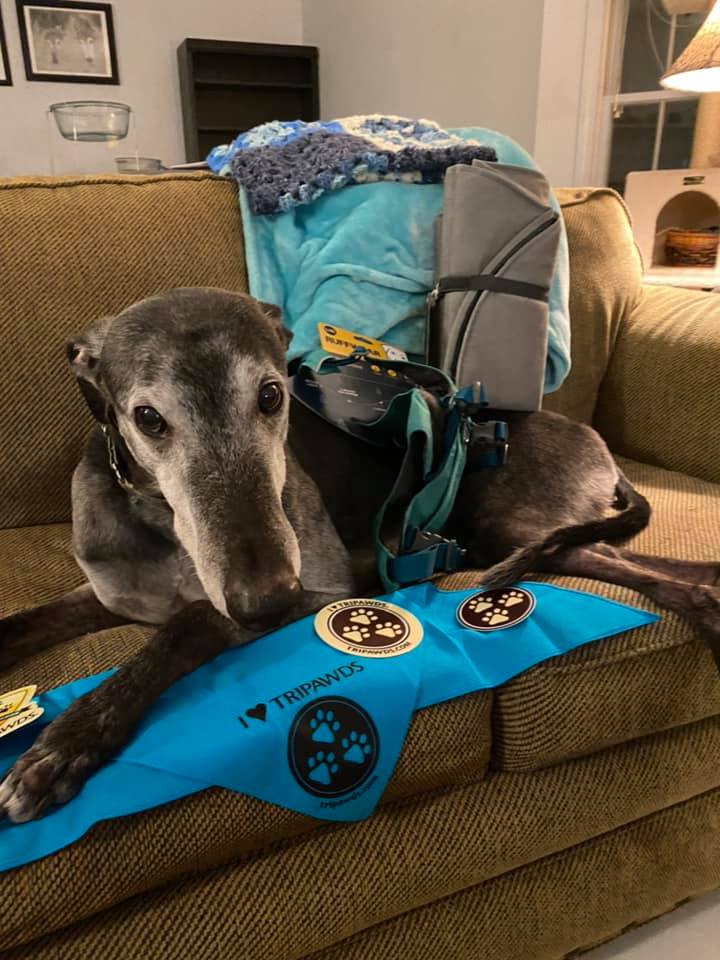 Winners of the Tripawds Dog Art Auction will be announced after the auction ends at midnight on June 13. Contribution amounts over the market value of each painting may be tax deductible because Tripawds Foundation is a public 501c3 charity (confirm with your tax preparer).
Bid today, bid generously, and help Tripawds everywhere!
Thank you!