A big 3-paws up to Amanda for her generous donation! When her pup Oly lost a leg to a car accident, she turned to the Tripawds community for help. This story has such a hoppy ending, we know you'll love it! Thank you Amanda and Oly!
Oly Lost a Leg but not his Spunk and Sparkle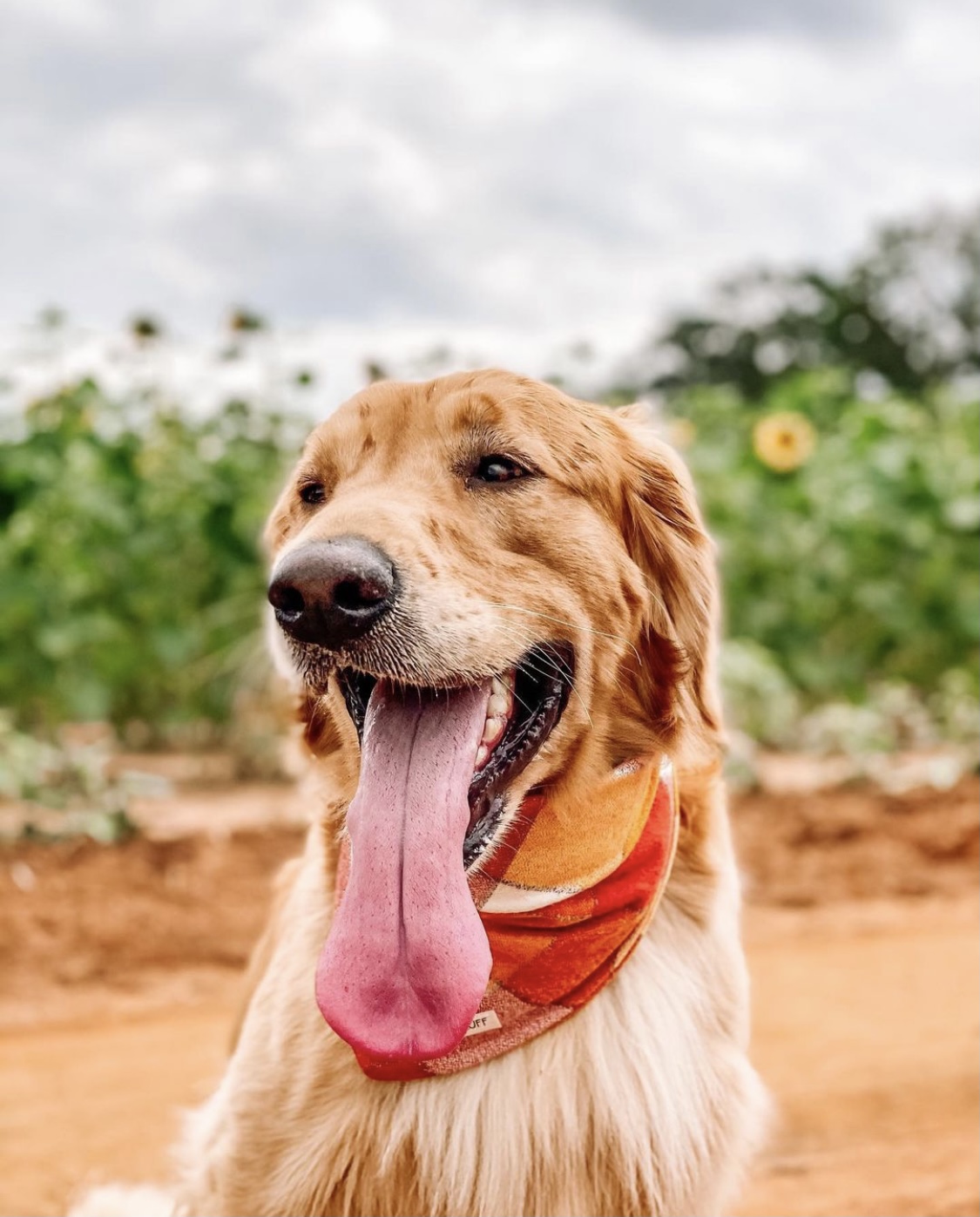 This is our boy Oly! He's been a Tripawd pup for the past year and half now. When we were navigating the process of surgery and post surgery life, the Tripawd community really provided us with all of the reassurance and information needed to move forward with confidence!
Oly was involved in an unfortunate car accident that resulted in the amputation of his back leg. Heartbroken, devastated and angry I felt so lost in what to do next. There were a lot of questions I had during and after the surgery, this community was always my go to for tips, tricks and words of encouragement. Throughout the entire ordeal he remained incredibly upbeat, positive, and happy-go-lucky! Even after surgery, he was back up and moving in no time. Now, we have a 3 year old golden Tripawd who brings such positivity and inspiration to everyone he meets!
He was a huge reason for the start of my pet apparel business, Ruff N' Fluff. His resilience and upbeat persona provide daily inspiration to keep moving forward. A constant reminder that no matter what happens in life, despite all obstacles, it's all about your mindset and making the choice to stay pawsitive and keep moving forward!
– The Ruff N' Fluff Family

Help Tripawds to Honor Your Angels & Heroes Here