Free pet rehab program grant #108 from the Maggie Moo Fund for Tripawd Rehab went to Tripawds community member brigittemc21. Free canine rehab therapy helps Baxter enjoy a happy healthy life on three legs. Read his story, and learn how you can get a free veterinary rehab evaluation for your dog or cat.


Yes! Tri-kitties qualify for free feline rehab too. See all Tripawds who have received free rehab sessions thanks to your support.
Canine Rehab for Baxter
Our dog Baxter is an 11 year old bullweiler. Just before his birthday he developed a transient limp and we were told he likely had arthritis due to his age and size. After starting him on anti-inflammitories we were unconvinced this was the case since his symptoms didn't improve as we expected. Repeat assessment and X-rays confirmed he had a pathological feature and an osteolytic lesion, which was later confirmed to be osteosarcoma of his left ulna. After a couple months of painful deliberation we found the Tripawds website and it was decided we would proceed with amputation and chemo since there were so many stories of success.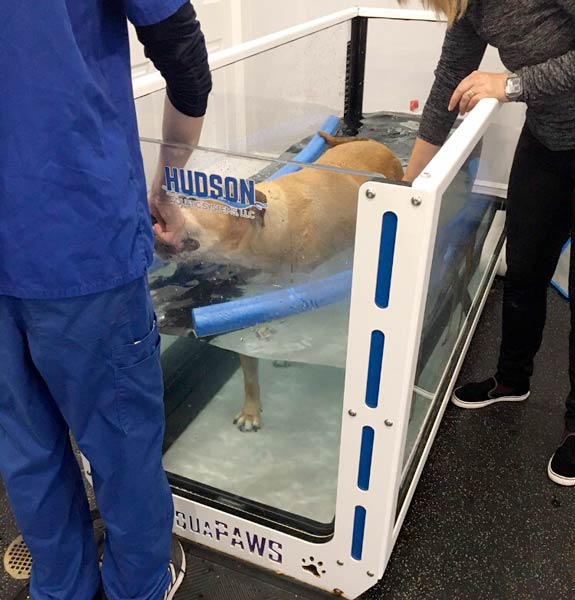 After amputation we began looking for a rehab specialist since we felt it was important to help prevent any injuries or pain he may experience while adjusting to life on 3 legs. We found Mobility Matters online and they were able to accommodate us quickly once a referral was obtained. At the facility Baxter quickly hopped on the underwater treadmill and enjoyed the therapeutic massage and acupuncture.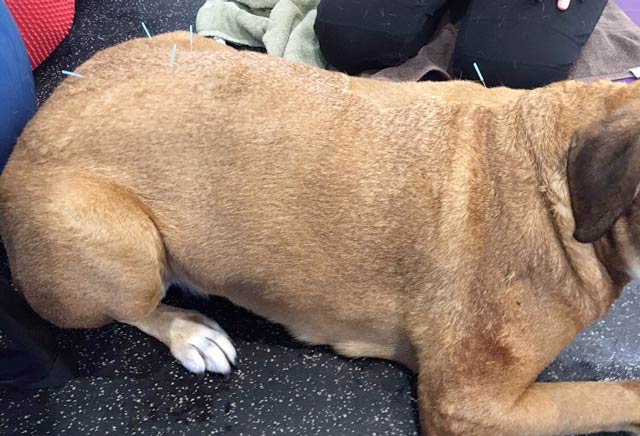 He is having difficulty fully extending his rear legs so we have been giving sit to stand exercises to do at home. This is where we support his front end weight with a harness while he uses his rear to lift himself up. We are to do this 3 times a day in the hopes of taking pressure off his front and strengthening his rear. We are also to do cookie roll exercises where we have Baxter sit as we bring a cookie to his side, causing him to stretch his neck muscles.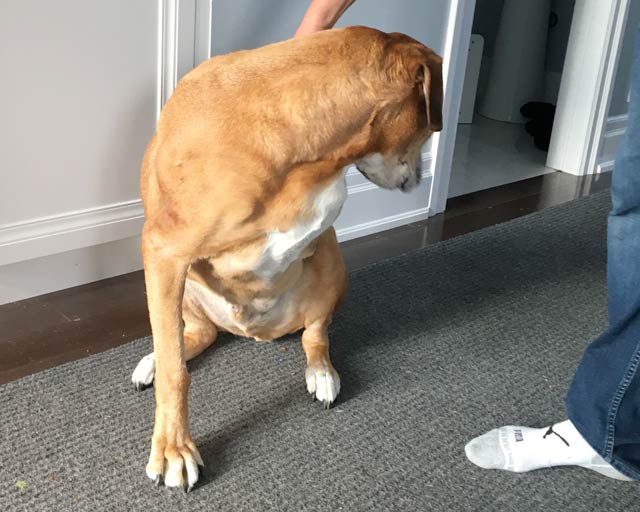 Baxter will be attending rehab weekly to use the underwater treadmill and we have been in contact with a facility that specializes in dog swim as they have highly recommended he build his strength through swim.
Before surgery we were told dogs don't need rehab the way people do, this experience had taught us that it is in fact beneficial even if a dog appears to be doing well post amputation. With proper rehab we will hopefully help to prevent injury and increase Baxter's quality of life.
~ Brigitte & Baxter (aka: brigittemc21)
At Home Front Limb Tripawd Rehab Program