Get set, everypawdy! The Tour de Tripawds 2021 team shirts are ready! Race registration hasn't started yet. But we need YOU on board now, so we can reach our 2021 Tripawds Foundation Community Fund goal. Let's do this!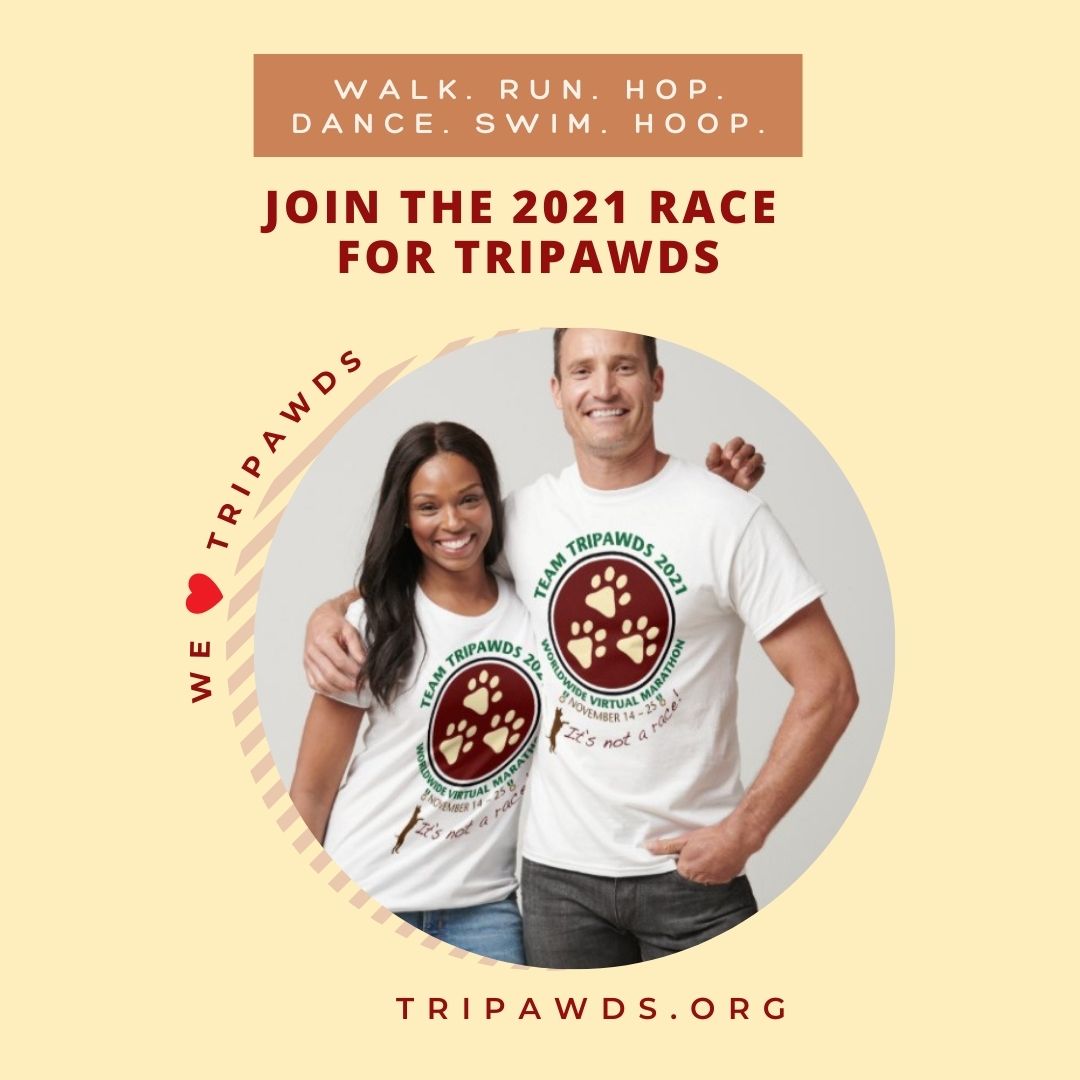 These shirts are so you can join the team for our annual Racery virtual race fundraiser. Registration will be open soon for this November fundraiser. We are telling you about it now so you can get your shirt before the race kick-off.
Strut your stuff for the world's biggest community for amputee pets and their people, and look good doing it!
Hop, Skip, Walk, Run and Race for Tripawds Everywhere
Wait: it's not a race! Everyone is welcome to join Team Tripawds! Even if you think "I'm not a runner," know this: you don't need to be a runner for this event! Everyone who shakes their booty can join Team Tripawds. Just get physical in one of the many ways that qualify, and you can rack up 26.2 miles to complete the course.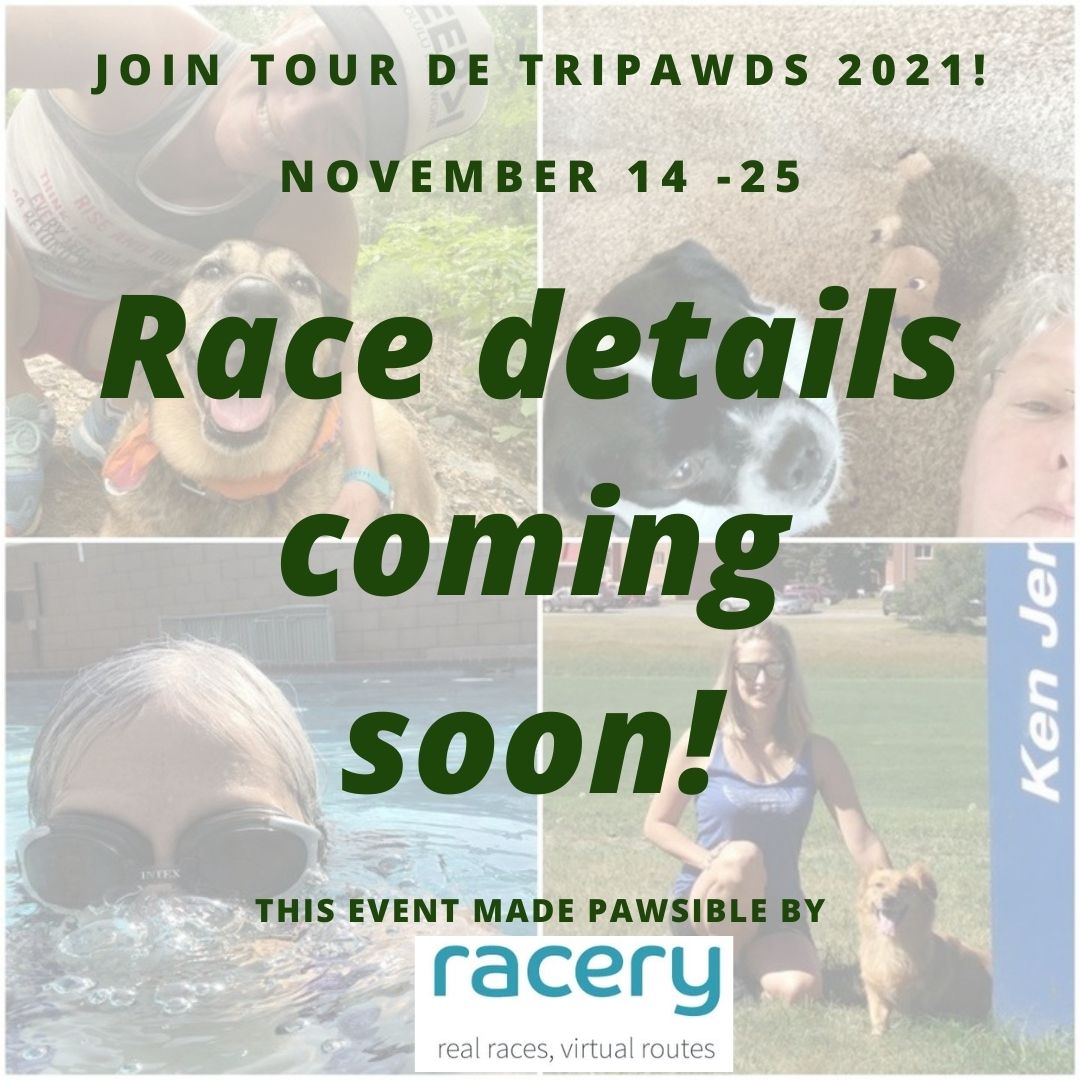 SAVE THE DATE! REGISTRATION STARTS SOON!
The 2021 Tour de Tripawds Virtual Race happens
Sunday, November 14 — Thursday. November 25
For now, be sure to order your Team Tripawds t-shirt. We are counting on you to show it off, and help us get the word out about this upcoming event and how Tripawds Foundation helps our 3-legged heroes.
The more you share with family, friends, and followers, the more money we can raise together.
Show Your Team Tripawds Pride
Tour de Tripawds Team Shirts are designed for the "Sport-Tek Competitor T-Shirt" sweat-wicking fabric. But you can also order a plain cotton t-shirt. Or, transfer the design to products like hats, totes, and even car flags!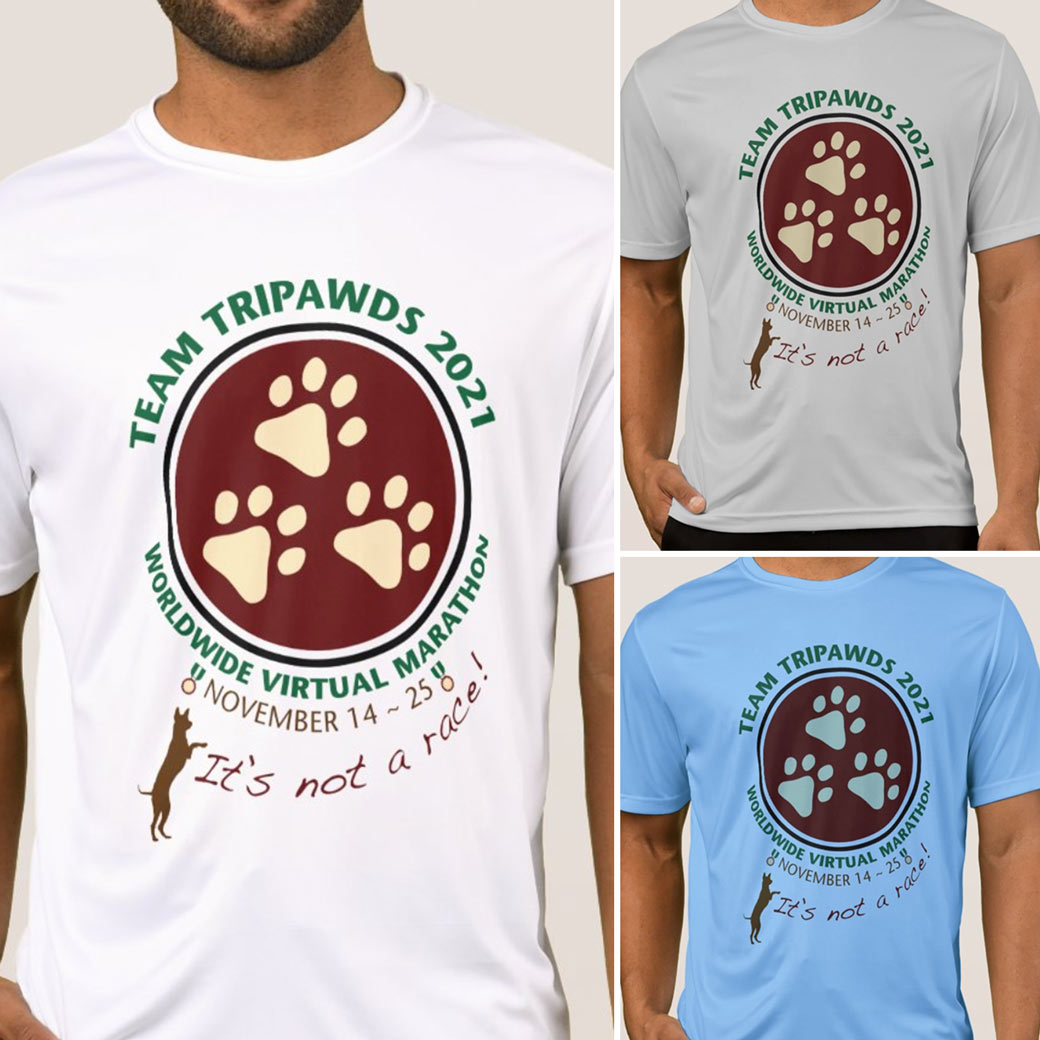 These shirts and the 2021 Tour de Tripawds helps build awareness of our community.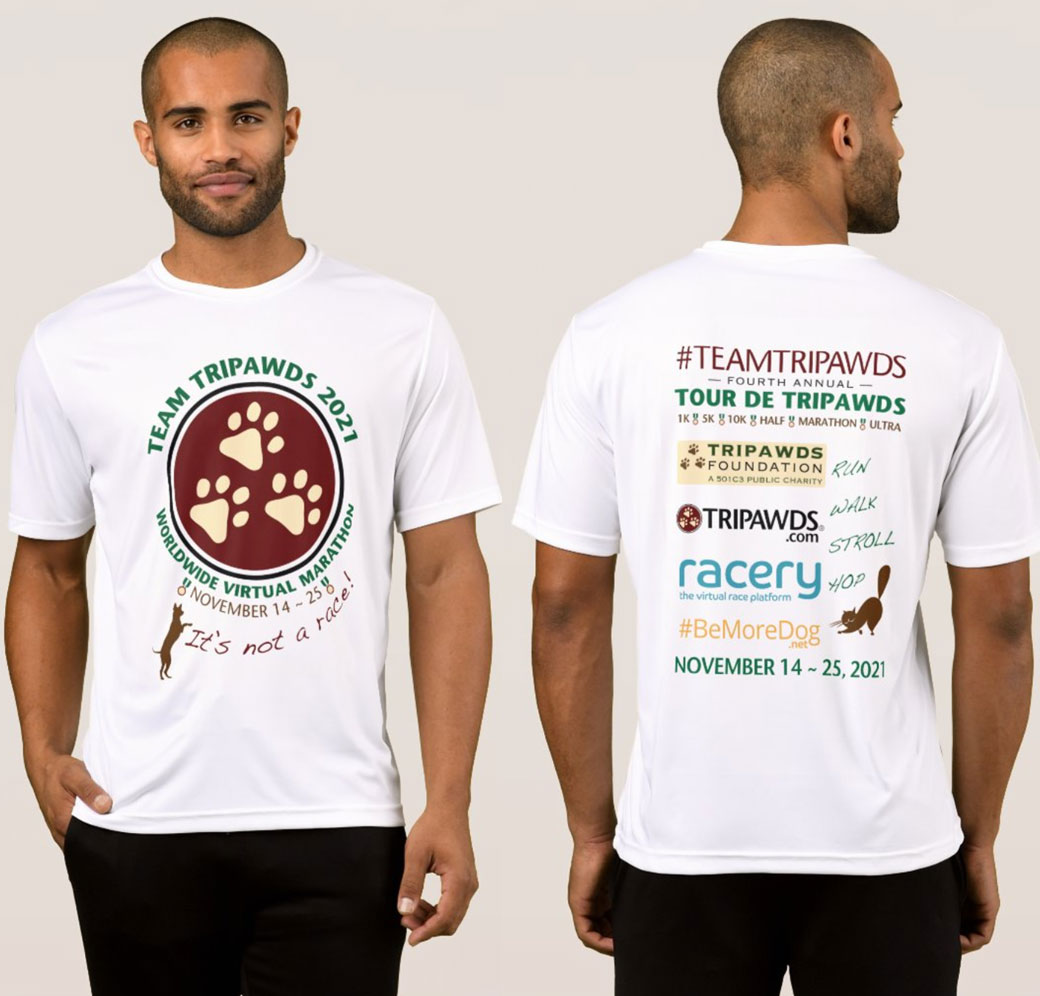 The resources we provide, like the Tripawds Amputation Surgery Assistance Program can only happen with your help.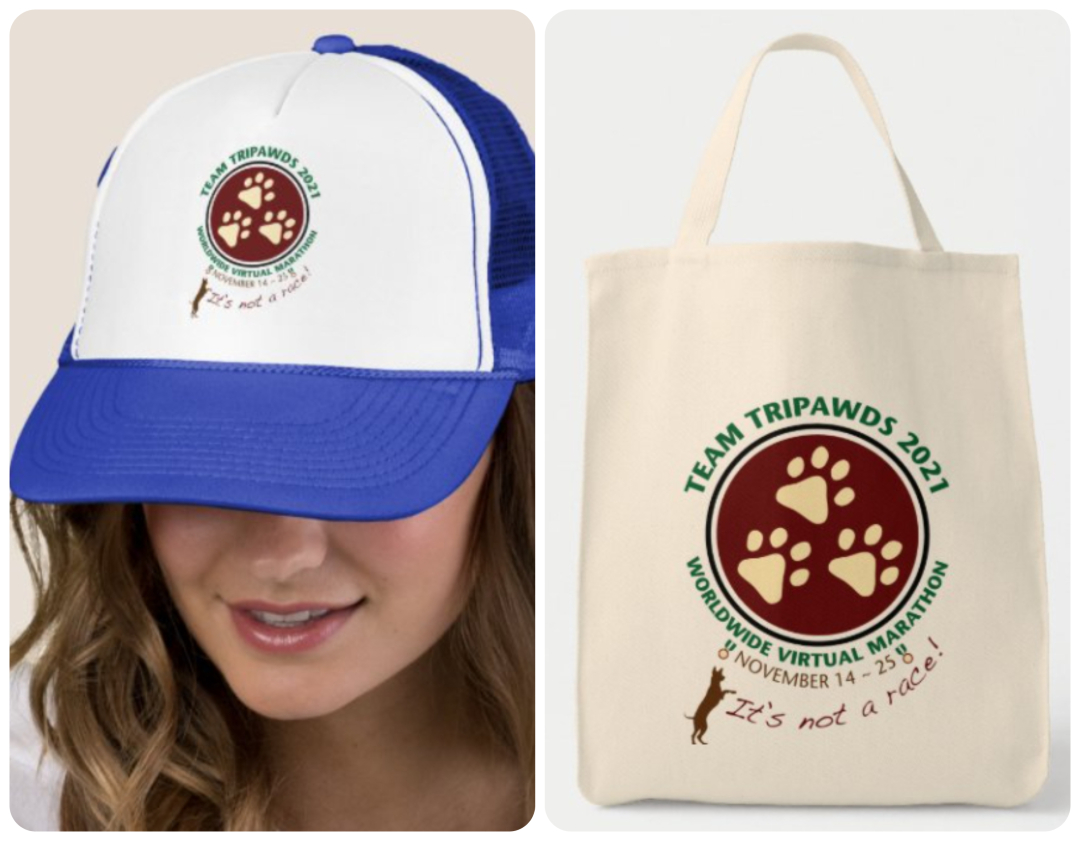 Stay tuned for more details about the race.
3-Paws Up to the pawesome people at Racery Virtual Races for donating resources to make this happen!