Tripawds ASAP grant #50 went to Tripawds member briannaleigh03. The $500 will help pay for Blue's forelimb amputation surgery. Read on for his story, and learn more about the Tripawds Amputation Surgery Assistance Program. See if you or someone you know qualifies for our pet amputation financial assistance.

This Tripawds ASAP grant is made possible by the charitable contributions of Tripawds fans like you. Thank you for your support!
Forelimb Amputation Surgery for Blue
I noticed Blue was limping all of a sudden around the end of July. I was very concerned as it seemed like he was in a lot of pain, however, I did not know how he could've hurt himself. I took him to an emergency vet and was told he sprained his wrist. After pain meds he was doing great for about the next month and a half. He then started limping again. I brought him to a veterinary hospital where they diagnosed him with Osteosarcoma in his front left limb. This broke my heart to not know how much time I would have with him or how to make sure he lived his best life.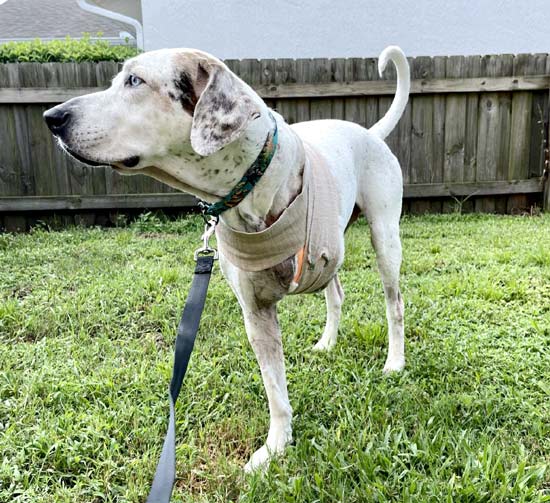 I was given the option to amputate his whole leg but was still in shock and wanted to make sure I made the right decision. I decided to wait on the amputation until I did research and I stood his diagnosis fully. That is where life got crazy. The vet had brought to my attention that his tumor grew so rapidly and waiting a month for the forelimb amputation surgery would lessen his chances of survival. I had to make the decision to amputate his leg only two days after being diagnosed.
It has truly been the best decision for him. After Blue's forelimb amputation surgery he was walking within the hour the vet said. They were all so proud of him for doing so well already. He came home and was on medication and continued to thrive. He never cried or showed pain which was a surprise.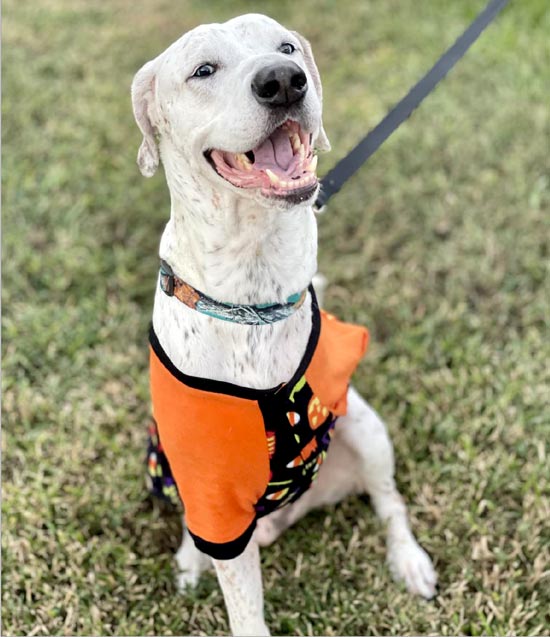 It was hard for him to have to learn to do normal things with a missing leg. However, almost two months post amputation it seems he has no idea he lost a leg and is the happiest boy ever. So thankful we caught his Osteosarcoma early enough to hopefully prolong his life.
~ Brianna and Blue (aka: briannaleigh03)