The Tripawds organization and compassionate online members helped Sophie a great deal last July as I came to terms with the tough news that she required a rear leg amputation. I reached out and received a great deal of support, with members responding almost immediately.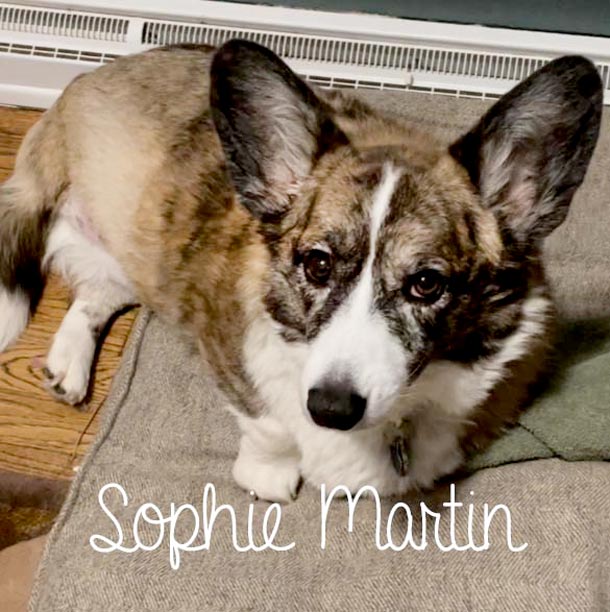 Here's Sophie's story.
You'd be hard pressed to find a sweeter, lovelier little cardigan corgi than Sophie. At age 9, she was diagnosed with a fast-growing fibrous growth on a rear leg. Amputation was suggested, and I worried about the mobility and effect of losing a rear leg on a long-bodied dog like Sophie. But she came through it like a trooper. Within a few days she had mastered the "hop" needed to propel herself around, and more remarkably, in about a week or two she had figured out how to angle that long torso of hers and get up and down my porch stairs. She amazed people.
Three months after the surgery, unfortunately, the cancer reoccurred with a vengeance in her bladder. The oncologists told me to enjoy the time I had left with her, and I did…two great months of cuddles, treats, howling at Adele's vocalizations, and being ALWAYS at my side.
Her "brother" Cooper and I miss her more than you know.
– Mike