What a joy to receive a generous donation from the best dressed Tripawd ever! Here's a sweet note we received from Occam, a handsome pup who recently lost his leg but not his sparkle.
Meet Occam, the Best Dressed Tripawd Hero!
"Hello everyone! My name is Occam and I am a new member of the Tripawd family – got inducted on December 7, 2021 to be exact.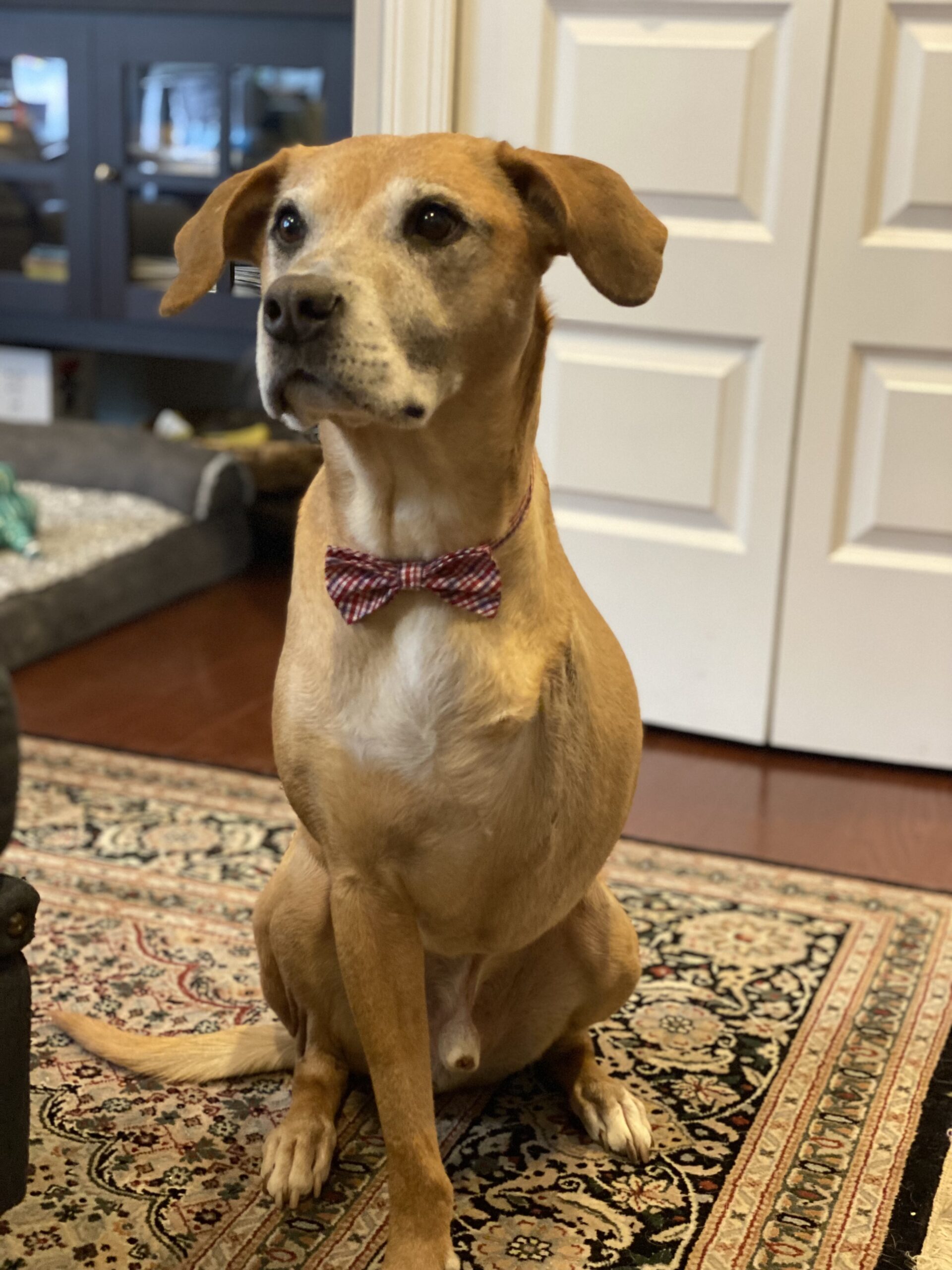 It was a scary experience for my mom and I had no idea what was going on. I remember feeling different, but I quickly figured out that I was part of a new, big Tripawd family! Everyone has been so kind and encouraging! My mom seems to be feeling a lot better and happier too!
I move around pretty quickly – my mom can barely keep up with me when we go out! I am so proud to be part of my new family. I want you all to be proud of me too, so I dressed my best! 😊 Love you all! – Occam."