What a race! Our 2022 Tour de Tripawds Virtual Race through New York City is over, and what a great time everyone had raising funds to help our programs keep providing support and assistance to three legged dogs and cats.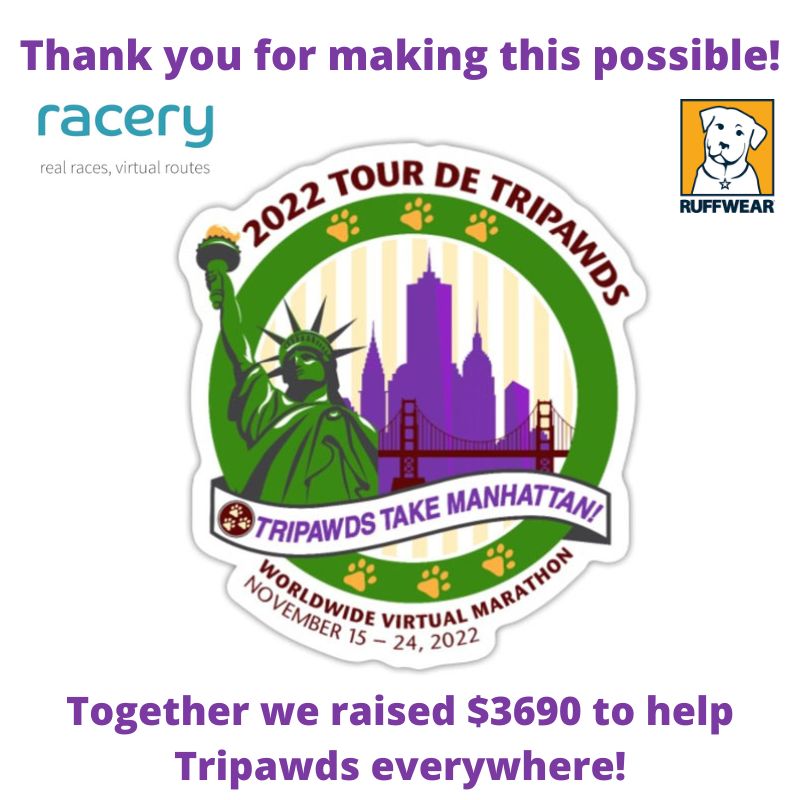 The 2022 Tour de Tripawds saw the biggest roster of participants ever!
A total of 61 racers raised $3690 for Tripawds Foundation programs that help our inspawrational heroes. Participants worked hard on socila media, and by email, to raise Tripawd awareness among their friends and family. Their time and dedication really paid off with this important fundraiser. Let's all give a big thank you to every racer!
Here's a cute race video we made spotlighting some of the fun!
Please join us and give an extra 3-paws up CONGRATS to the following racers:
Top Fundraiser Group: #TeamWAG raised $633.25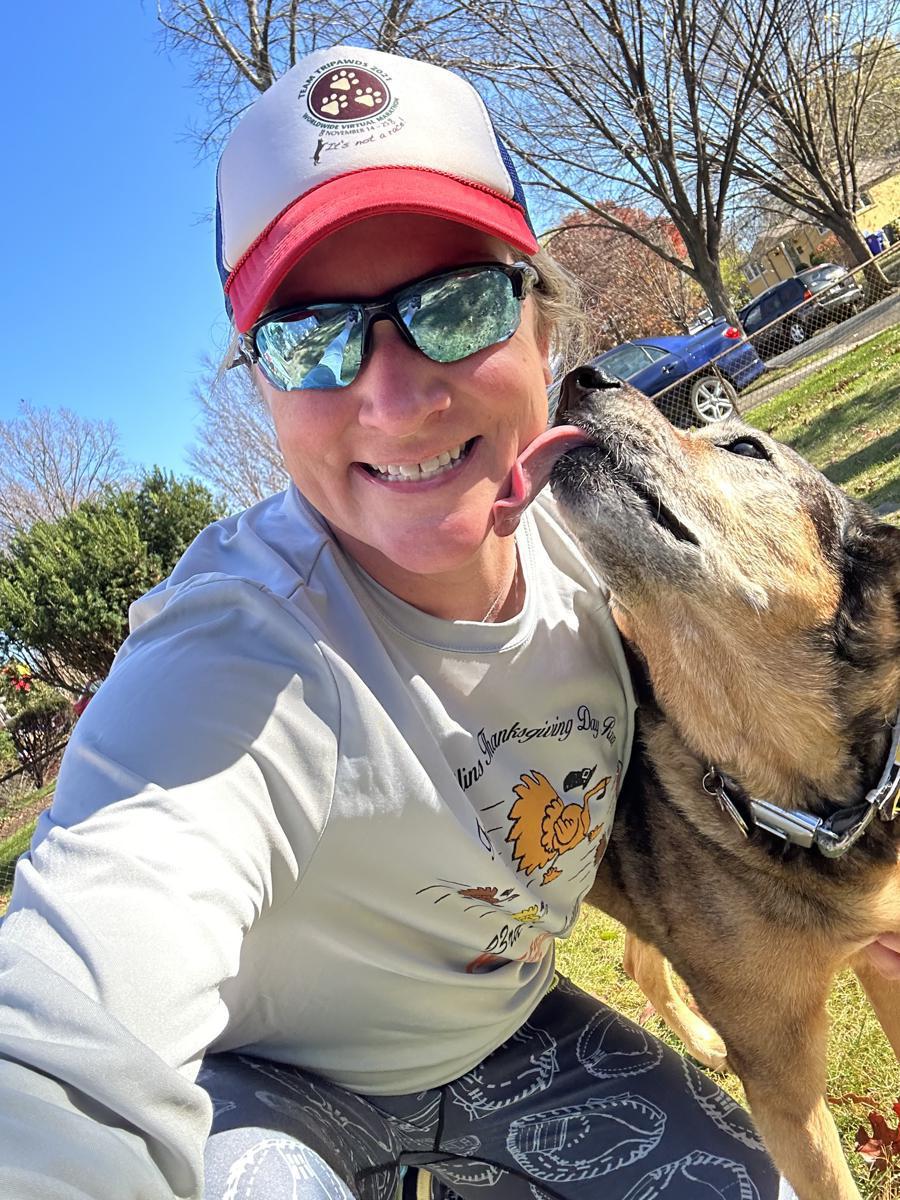 Amy and Gracie do so much for this community! Their entire family does too, and their friends. Read about Angel Wrigley, the sweet German Shepherd who inspires this generous group of people.
Top Fundraiser by an Individual: Nelson Endert raised $511.15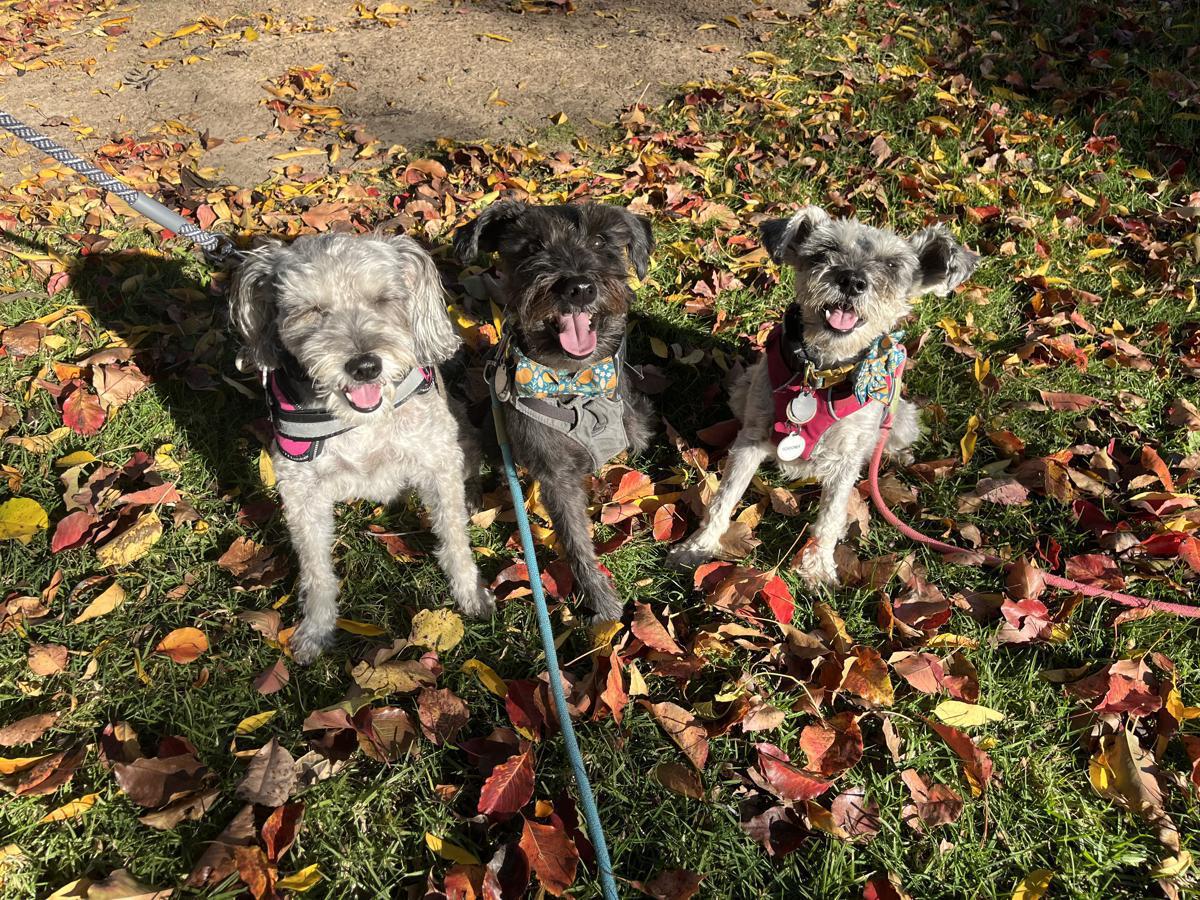 Recognize this adorable mini Schnauzer pup from his adorable Instagram channel? Along with his sibling Schooner, Nelson and his pack also make great efforts to raise Tripawd awareness all year long. Thank you Nelson & furmily!
Top Distance Finisher: @Mingomyflamingo completed 71 miles!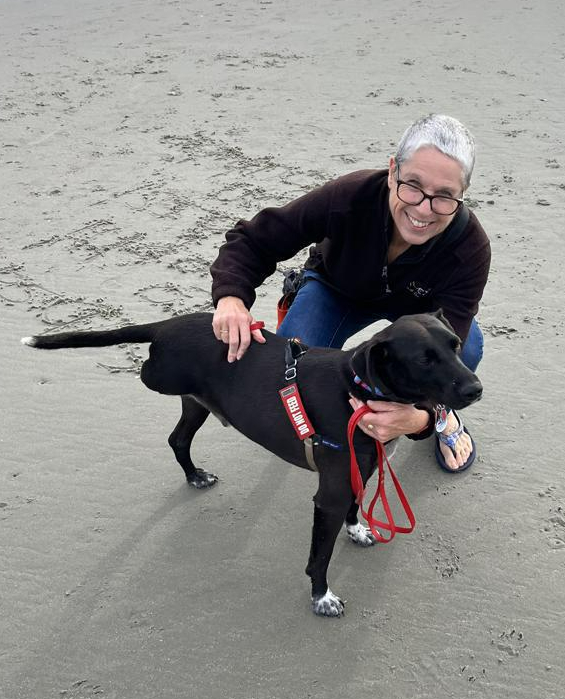 The dynamic duo of Pattie and Mingo lead the way once again with 71 miles logged during the race! Along the way, they also raised $181! We are so happy they returned to race with us once again and make this event so special.
Everyone's a winner in Tripawds virtual races
This community rocks! We are so grateful for everyone who made this race such a hit. This year, whether or not a racer completed the 26.2 miles, our amazing sponsor Ruffwear is gifting one of their awesome harnesses to each participant. Isn't that amazing?!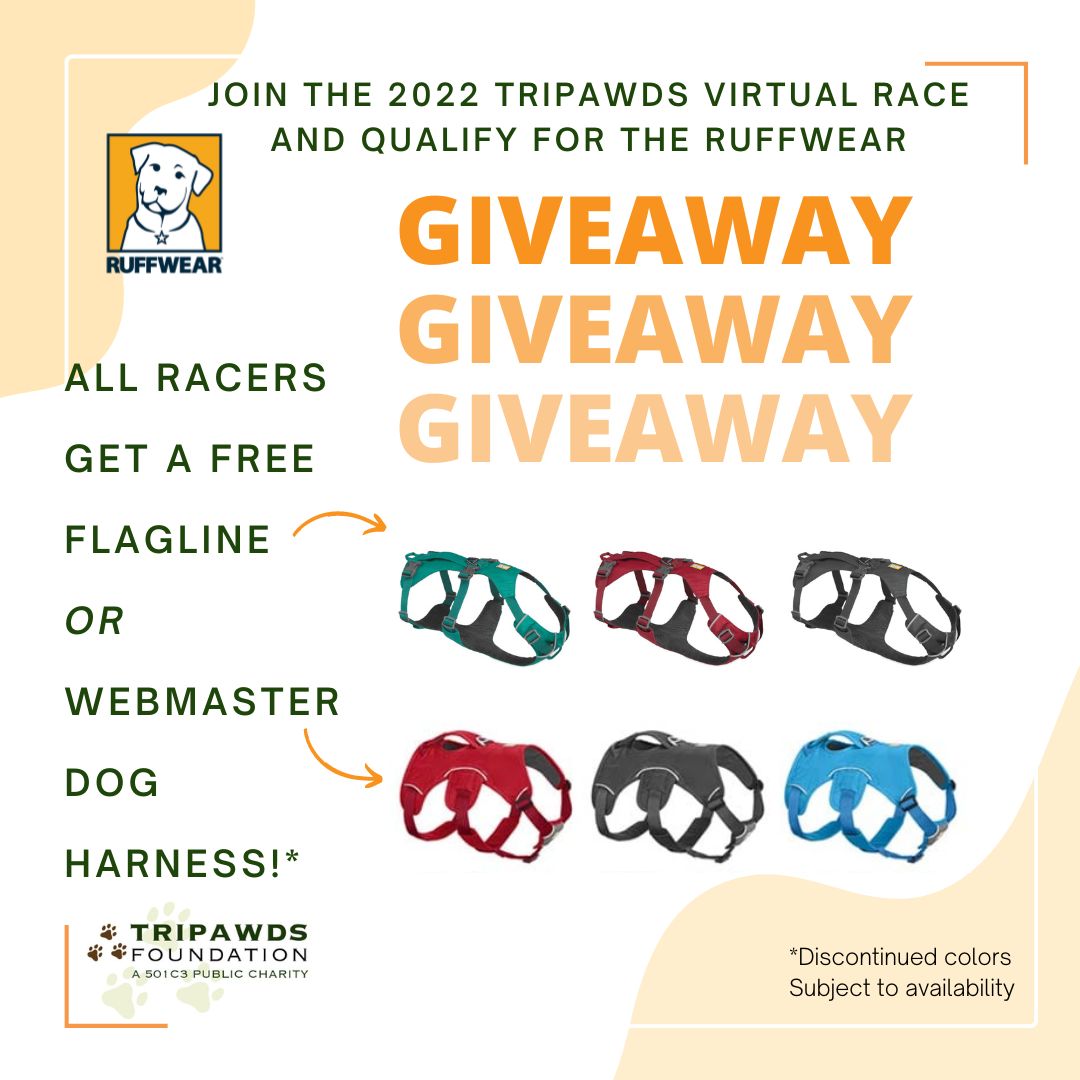 Thank you Ruffwear!
Know someone who wants to help Tripawds but wasn't able to donate during the race? Giving Tuesday is TODAY!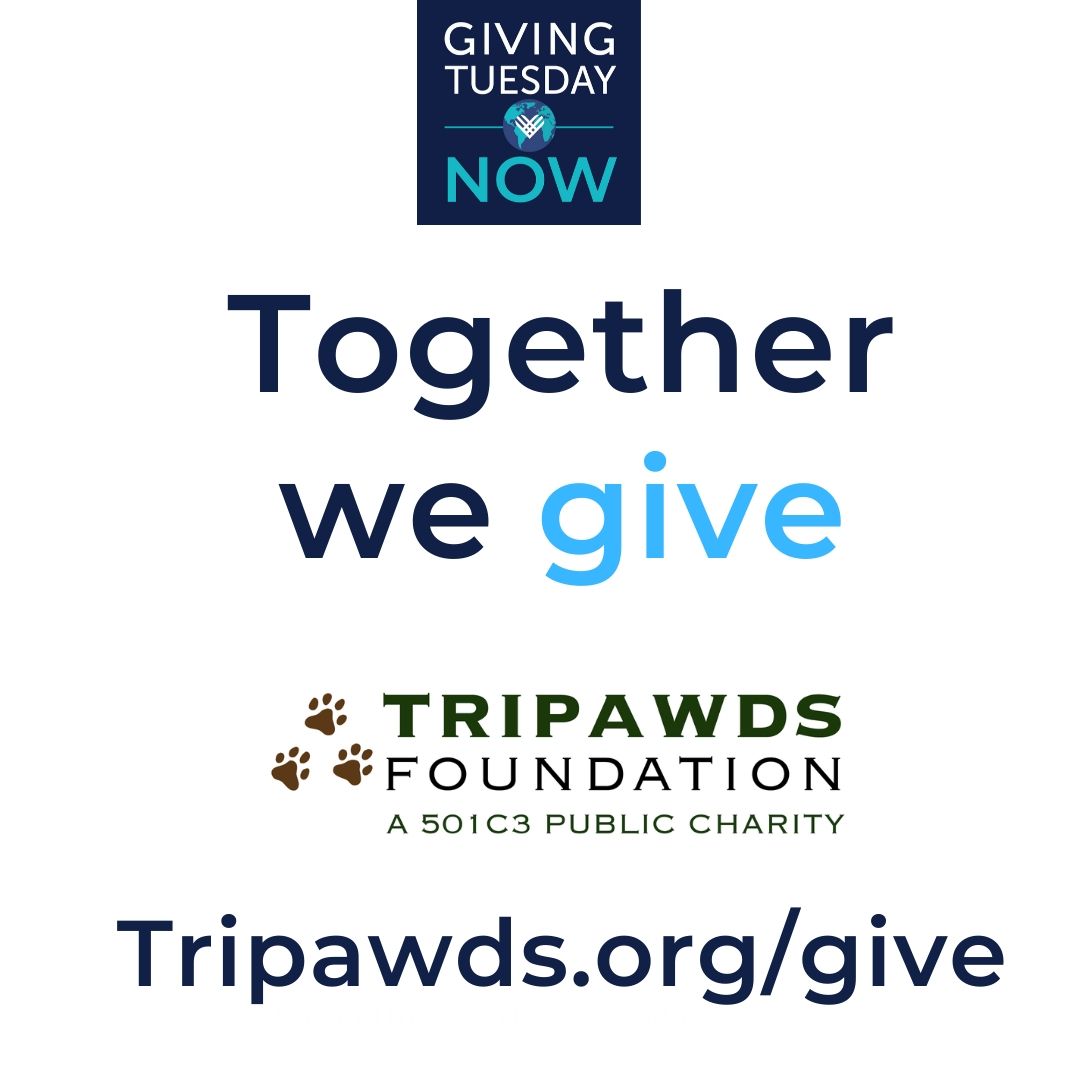 It's #GivingTuesday2022. A day to help your favorite charities by donating whatever you can give. If you or someone you know wants to help Tripawds Foundation, send them to the Tripawds Foundation Give page, and they can donate.
We couldn't do any of this without the great people at Racery!
The folks at Racery virtual races made this year's race possible by donating their web-based and smartphone app technology. They make virtual races simple and fun for charities like ours to raise funds. Their free platform means we have more funds to help Tripawds around the globe. THANK YOU RACERY!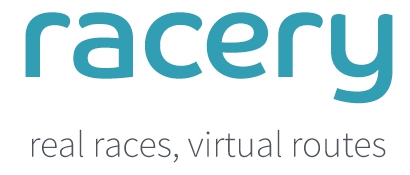 Again, thanks to everyone for a great time and an awesome race. May the holiday season be filled with peace, love, and Tripawd joy! Thank you to everyone who makes our programs possible.
With much gratitude,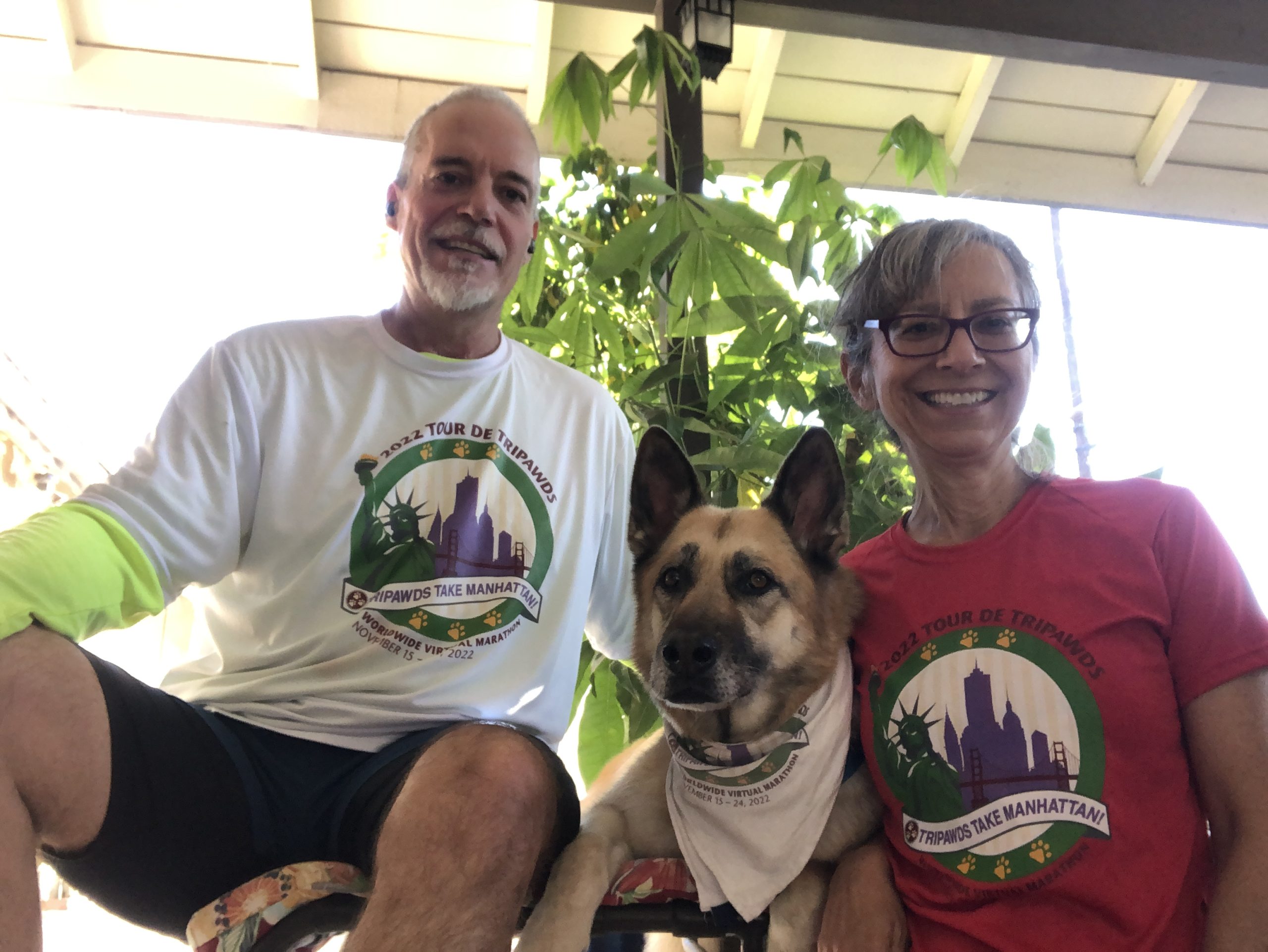 Jim, Rene, Nellie B. Dawg, Tripawd Angels Jerry & Wyatt and Tripawds everywhere!