Miracles happen every day in the Tripawds community. Here's one to make your pawlidays brighter!
Meet Corgi Tripawd Shadow, hemangiosarcoma Tripawd hero and supporter
A hemangiosarcoma diagnosis is always accompanied by a depressing prognosis. But as one Tripawds member liked to say "Dogs don't come with an expiration date stamped on their butt!" Shadow sure didn't. His mom Linda wrote to tell us that he is now 20 months post-amputation and thriving! Here he is loving life with his brother Comet.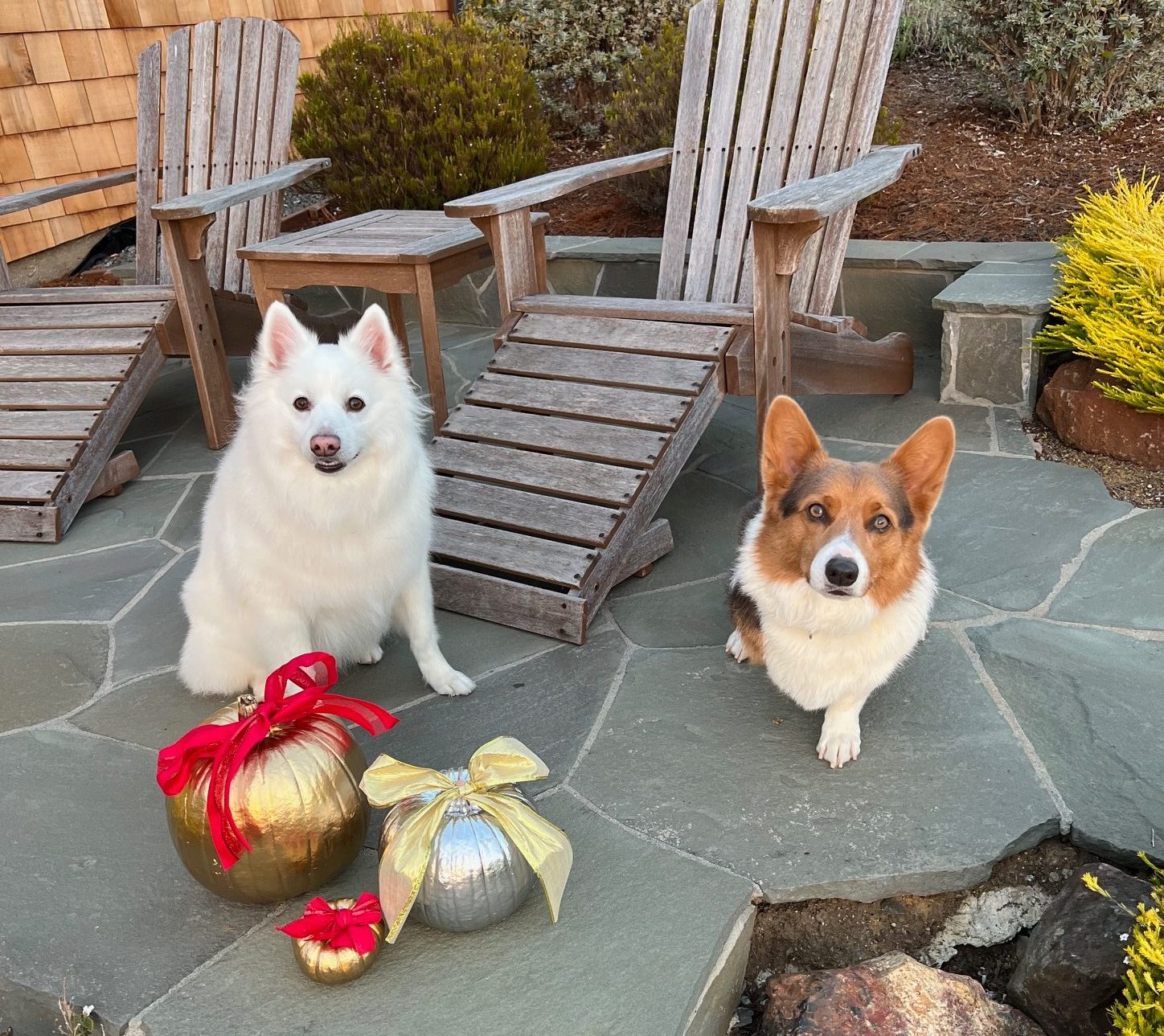 "We are doing well here! Shadow is still doing great. We are so grateful and happy," says Linda.
And we are grateful for Linda, Shadow, and Comet! Together they are inspiring others who receive the dreaded hemangiosarcoma diagnosis, to show that miracles can, and do happen.
Read Shadow's hemangiosarcoma Tripawd story, and prepare to be inspired!