We donated in honor of my Tripawd Hero, Shadow! Shadow started limping off and on in mid-late 2020. We have had corgis our whole adult lives, and have dealt with torn ACLs and all sorts of injuries given their fun-loving, crazy nature. We assumed something similar would be the case with Shadow.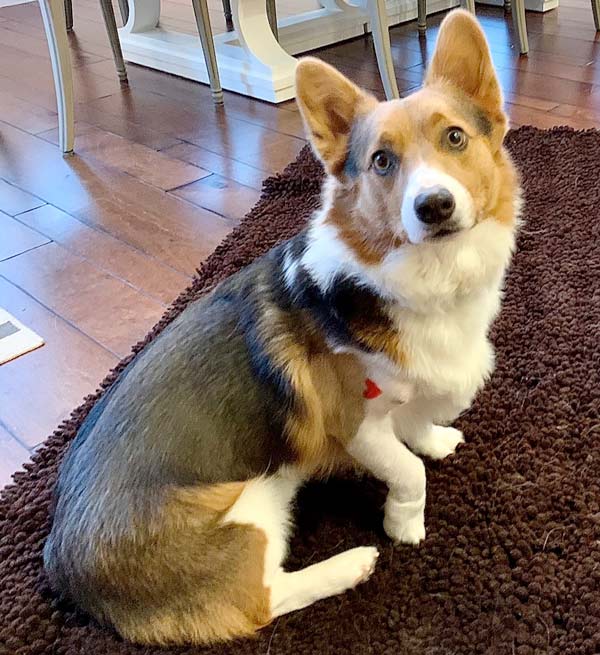 When the vet told us she saw a lesion on the x-ray, we were stunned. Shadow was only 2 1/2! After the bone biopsy found the lesion was Hemangiosarcoma, we were devastated given the terrible prognosis. We knew we needed to do what we could to alleviate his pain and try to extend his life, so we moved forward right away with his amputation.
While the recovery was difficult (and heartbreaking to witness), Shadow was always a trooper and was back to playing and wrestling with his brother within a couple of weeks. In consultation with his vet, and reading so many stories on this site, we made the decision to start chemotherapy. The first couple of rounds were a little rough on him, but we worked with the vet to adjust his dosage and were more proactive on meds. From then forward he just rolled forward like a champ!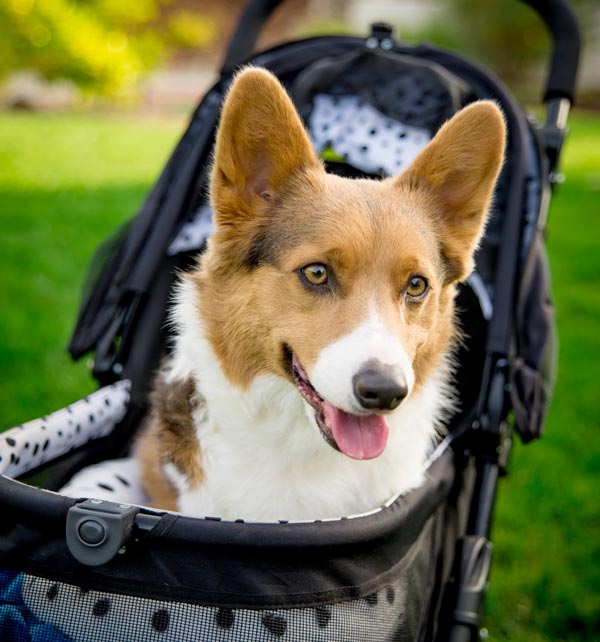 He continues to live his life to the fullest. Although he gets too tired too take long walks, he now takes buggy rides while his brother walks! Because he slips and feels unsafe on our hardwoods, we now have carpet runners throughout the house so he can blast around as quickly as before. He can wrestle, tug and play endlessly. We also started him on turkey tail mushroom capsules which have shown to be beneficial to his form a cancer.
Shadow's last series of scans and bloodwork remain all clear, and we are thrilled! He celebrated his one year ampuversary this month (March 2021) and is living his best "bubby" life every day. What a joyful dog he is, and we are so happy that he continues to be a part of our family. We have relied on the resources of this site and the wonderful people involved so many times during his journey, that we donated such that others could continue to benefit.