When Shepherds help Tripawds, they do it in a big way!
The number of different ways that people and pets help Tripawds across the world is just incredible. A recent cross-border collaboration with painted candles just raised $300 for amputee dogs and cats!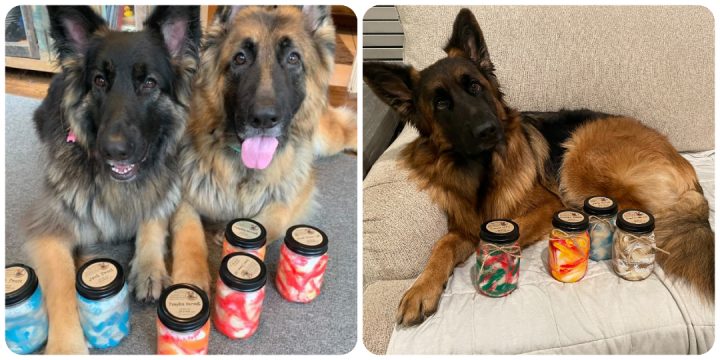 The Painting Shepherds Wilhelmina and Schultz recently partnered with Whisky and mom Melinda, aka the Delirious Diva, maker of incredible handmade candles.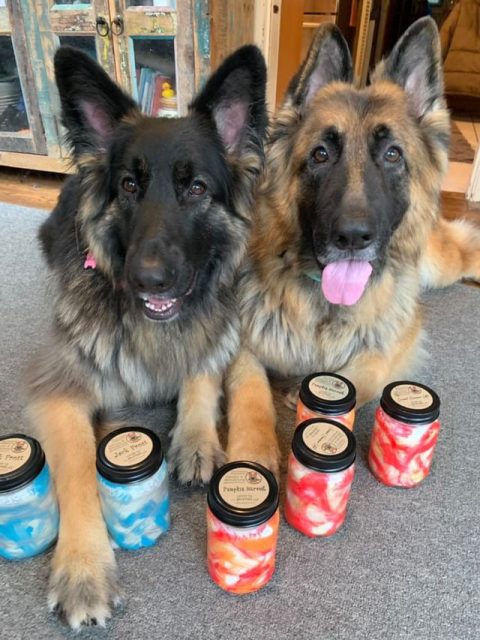 Wilhelmina and Schultz painted candle jars, then sent them to Whisky and Melinda for sale at a Texas craft fair.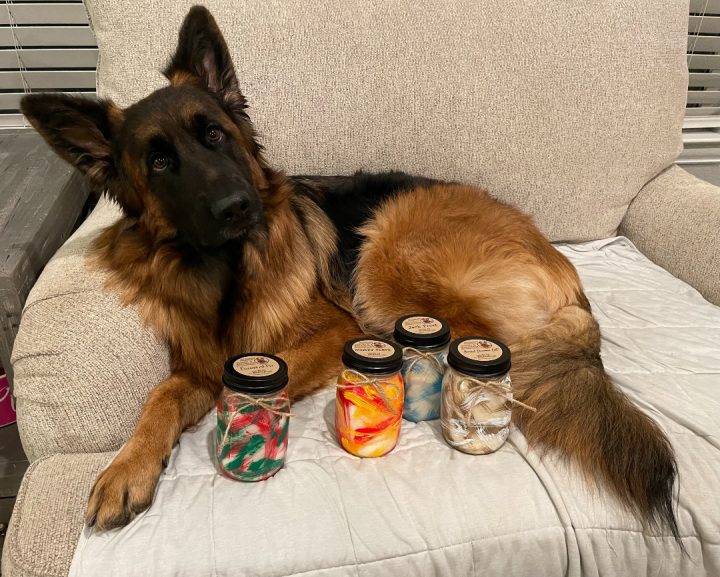 The result of when three Shepherds help Tripawds? $300 raised for the Kaiserin Pet Cancer Care Package Fund!
Thank you for this great idea to help Tripawds everywhere!
Way to go to these generous people and Shepherds. We couldn't keep this program going without your time and effort. Thank you for your hard work.
And visit the Art4Kaiserin Etsy Shop for original paintings by Wilhelmina and Schultz!